Our Annual Community Party is Coming ...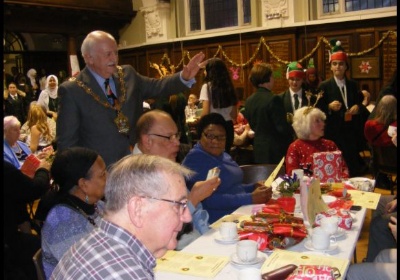 Preparations are underway for this fabulous Christmas event!
Dear Students, Parents and Carers,
Each year at WSfG we host a community Christmas party. This is a very special event where the whole school comes together to organise a celebration with food, gifts and entertainment for the elderly members of our community.
This year, our community party will take place on the afternoon of Tuesday 11th December.
On Tuesday 11th December school will close early at 2:30pm. All students will be dismissed other than those who have permission from parents/carers to stay and help.
In order to make this event as successful as possible, we rely on the generosity of our students and parents/carers and very much appreciate this support. Here's how you can help:
Donate Christmas gifts that we can offer to our guests – your daughter can bring this to school for you or you can leave it at the front office.
Donate raffle prizes in the same way – especially larger prizes or offers from local businesses.
Thank you in advance for all of your support,
Ms Philippou
Assistant Headteacher