GCSE Latin Trip to Rome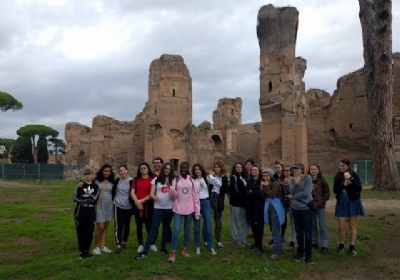 Students visit key sites to learn more about ancient Roman civilisation
During half term, seventeen Year 10 & 11 Latin GCSE students, Ms Famiglietti, Ms Dowling and Mr Shackson assembled mid-afternoon outside school and began our journey to the ancient town of Ostia and the bustling city of Rome.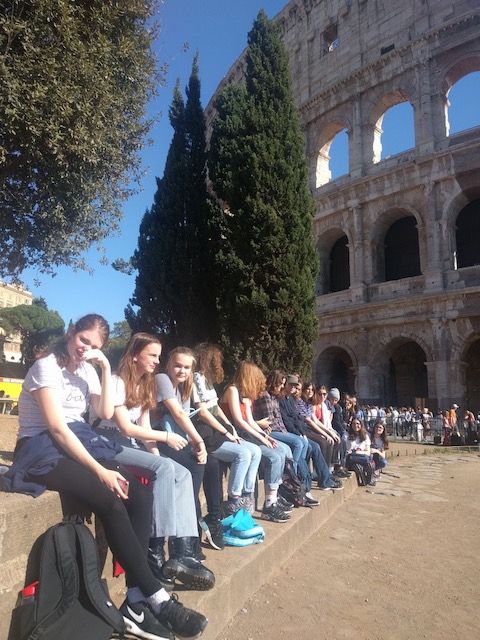 We travelled by minibus, to the romantic city of Luton and from there jetted off across the cool, winter seas, to Rome in Italy. There we began an amazingly warm and sunny journey of discovery, wonder and awe, visiting ancient treasures such the Colosseum, the Roman Forum, the Circus Maximus, the Pantheon, Trajan's Markets and the Trevi Fountain. Sadly, a national strike by transport workers meant we were unable to explore Ostia, but our additional and unplanned trips to St Peter's Square, the Temples of the Tiber and the Theatre of Marcellus meant that this disappointment had little impact. We had an absolutely magical time.
" We had a very enjoyable trip to Rome, visiting amazing attractions like the Colisseum and the Forum. Mr Shackson also gave us a great insight into the history of Rome, which helped to expand our knowledge about Roman civilisation." Ruby 11C

"I loved it! It was very helpful in many different aspects and Mr Shackson was informative, allowing us to expand our learning in a hands-on way. I was surprised about how much I could translate of the Latin engraved on the buildings." Tilly 11C

"I really enjoyed the trip. I especially liked seeing all the words in Latin and being able to translate. I think the trip was beneficial to my learning because it really put the Roman's architecture, art and history to scale and will help me to imagine it for my studies of Roman civilisation." Emma 11C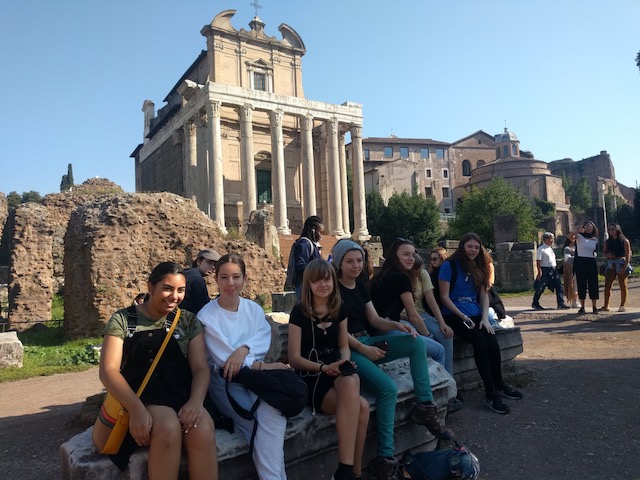 This was the second time that we have organised a study trip to Rome and once again it proved to be wonderful. Thank you so much, especially to Ms Dowling, whose knowledge of Italian was invaluable, and Mr Shackson, whose historical knowledge and satnav senses meant that we were able to discover and learn all about the joys of Rome safely and enjoyably. Thank you also to the parents and school who supported this trip and made it possible.
Ms Famiglietti
Latin Teacher & Trip Leader