Young Reporters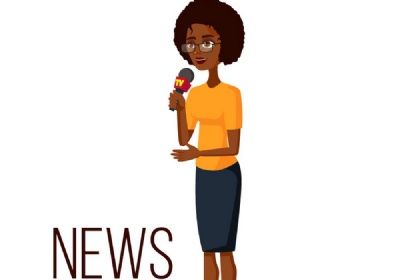 Latest Article from our Year 10 Journalists
Our budding reporters have been busy developing their journalism skills and have produced several articles so far. Read what they have written in their most recent article:
Ms Simpson
Many residents were alarmed by the sound of a multitude of police cars passing their houses, in the direction towards Walthamstow central around 5 pm on Tuesday.

At the station, many policemen and women cleared the area as an evacuation message repeated from the speakers set up around the station. People just returning home from a day's work, had no idea why the station had been cleared, and the many police cars parked in the station would have caused confusion for most.

"I was returning home from a normal day's work and to see policemen and women shouting for everyone to leave was a shock. To be honest I was scared" a 21 year old woman tells 'This is London'. "I've never seen such a ruckus since I moved here".

Many people waited at the outskirts of the station, phones out and filming the situation as others waited in anticipation for an answer to the events that unfolded that day. Some also commented on twitter, confused at what actually happened at Walthamstow bus station.

It has been reported that Walthamstow station closed as a result of a brawl between teenagers. Many police officers attended in an attempt to break up the fight and control the public.

Resident MP Stella Creasy commented on the situation on twitter stating the following: "Furious to hear there is a fight outside Walthamstow Central station - will be following up with police but please stay clear of area for now."

Kitty and Crystal Year 10
Further reports can be found on the following links ...
The Beauty of Community by Iris
Author Talk with Barbra Ellis by Amud