Students Enjoy 3 STEM Activities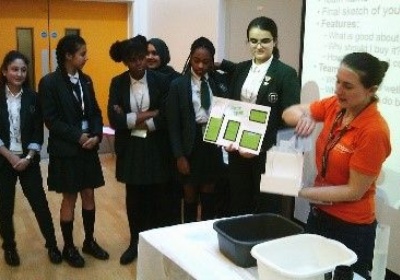 Fun while learning about Science, Technology, Engineering, Maths
STEM Update
It has been a busy few weeks with lots of students participating in a variety of STEM activities.
Creative Quarter
A group of Year 9 students has a very informative and enjoyable day at the Creative Quarter event at the V&A Museum. They attended lectures and had the opportunity to ask questions from professionals working in creative industries. They learnt about careers in Video Games Design, Architecture and Engineering.
This is what Saahirah in 9F had to say about the day:

I found the trip to the V&A to be very informative. I always believed that to pursue a specific career you had to do very specific subjects at GCSE and get excellent grades. I learnt that the journey to your dream career is not always easy and there are lots of different routes into a job. I did learn that you do need passion and dedication to excel. This trip really inspired me and I will definitely think about pursuing a STEM career.

Year 8 IET Challenge Day
WSFG welcomed year 8 students from Norlington School to participate in a busy and challenging STEM day. I was very proud of the students for their enthusiasm and work ethic throughout the day.
The winning team won Amazon Vouchers and have been invited to a summer tea party at the IET headquarters on the Strand in London. They will celebrate their success with all this year's winning teams from all over the UK.
This is what they had to say about the experience:

We were split into teams and had to create a product to be used in the James Webb Telescope project that will be launched into space. I learnt about engineers and what they actually do and how they help us in our everyday lives. Martha 8C

This workshop was amazing! I learnt so much about engineering. The experience has really inspired me to possibly look into a career in Engineering. If I could I would participate in this workshop every year! Alishia 8S

Really enjoyed the STEM workshop because it made me realise how much I could do on my own, I never thought I could be an engineer. I was proud with my contribution to help produce our prototype. Alina Julien 8W

Today has been really fun, I enjoyed working with other students from my year group. I learnt a lot more about electronics and engineering and I really enjoyed it. Katy 8S

Before today I didn't really think about becoming an engineer. Today I learnt about what it actually takes to become an engineer- you need to think creatively and preserve. Although there where difficult points in the day I had fun and would possibly consider engineering in the future. Yngie 8H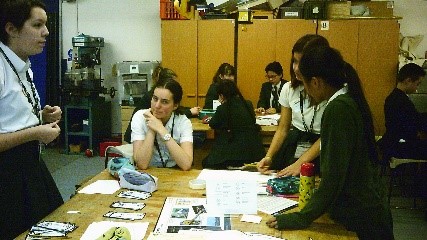 Year 9 Smallpiece Trust STEM Day
We were delighted to welcome the Smallpiece Trust into school again this year to deliver their fun filled, action packed challenge day. Sixty Year 9 students challenged themselves by working on designing smart buildings. They worked in teams to develop their problem solving, electronics, marketing and presentation skills. All students who participated competed a Crest passport throughput the day to obtain a Discovery Crest Award.
This is what the students had to say about the day:

This STEM day has developed our GREEN skills, it made us work together as a team. We used Growth, Resilience, Energy and Newness throughout the day. Alina, Sasha, Amaal and Laxy.

This STEM day has opened my mind more and made me think in different ways. It was also lots of fun and I have learnt lots. Amanta 9S

This has taught me a lot about engineering careers and how there are many opportunities in engineering. Alishba 9G