Art Teacher Holds Exhibition
Paintings inspired by WSFG
These two paintings are by Nicola Hepworth, Art Teacher at WSFG, and depict groups of students from the school. Some figures were developed from sketches and some from photographs.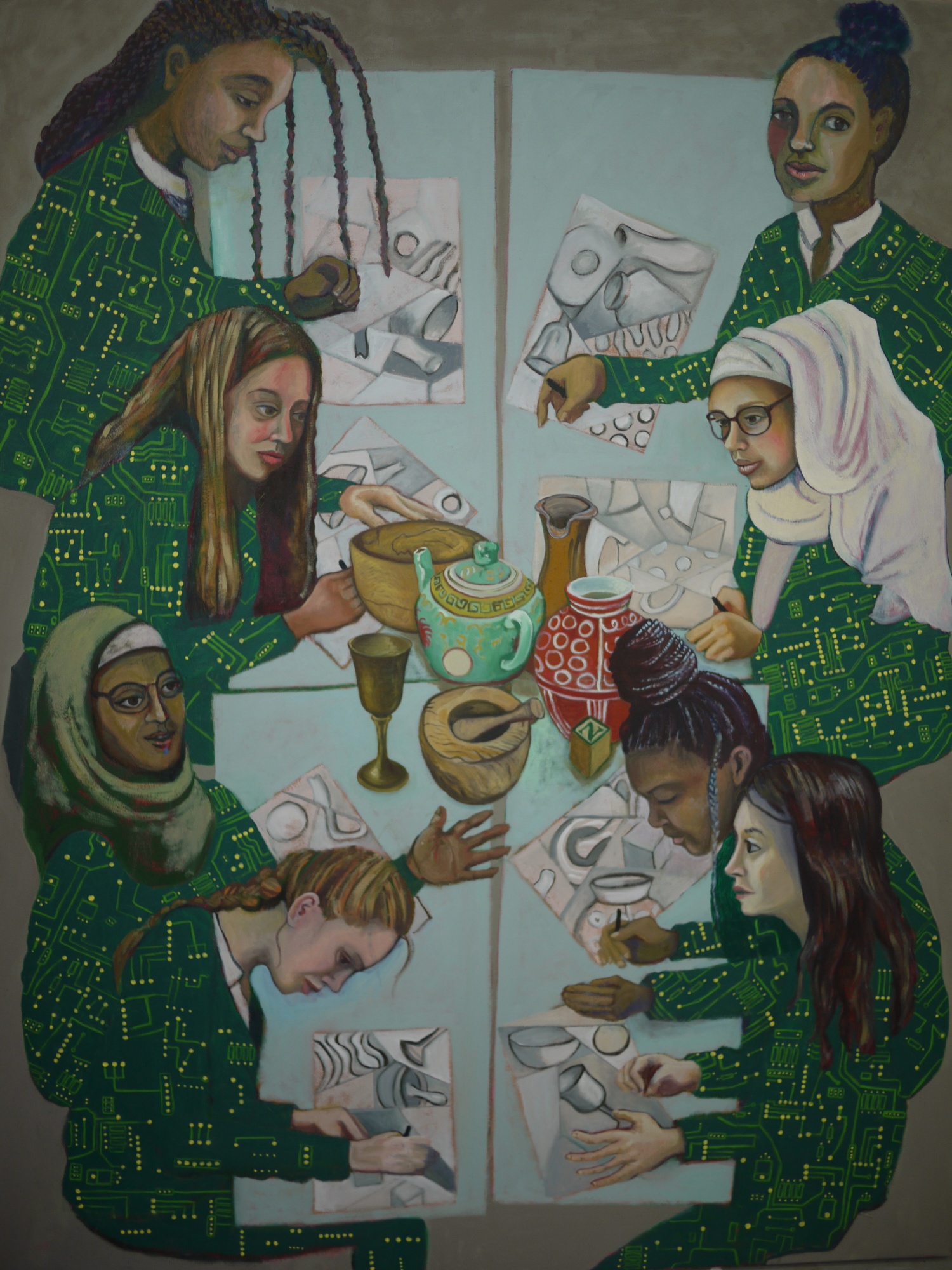 The first painting A Table in an Art Lesson (1.6mx1.2m) (shown bottom here) shows a group of students drawing a Cubist still life in an Art lesson. The perspective has been tilted to create a flattened image and give each students equal status in the picture. The uniforms have become digital patterned areas to refer to the constant use of data and the digital in the modern world, including social media. The task, in contrast, involves drawing with a pencil and looking at real objects in the middle of the table.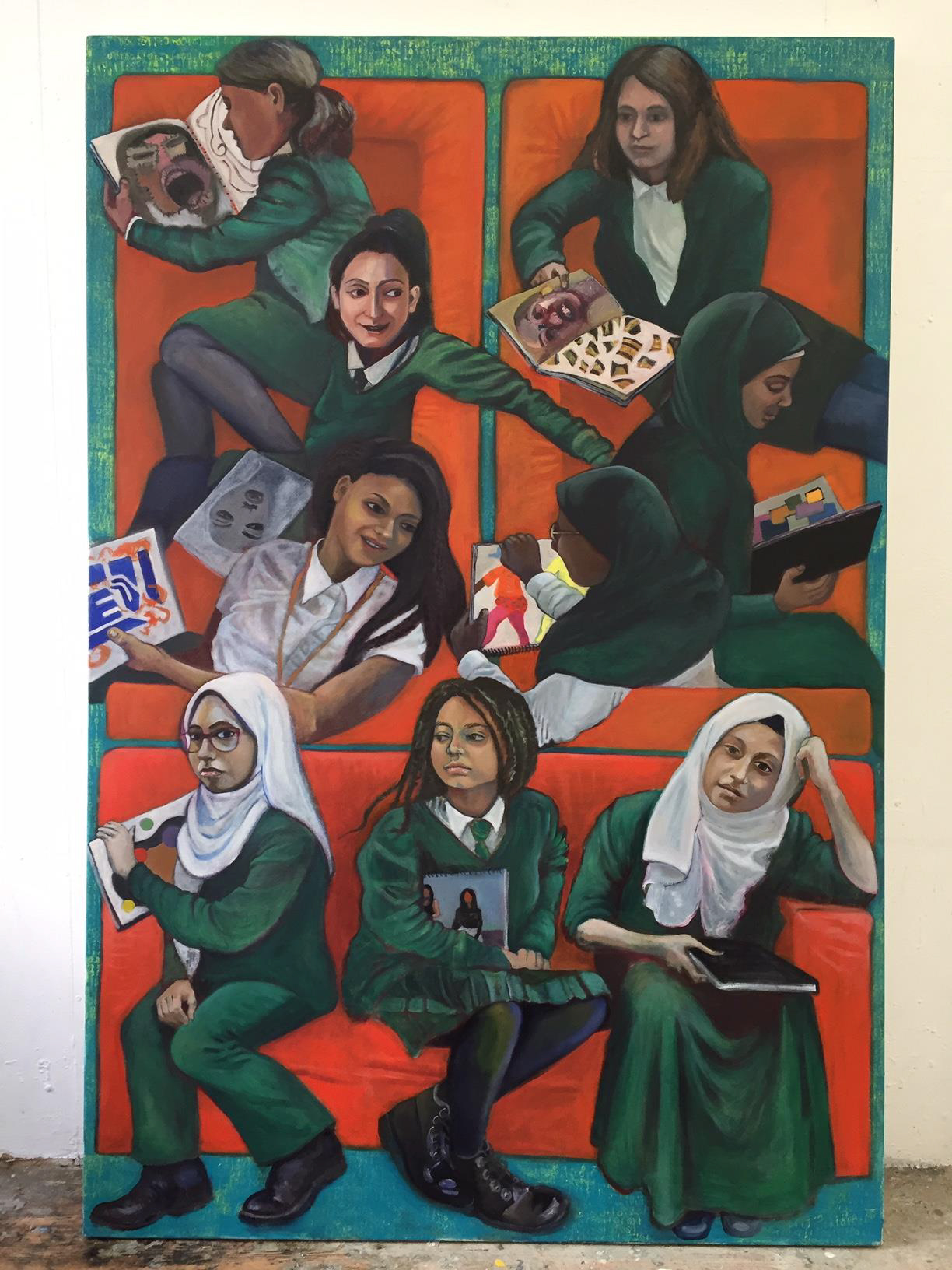 The second painting On the Orange Sofas with Sketchbooks ( 1.8m x 1.2m) shows a group looking at each others' sketchbooks on the orange sofas on the first floor of the school. The perspective has been tilted again to flatten the image. This creates a mural-like effect. The background flickers with electronic binary code but the group are interacting with each other, the images in the books and some are looking out to the viewer.

These paintings and others (some of which can be found on her website ) were created during and after Nicola Hepworth completed a part time Post-graduate course called "The Bigger Picture" at The Essential School of Painting (ESOP) with the artist Bob and Roberta Smith. They will be showing at The Omnibus Theatre, Clapham Northside, until February 13th 2019 and hopefully at an East London venue later in the year.