Performing Arts Trips ...
Theatre, Dance and Opera Visits for Students and Staff
We started the year with the first of a planned series of Performing Arts Diversity trips, with the aim of developing an understanding of our differences as individuals and celebrating our common humanity. Ms Desbenoit, Mr Ramlagan and I took a group of students from Years 10 and 11 to see The End of Eddy at the Unicorn Theatre; this play explored the formative experiences of French writer Edouard Louis, who grew up in a working-class macho culture, which he felt he did not belong to. This sees the continuation of our relationship with the Unicorn following the end of our three-year Explore partnership. This allows us to access discounted tickets, as well as other benefits for staff, student and parents.
Ms Warren, Mr Ramlagan and Ms Bradshaw took a group of students from Years 8-11 to Theatre Royal Stratford East to see Ballet Black as part of our cultural celebration of Black History Month. This trip was so successful and popular that we will be investigating the possibility of more visits to see dance performances in the coming year.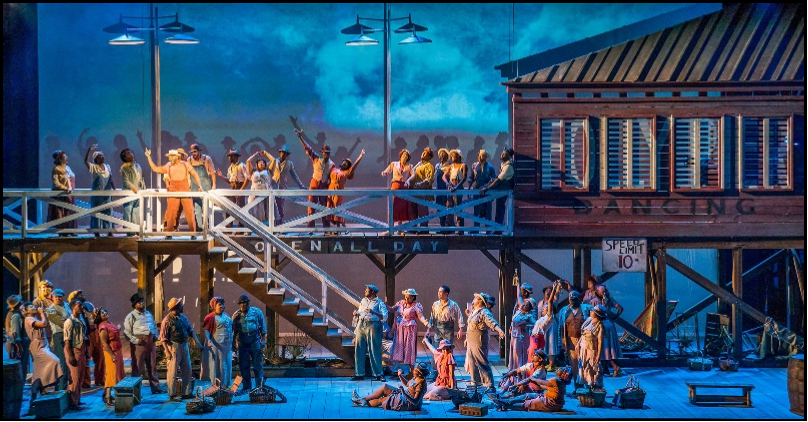 We also took a group of students from all year groups to see Porgy and Bess at English National Opera. (ENO). This is the first time ENO has staged Gershwin's masterpiece and it was many of the participating students' first experience of opera. Ms Davies, Ms Desbenoit, Ms Bradshaw, Ms Mayes and Ms Healy helped to staff this trip.
The next event was a Challenge activity for selected Year 10 GCSE Drama students; which comprised of a workshop followed by a visit to the Donmar Warehouse to see Shakespeare's Measure for Measure.
Tutor Groups 10 G, C and H went to the Unicorn Theatre to see Grimm Tales. This was a replacement for the trip that was cancelled earlier in the year.
At WSFG, it is our ambition that every child goes to the theatre at least once during their time with us. As a result, last year we initiated the Year 8 theatre trip. This year we took the Year 8s to see Grimm Tales at the Unicorn.
Finally at the end of term, we had another Diversity trip. We took 30 students to see Caroline, or Change in the West End. This extraordinary musical stars the amazing Sharon D Clarke.
"Revolution is in the air in 1960s' Louisiana, but civil rights seem unreachable for Caroline: an African-American maid working endlessly in the sweltering basement of the Gellman household. Amidst powerful performances, dazzling special effects and singing washing machines, the intimate relationship at the heart of this beautiful musical portrays the changing rhythms of a nation. Winner of the Olivier Award for Best New Musical, CAROLINE, OR CHANGE is an imaginative, funny and moving tale set to a score that will take your breath away."
Whole-school Musical Production: Mary Poppins
Rehearsals are in full swing for our production of Mary Poppins, to be performed in the week commencing 11th February. The cast comprises around 60 students from every year group. Auditions were highly competitive and students have done extremely well to be cast. All participating students were issued with a rehearsal schedule; after school rehearsals are usually on Tuesdays and Fridays, and attendance is essential.

The Hate Play Project
The Box Clever Theatre Company visited the school to perform The Hate Play to the whole of Year 9. This is a theatre-in-education piece which explores the theme of bullying. A group of 30 Year 9s are helping the company to develop a sequel to the play through follow-up workshops. 20 of the group attended an open rehearsal before seeing the play; this gave us an insight into the rehearsal process – something we don't often get to see at a professional level.
The remaining 10 students will be taking the ideas developed in the workshops to City Hall for an ideas-sharing session.