English Faculty News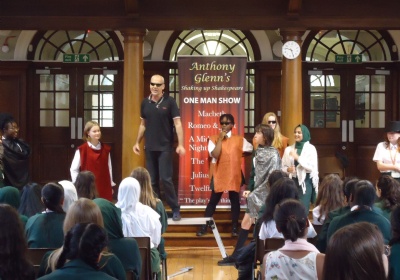 Trips, Competitions and In-School Performances Support Students' Learning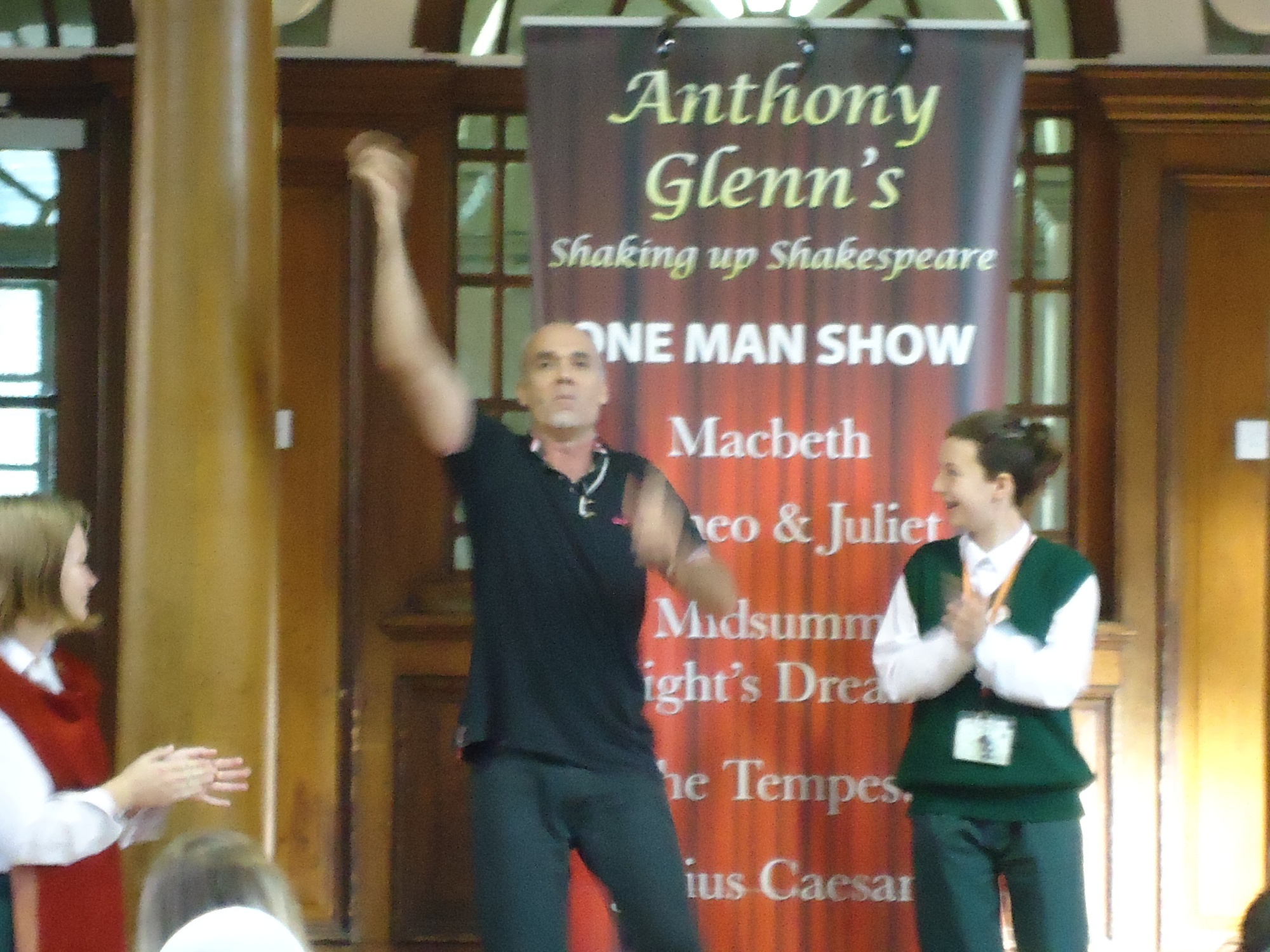 In September, we hosted a performance of 'Romeo and Juliet,' performed by Shakin Up Shakespeare. The performance focused on key scenes from the play and included a wealth of audience participation from our Year 11 girls. Anthony Glenn from Shakin Up Shakespeare breathed new life into the play, highlighting both the comedy and pathos throughout his performance of this classic tragedy. Two additional workshops followed the performance, in which selected Year 11 students were encouraged to dig deeper into key moments in the play, furthering their understanding of character development, intentions, and motivations. This was an excellent opportunity for Year 11 students to develop their understanding of the play.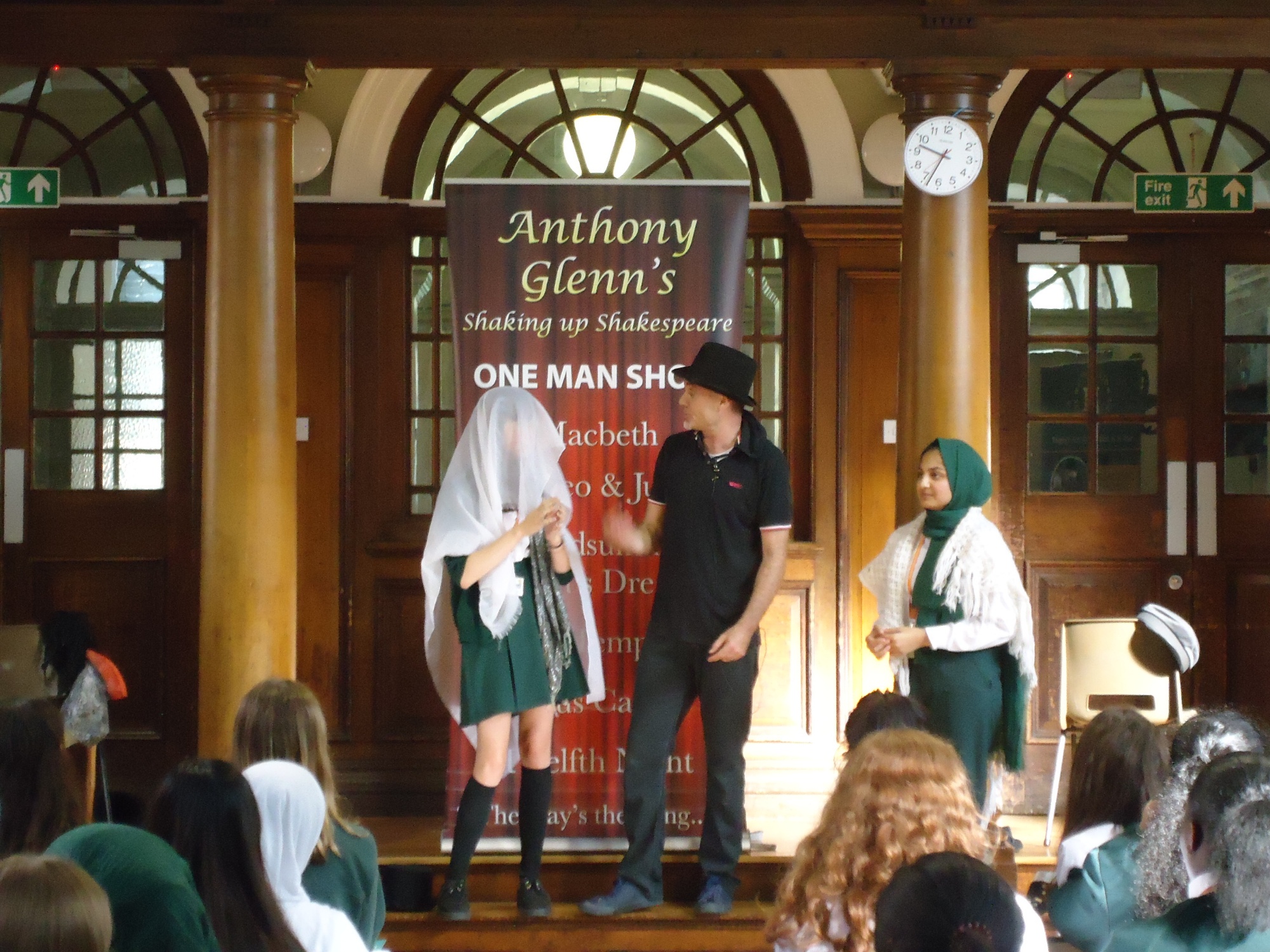 In addition to exciting performances within lessons, the English Faculty is also pleased to celebrate our students' success beyond the classroom. Several Year 10 students have been accepted onto the Young Reporters Scheme: Gabriela, Safa, Ying, Iris, Gulfen, Kitty, Amud and Crystal.
This year-long scheme connects aspiring journalists with professionals in the field, giving these students the opportunity to research, write, and publish their own articles for London News Quest, a digital newspaper. Our Young Reporters have begun the scheme and will be publishing their first articles in the near future.
The English Faculty also celebrated Black History Month last term. Key Stage 4 students were invited to submit their entries to the English Faculty competition: 'Remember the Ship.' Students were encouraged to read the poem 'Remember the Ship,' by John Agard, and write their own descriptive piece or poem in reaction to what they have read. KS3 students were invited to submit entries to their own Black History Month celebratory competition.
Our Year 9 students participated in 'Into Film's Youth Film Festival' with a screening of 'MazeRunner: the Death Cure' at Empire Cinemas in Walthamstow on Wednesday, 7th November. This was an excellent opportunity for Year 9 students to view their stimulus text before writing their own film review.
Year 7 students, currently studying A Christmas Carol, also had an opportunity to watch a live in-school performance of the novel in December.