GCSE Geography Field Trip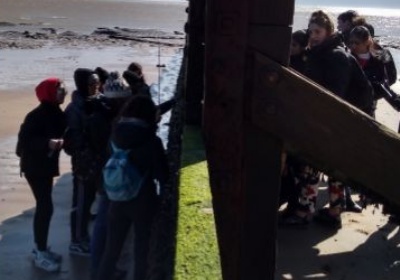 Year 11 students travel to Walton-on-the-Naze
This week the Year 11 Geography students braved 'Storm Gareth' and headed to Walton-on-the-Naze, for what would be their final field trip before their GCSE exams.
Cressida in 11H wrote the following report about the experience:
GCSE Geography students went to Walton-on-the-Naze, a beach on the east coast of England, to carry out our fieldwork study about different methods of coastal management.

Despite the rainy and windy weather we all kept our spirits high and managed to record all our data. We even walked through a muddy SSSI habitatawhich had snakes and lizards in it - but luckily we didn't see any. Overall, we all had a really good day.
The Humanities Faculty were extremely impressed with the attitude of all the students and the maturity in which they undertook the work. If they take the same approach towards preparing for their exams they will do extremely well!
Mr Sterlini
Head of Humanities