World Pi Day 2019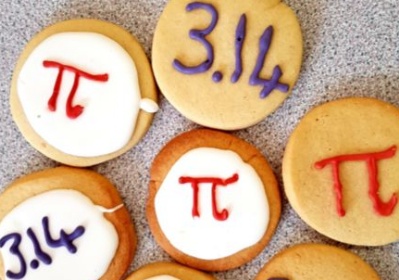 Record Breaking Day for WSFG Students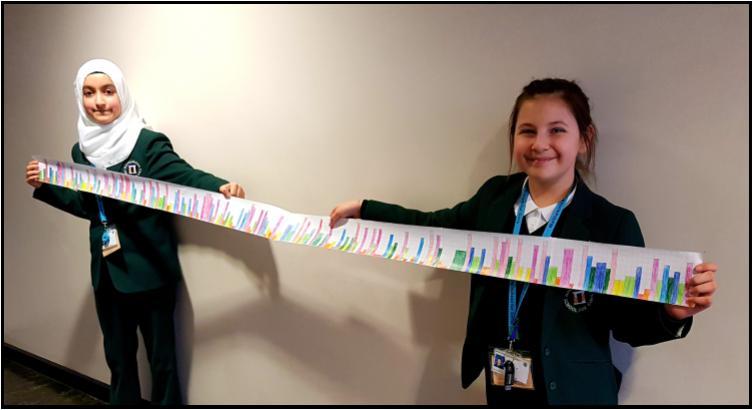 Pi Day is always a special day in the mathematical calendar but this year will be particularly memorable due to a fantastic new WSFG record being set.
During lunchtime in the LRC we held a Pi Recitation competition.
Congratulations to everyone who took part and thank you to Year 7 student, Stella who filmed the event.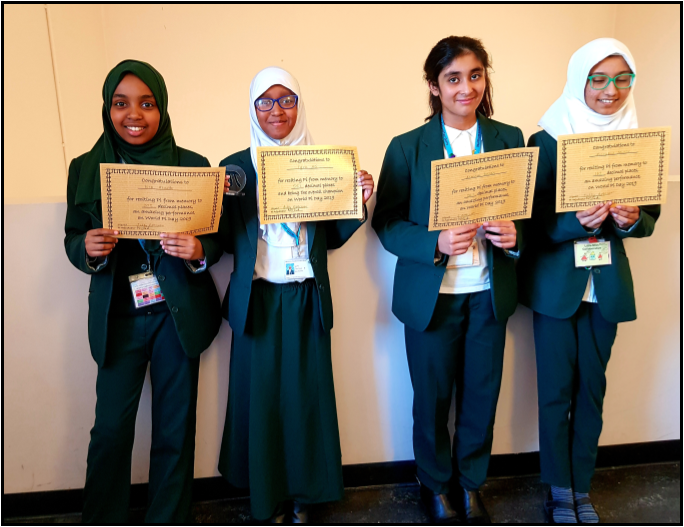 The WSFG winner was Iqra 7S, who recited pi to a phenomenal 552 decimal places! She achieved this by breaking pi down into bite sized chunks, and memorising an extra 4 digits/day.
In second place was Isra 7S who achieved 202dp, closely followed by Aaminah 7F who achieved 201dp.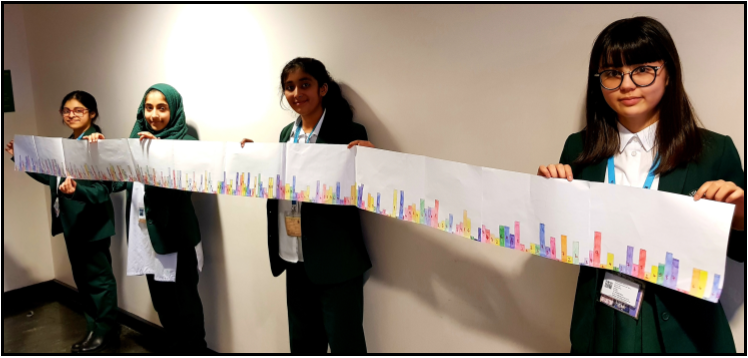 Pi Day is always a fantastic opportunity for the girls to exercise their brains, research and practise various memory techniques and to experience the effect of having a GROWTH Mindset. With effort and practice, anything is possible.
Pi themed cakes and biscuits were also eaten, and beautiful Piscapes were created which illustrate the connection between maths and art.
Ms Robinson
Challenge Coordinator