Mathletes Competition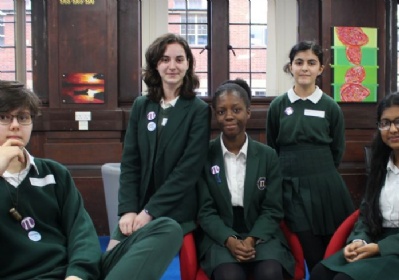 Year 10 Students Compete at George Monoux College
After school on Pi Day, five students from Year 10 went to Monoux for an A level Taster session followed by a Mathletes Competition. Teams were there from schools all over London, not just Waltham Forest.
The Taster introduced the students to the topic of differentiation. It was impressive how they challenged themselves and persevered. As V mentioned, it was like they had been thrown in at the deep end and had to learn how to swim!
The Mathletes competition involved a series of questions on maths in real life, where the students had 45 seconds to answer each question. I was very proud of the teamwork, thinking skills and strategy of the WSFG Team (Aatani, Dorothy, Elif, Tulin and V) This resulted in them being joint winners momentarily, before they were pipped at the post by Bridge Academy in the tie-breaker.
Congratulations to the team for their fantastic performance.
Ms Robinson
Challenge Coordinator