Compost Matters!
Key Stage 3 STEM/ Gardening Club Project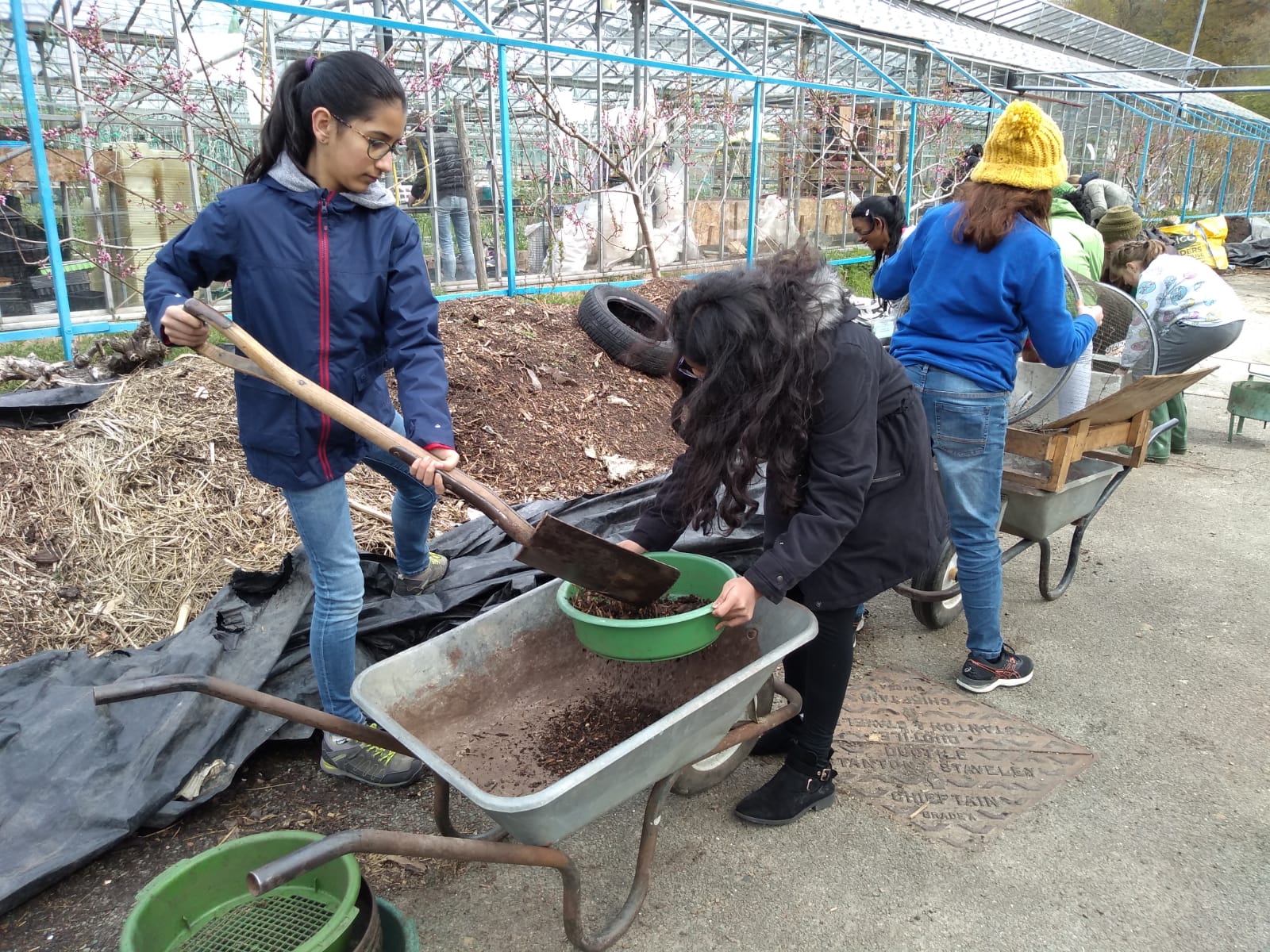 On the last day of term some KS3 students had a delightful day at the OrganicLea Community Farm. They are involved in a joint STEM (Science, Technology, Engineering, Mathematics) & Gardening Club project called Compost Matters.
The students learnt all about growing produce organically and the importance of composting. The visit will be followed up with a workshop in school with a soil scientist. The students will also design and build their own composting system for our school allotment.
Watch this space for updates as the project develops.
This is what the students had to say about the experience:
I absolutely loved what we did today! It was so much fun and it was a great experience. We got to learn a lot of information about composting and that was amazing! Sara 7S

I really enjoyed going to OrganicLea as I learnt so much and had so much fun. It was an amazing experience which I am so happy to be a part of. Everyone there was so friendly and if we had any questions, would happily answer them, I would love to go again. Ella 7F
Ms Healy and Mrs Dominique