Staff Trained in Latest Technology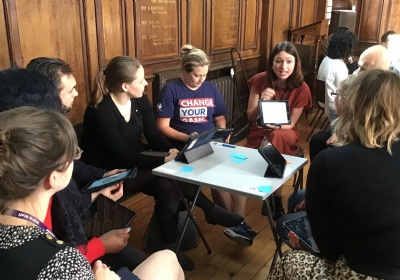 Supporting our GREEN values with the latest software & hardware
On Wednesday, all staff in the school participated in technology training.
Teachers and classroom support staff shared their knowledge of using our new one-to-one devices to enhance the learning experience for our students and heard more about our GREEN vision for learning, in particular how the one to one devices can support this.
Our non-classroom based support staff had some early training on Office 365, to familiarise themselves with it's use before we move over to this new system in September.