Our Latest Trip to Celebrate Diversity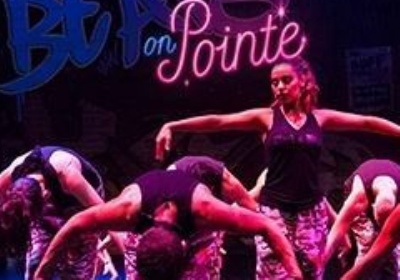 Students Attend Performance of Beats on Pointe
Ms Cornford, Ms Warren and I took 19 students to attend a special performance at the Peacock Theatre.
It was Masters of Choreography's new show Beats on Pointe: a dynamic modern story of two opposing dance worlds; street vs ballet.
Featuring a highly talented cast of dance athletes, an epic soundtrack, beat boxing, break dancing, comedic laugh out loud moments - it was truly a spectacular night out for all of us to experience!
Here are some of our students' reviews:
"The theatre production Beats on pointe was amazing! It had some old school songs but it also had some songs from nowadays. One of the best songs in my opinion songs was Lose yourself by Eminem. They also included a range of songs from Swan Lake to Despacito and also Ice Ice Baby! My friends and I were singing along and we were enjoying the fact that they were letting the audience join in by clapping and letting them sing and it was just so exiting and it made me really happy and excited. We really liked the man in the tutu he was very talented (so were the other ballerinas and the hip hop dancers) and he was very funny. I think that the dresses were amazing my personal favourite was the glowing tutus (dresses). This was just an amazing production!"
Rylie 7G

"On Wednesday 4th June, we had the amazing opportunity of going to the Peacock Theatre to watch Masters of Choreography – Beats on Pointe. The production was outstanding and it was definitely a mind-blowing experience. Costume changes within the show were spectacular and left everyone in awe along with the numerous amount of dances that were performed by a very talented group of people. The production really showcased the performers' love for dance and they really got the whole audience involved with the show whether it was clapping along or by making everyone laugh. Going to the theatre is something I would recommend and after watching Beats on Pointe, I will definitely be going again!"
Jessica 9W
All students were a credit to our school.
Ms Desbenoit
Diversity Co-ordinator.