Open House London at WSFG
Another successful event for the WSFG Alumnae Committee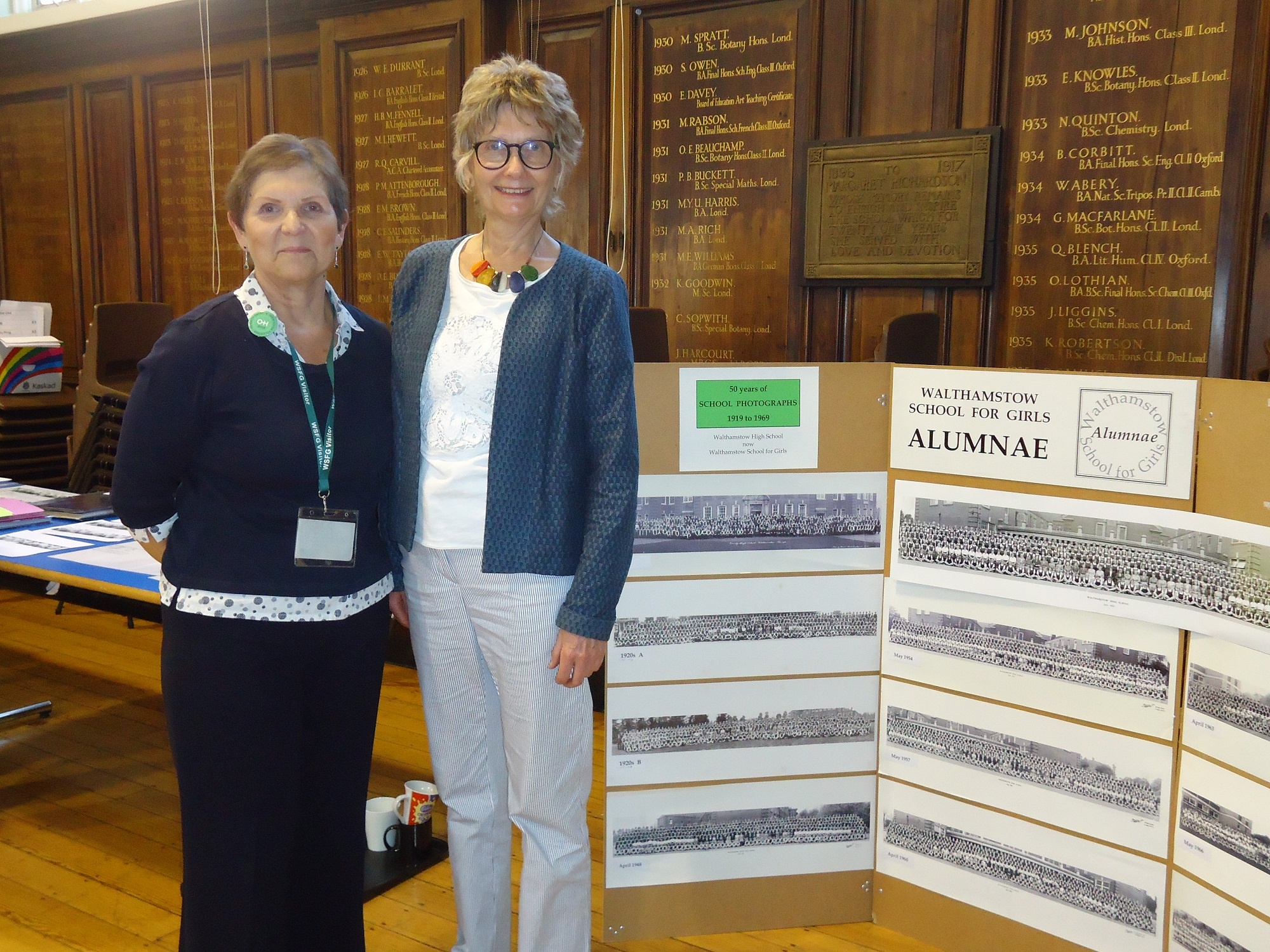 The alumnae committee hosted another successful Open House London architectural design event last weekend, with at least fifty visitors coming through the door, several of whom were ex students reminiscing past school memories.
One of the visitors Margaret Rogers was welcomed by committee member Elaine Light nee Webster. Margaret was Elaine's 'form sister' when she first started in 1966. This was the first time they had met in fifty two years!
Below are their accounts of a form sister, now known as a peer mentor:
'Form sisters' were 6th formers who were assigned to mentor' (in modern terms - new girls in their first year) to give them someone to talk to or consult as an alternative to their form or subject teacher. A kind of 'buddy' system.
I remember my own form sisters when I started at WHS in 1960: they taught us the carol Adeste Fidelis as it was a school custom to sing this Christmas carol in Latin rather than English, and they helped when a small group of us had problems getting to grips with 'persons' in conjugating verbs for the first time when learning French.
Margaret Rogers
I was lucky enough to have Margaret Rogers as my 'form sister' in my first year at WHS in 1966. My form teacher was Miss Loynes, the music teacher, and she was particularly delighted as Margaret was also Head Girl.
Each form had an Upper Sixth girl assigned to them as Form Sister. They acted as a mentor and go-between if needed between student and teacher.
Although I say "girl", these 18 year olds seemed incredibly grown up to us! The Form Sisters provided a valuable source of support and, at times, comfort too.
Elaine Light née Webster
The committee would like to thank the site team for setting up the hall in advance of the event and manning the door on Saturday morning, filtering the Open House visitors and the Saturday school students and parents.
The Alumnae Committee