WSFG Steel Pans Band Performs at the Royal Albert Hall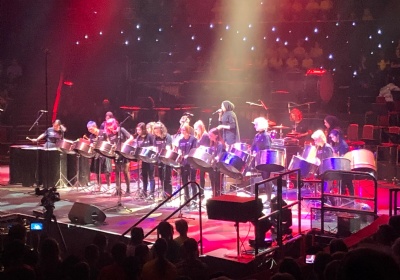 Our performance brought the house down!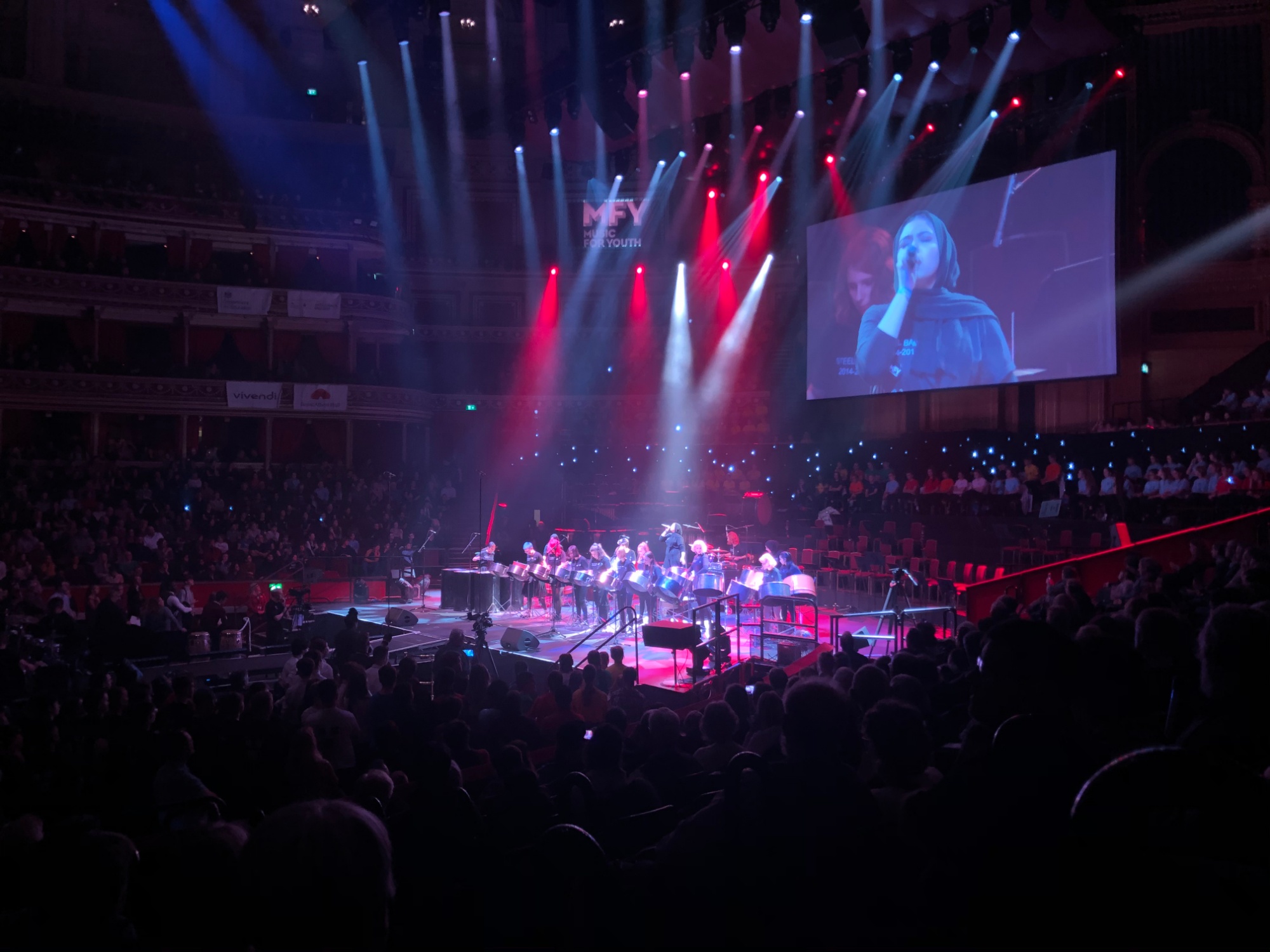 Myself and three other members of staff were in the audience last night for the Music for Youth Proms at the Royal Albert Hall.
It was a superb concert, with a thousand young musicians from all over the country participating. The programme consisted of a wide range of musical styles, from western to classical to salsa to jazz to pop. The Steel Pans Band played two pieces brilliantly, with Firdaous raising the roof with a soulful rendition of 'Cry Me a River'.
We were very proud.
Congratulations and thanks to Mr Murphy and Ms Bradshaw for the hard work and dedication that made this unforgettable experience possible.
Ms Cornford
Head of Performing Arts
Below are some comments from members of the audience :

I went to the RAH tonight for the MfY Prom - which was a great evening altogether.
However, I have to say THE big moment of the evening was your performance of Cry Me A River - WOW!
Both performances of yours were great and a wonderful contrast between them. Your ensemble, energy and focus were fabulous. I also need to say your singer's voice, face, feeling and total performance of 'Cry Me a River' was a musical highlight of my life. (And I've been a jazz and blues fan for 40 years and heard Ray Charles, James Brown and Etta Janes live). She fairly ripped my heart out with that performance - I don't think she'd have seen but she had a standing ovation from various people in a stand-out evening. If I were a music producer, I'd sign your singer on the spot - what a voice - what a performance.
Thank you all.

Good morning. I am writing to say how fantastic your young ladies were last night performing at the MFY Proms! 'Cry Me A River' was great and then they went and topped that with 'Turn to Stone'. The energy they put into their performance was amazing. They are a credit to you and should be extremely proud of themselves.

And from twitter:

"#MFYProms... Young people demanding to be heard - driving, energetic, urgent, passionate singing and playing across the programme. My favourite night of the year. Also, am I too old to play with @WalthamstoWSFG Steel Pans?