Community Party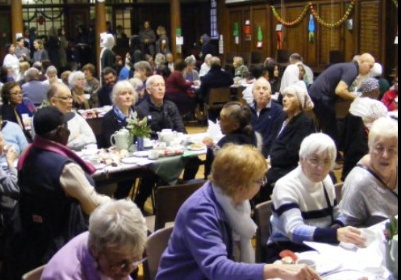 WSFG Hosts Senior Citizens from the Local Area
Our annual Community Party took place just before Christmas. Here are just a few comments from our guests:
Thank you for putting a smile on our faces Merry Christmas and Happy New Year!

What a marvellous party! Congratulations to everyone. Well done the Steel band. Thank you Walthamstow School for Girls.

Thank you very much for a wonderful entertaining afternoon. The food was first class and the girls looked after us very well. I really enjoyed the Steel band, hope to attend next year!

I bought my dad, this is his fourth year. We both look forward to the wonderful afternoon, thank you for all your hard work!

I want to thank you once again for your hospitality. It was a pleasure being here again and look forward to seeing you next year!

Thank you everyone for a wonderful afternoon. The service was impeccable and the entertainment wonderful!
Thank you to everyone for all of the contributions that you have made to another fantastic Community Party.
Ms Philippou
Assistant Headteacher