Waltham Forest Borough Badminton Championships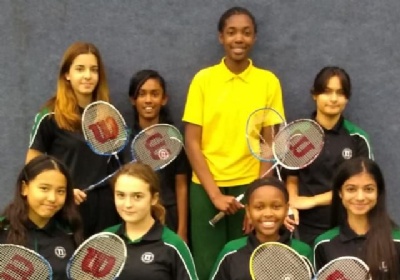 WSFG Triumph in Both Competitions
Twelve students competed in the Waltham Forest Borough Badminton Championships in December at the Peter May Centre. The students all worked extremely hard throughout each of their games against a number of different schools from across the borough.
The Under 14 A team won each of their matches and so were overall competition winners: Hannah 8C, Alishia 9S, Demmy 9C and Tenzin 8C.
The Under 16 team players also won each of their matches and so are the badminton champions for this age group: Aini 11W, Maarya 11F, Saniya 11W and Safa 11S.
Both teams are now Borough Champions, which is a fantastic achievement!
Well done to all those involved and thanks to Ms Black for her support at the competition.
Ms Warren