Diversity Workshops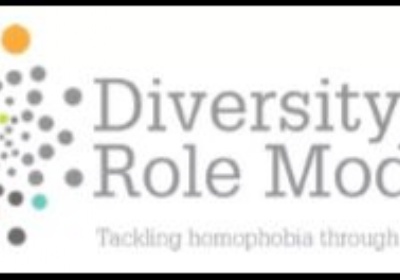 Year 8 and 9 students learn about LGBT issues
Year 8 and Year 9 students were lucky to participate in Diversity workshops last week. The aim of those workshops was to give our students an opportunity to engage with issues around sexual orientation and gender identity in a safe and open environment. The key messages were ones of kindness, respect and equality. In our school we want students to feel free to express themselves and feel valued for their uniqueness.
We listened to LGBT volunteer role models whose powerful stories gave an insight in to the experiences of LGBT people. A Q&A followed which helped develop students' empathy, understanding and acceptance and challenge stereotypes and prejudice.
Here are their views:
In my opinion this workshop was extremely informational and emotional in the right ways. The stories were a good addition as it made people feel comfortable with themselves and possibly want to come out and embrace themselves. This was respectful to all groups, both minority and mainstream.
Sapphire 8C

The workshop was interesting and interactive. I learnt a lot about how LGBT people are treated outside the school walls and how people need to really get over the fact that some people are LGBT and we need to treat them the same as everyone else.
Aoife 8F

I liked how we got personal stories from Toby and it really made me realise that I shall encourage LGBT people to be who they are/come out.
Aleena 8C

I really enjoyed this workshop as I feel it educated lots of people, and it made us understand some of the issues LGBT people face. I feel like our class is more understanding after the workshop, and accepting of others.
Florence 8F

I think that the workshop was fun and interesting. I got to know more facts about LGBT and learned the stories of LGBT people. I know now that I will be more supportive about LGBT and try to understand as much as I can.
Daphne 8S

I found it really interesting and their stories were really inspiring and I also learnt some new things. Thank you Miss.
Oluwatunmise 8C

I thought that the lesson was inspiring and an eye-opener to many people.
Eva 8C

I found the workshop really eye opening. I loved how open the role models were and how they also weren't afraid to answer questions.
Shannai 8H

I think that the workshop helped make LGBT people realise what to expect in the future years. We had words of experience about how people may treat you but also how to overcome it and also feel free. This workshop was really helpful for a lot of people and has changed some people's mind for the better. It has made a difference.
Saffa 8C

I felt like this workshop was very good! As I come from a very religious background it is hard to talk about being "different" but this workshop really made me think about others and their problems and struggles. We should have more workshops like this! It made me very happy. Melissa 9S

I really enjoyed the workshop. Mary, Bianca and Sukh are such cool people and I really feel like I've understood the journey of coming out from different backgrounds. It was enjoyable and interactive and I felt really safe and embraced all of my differences.
Tenzin 9C

The workshop really helped me to understand how LGBT people feel. It also made me talk confidently with these people. I enjoyed the workshop because in the future, I will try to talk to more LGBT people.
Sumbal 9C

This workshop has given me a clear understanding of my views and sexuality. Thank you.
Charlotte 9C

It was really good and helped us learn more about the LGBT + community and different challenges people face.
Grace 9W

I feel some people will be more accepting of the LGBT community after taking part in the workshop. It was a lovely experience.
Aleeza 9W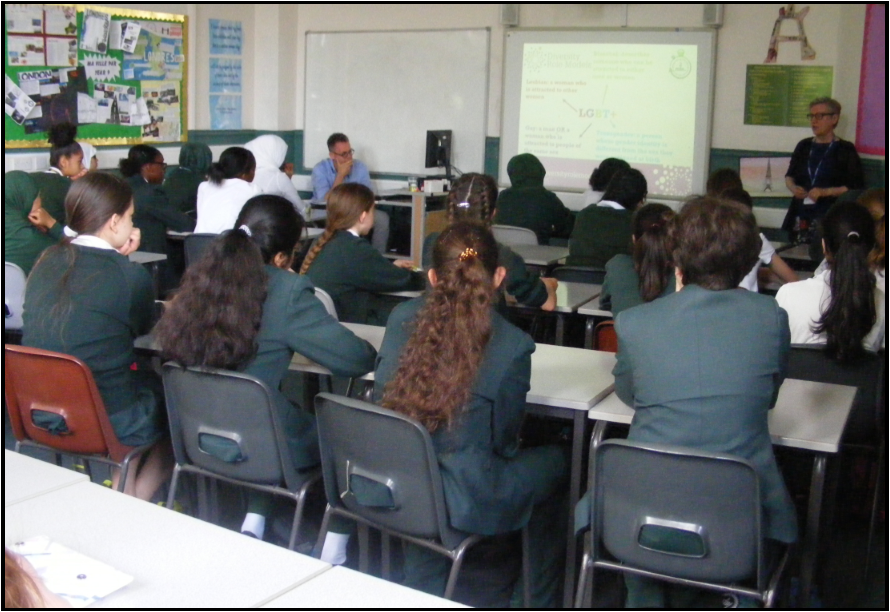 I was very proud of how well our students behaved and how respectful and open minded they were.
Ms Desbenoit.
Diversity Coordinator.