Maths is our Real Sixth Sense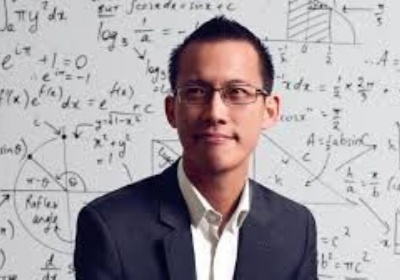 Ted Talk by Eddie Woo
TED Talks
In this engaging talk, high school math teacher and YouTube star Eddie Woo shares his passion for mathematics, calling it an extra sense that we can all access. Using real-world examples of geometry, he encourages everyone to seek out the patterns around them for "a whole new way to see the world."
This talk was presented to a local audience at TEDxSydney, an independent event.
ABOUT THE SPEAKER
Eddie Woo
A public high school teacher for more than 10 years, Eddie Woo gained international attention when he posted videos of his classroom lessons online, to assist an ill student. His YouTube channel, WooTube, has more than 200,000 subscribers and over 13 million views. Eddie believe that mathematics can be embraced and even enjoyed by absolutely everybody. He was named Australia's Local Hero and was a Top 10 Finalist in the Global Teacher Prize for his love of teaching mathematics.
ABOUT TEDX
TEDx was created in the spirit of TED's mission, "ideas worth spreading." It supports independent organizers who want to create a TED-like event in their own community.
Ms Robinson
Challenge Coordinator