Book Reviews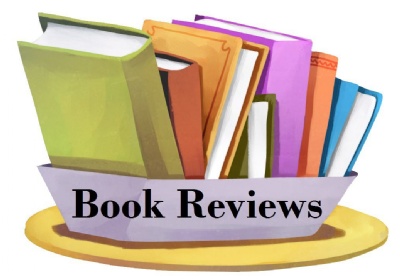 Students and Staff continue their reading during lockdown
Americanah by Chimamanda Ngozi Adichie
Brief Summary:

This novel revolves around race as well as the unbreakable bond between Ifemelu - a young Nigerian woman – and her high school love Obinze with their desire to be
re-united, despite being separated in Nigeria and the United States. Ifemelu decides to emigrate to the US to pursue her studies in university seeing this opportunity in golden light, whilst Obinze wishes to follow but is suddenly plunged into undocumented life in Britain – as a result of post-9/11 America not letting him in. The two remain distanced for a precarious period of time in which one achieves great success as a writer for a blog about race in America, whilst the other settles down into his new life of a wealthy man.

However, the top of the roller-coaster is only reached when thirteen years later, both must face the hardest decision of their lives at their reunion – plunging them both in the midst of unsolved issues with their love on the line.

Key Message of the Novel:

The most important take away message of the story is about how race is perceived in America as well as how that forms Ifemelu's experience there. The protagonist of the story is given a slice of the careless racist views and comments by ordinary people living in the western world and so settling in proves difficult. Race seems to have an influence on everything from social media & treatment of ordinary black people, to women's fashion, cosmetics & beauty salons, to mixed relationships. As a way of expressing her most inner thoughts and feelings, she decides to open up a blog about race where she talks about the things that black people face in America and criticises their unjust treatment - whilst receiving thousands of views and comments by fellow friends in the black community who support her throughout her journey. Natural black hair is of great symbolism in this story as it could represent: identity/culture/tradition/truth/equal human rights/freedom/expression & boldness. Ifemelu must learn to face her problems and find the tools to tackle them, thus becoming a self-empowered strong woman and lifting up her status of a successful blog writer.
Other Amazing Books Written By Chimamanda Ngozi Adichie:
Award Winning 'Half Of A Yellow Sun'
'We Should All Be Feminists'
'Purple Hibiscus'
'The Thing Around Your Neck'
'Dear Ijeawele' or 'A Feminist Manifesto In Fifteen Suggestions'
'Imitation'
'You In America'
About The Author:
Chimamanda Ngozi Adichie grew up in Nigeria. Her work has been translated into over thirty languages and has appeared in various publications, including The New Yorker, Granta, The O. Henry Prize Stories, the Financial Times, and Zoetrope.
Ms. Adichie has been invited to speak around the world. Her 2009 TED Talk, 'The Danger of A Single Story', is now one of the most-viewed TED Talks of all time. Her 2012 TED Talk 'We Should All Be Feminists' has a started a worldwide conversation about feminism, and was published as a book in 2014.
One of her books, 'Half Of A Yellow Sun' has also been turned into a film.
Bianca 10W
Second Class Citizen by Buchi Emecheta
Brief Summary:

This novel tells the story of a young woman named Adah Ofili who was born in Lagos during WW2. It begins with her 8-year-old dream of attending school and receiving an education, but as tradition frowns upon this, she finds she's unable to attend as she is not a boy. But being a curious child, she somehow manages to sneak into the Methodist School nearby to have a feel of it. Her young soil seems firm and promising but years later, reality dawns on her as she realises she cannot continue her education at university whilst living alone unless she marries, and that's when Francis Obi enters her life. After having two young children, her new dream is to sail to London for better opportunities, unaware of what problems her new journey in life will bring. Being a poor immigrant, she struggles to make money with her job at a local library and balance it with an abusive life at home, having to silently abide to her religiously devoted husband and his spoilt requests. Despite being viewed as a black second class citizen in England and receiving very little help from the people, Adah is a determined mother who won't let anyone get in the way of her human rights and her goal of giving her children the best life possible-even if the price is high.

Key Message Of The Novel:

This novel covers a variety of themes including gender roles/race/immigration/inequality between both genders & races/culture & tradition in Lagos, religion/God & spirituality & the pursuit of dreams & their meanings. It clearly shows how much of a gap is between an ordinary boy and girl just because of the sex they were born with which links to the traditions in Lagos. Girls were required to stay at home and help with chores around the house whilst boys were born with the freedom of attending school and pursuing further education. Furthermore, dreams are of huge symbolism as they appear throughout the book and guide Adah to take different paths and have certain thoughts. God is also clearly shown to be her faith and hope in the most difficult of times, and what she holds on to when the harsh world around her will only show fake kindness and disapproval, regarding her just as a Black, Second Class Citizen.
Other Amazing Books Written By Buchi Emecheta:
'The Joys Of Motherhood'
'The Bride Price'
'The Slave Girl'
'In The Ditch'
Head Above Water'
'Destination Biafra'
Gwendolen'
'Kehinde'
'The Rape Of Shavi'
About The Author:
Born: 21 July 1944 Lagos, Nigeria Died: Jan 2017, London
Among honours received during her literary career, Emecheta won the 'Jock Campbell Award' from the New Statesman in 1978 for her novel 'The Slave Girl', and she was on Granta magazine's 1983 list of 20 'Best of Young British Novelists'. Buchi Emecheta is also the author of several novels for children, including Nowhere to Play (1980) and The Moonlight Bride (1980). Her television play, 'A Kind of Marriage', was first screened by the BBC in 1976. She lectured in the United States throughout 1979 as Visiting Professor at a number of universities and returned to Nigeria in 1980 as Senior Research Fellow and Visiting Professor of English at the University of Calabar.
Famous Quotes:

"Black women all over the world should re-unite and re-examine the way history has portrayed us"

"A hungry man is an angry one"

"In all my novels, I deal with the many problems and prejudices which exist for Black people in Britain today"
Bianca 10W
A Change is Gonna Come
During lockdown, many people have struggled knowing what to read. Some, because they have read all their books and others because they just don't know which book to pick up. If you fall into one of these two categories can I suggest you try 'A change is gonna come'. It is a collection of poems and stories written by a number of different authors from different corners of the world, based on change.

Some of the stories and poems express change in a positive and open-minded way and some express fear or uncertainty for a different way of living. But regardless of the author's differing ideas of change, the book allows you to see different perspectives; from stories such as Marionette girl which suggests that change is a negative thing to Hackney moon where the main character accepts change and moves along with it.

Marionette girl is about a girl with OCD trying to deal with the ups and downs or her everyday life. In this story, the protagonist, Amani, has planned a routine for everyday like clockwork; every aspect of her routine has to be on time, such as she must get home before 4:00 after school, or that she can't leave her room in the morning before 8:00. Amani often says 'I didn't make these rules my brain did'; suggesting that she does everything her brain wants her to do and has no control over her brain. This story was interesting to read as it gave you insight into what change means for others who don't accept change as easily or who try to ignore change all together.

Another story from the book is called Hackney moon. It's about a girl who rather than ignore change, accepts it, and moves along with it. The author tells the story of Esther, the main character, who had an argument with her girlfriend. But unlike the previous story, Marionette girl, Esther finds herself other friends and moves on with her life. At the beginning of the story, the author, Tanya Brine, tells the reader that she helped cause what would later happen to Esther; helping her to find new friends and move on. Parts of the book were quite relatable and I think that most people would find something for them in the story. Although this story was good it wasn't my favourite in the book.

My favourite poems in the book is the 'Elders on the wall'. This is one of the only poems in the book and is my favourite. The poem is quite metaphorical and some of the lines have multiple meanings. The poem is about a person who wishes to change the world. The author expresses that changing the world would be very difficult and uses the imagery of a 'thousand-mile-high wall' to illustrate a barrier between the person and them trying to accomplish their dream. The elders siting on the top of the wall shows that the elders have changed things and therefore reached the summit of the wall, but the others who haven't changed as many things aren't so far up it. This poem is different from some of the stories in the book because it focuses on one person trying to change the world not someone dealing with change in their world.

The last story in the book worthy of a mention is 'We who?'. This story is about a family dealing with the racism they face in Britain. The story is fairly new as it references the racism faced by the family as a result of Brexit. The main character argues with her friend about the racist things her dad does such as vote leave to stop immigrants coming into this country. She realises her friend, Alex is also quite racist as she shares some of the same views as her dad and throughout the story said or did things that made the protagonist feel betrayed and hurt. I think this story reflects what many people of colour's experiences of Britain are like today as there are some people who still have hurtful and damaging ideas about non-white people. I really liked this story because although it's upsetting to read, it's the truth and I feel it's important to try to understand how others experience life.

Maya 7H
The First Casualty by Ricky Phillips
When Argentina invaded the Falkland Islands in April 1982 it was reported in the UK and Argentine press that the small Royal Marine detachment had surrendered after a short fight. The UK tabloid press even reported it as shameful surrender by the Royal Marines.

However this was a falsehood and this book details the day that a tiny force of Royal Marines fought a fierce battle against the invaders leading to the Argentine forces, who also fought bravely, suffering heavy casualties.

It is a gripping story to read and it tells the forgotten story of the British marines and Argentinian soldiers who fought and, in the case of the Argentine forces, who also sadly died. The accounts of the British and Argentine participants have been researched well and used to tell the story.

I particularly liked it because I like books that detail forgotten history and because it was about news events I remember hearing and reading about as a teenager.

Mr Shackson
Once
This book 'Once' is one of my favourites books and writes in the style I write books and observe books. It writes in the style of emotion when you move forward into the book and is hilariously written. When I first read this book, I was laughing so hard, believing what had happened because of a carrot. Then I stopped laughing and thought about it. This could have actually happened in 1940. This book is for people who are empathetic and like fast and furious books. If you do, this book is for you.

Faith, Year 7
David Copperfield
The book David Copperfield is an interesting tale ,probably one of the best tales Dickens has ever told. It all starts when a young boy is born. Born into the mysterious life of London. The book, David Copperfield, portrays that life can be wonderful but you should never always think of it that way. Apparently, David Copperfield was supposed to be the reflection of the humanitarian Charles Dickens' life. David Copperfield involves the 'plight of the weak'. This shows how people suffered in the lower class, how David suffered as an orphan and the way schoolboys were treated in his time. It also involves the equality of marriage, when the evil stepfather of David Copperfield put an end to his mother's life. Charles wanted to show how cruel husbands treated their wives through this story by making the readers feel the pain of David Copperfield. Dickens also includes the good old good versus evil in his story by using the personality as an example e.g. the good David versus the cheating Uriah Heep.

The reason why you should read this book:

This book has an amazing story plot which will easily catch your attention. If you are empathetic this book is for you. And finally, this story shows that we don't have a good or bad life. You were given a life and it is up to you to make it good or bad....

Faith, Year 7
Twist of Gold
It's about a sister [Annie] and a brother [Sean] that embark on a life-changing journey to find their father while having to leave their mother at home, dying of an illness. They need to pluck up the courage to move on and do what's best for their family's survival, even if it means the impossible & dangerous. In order to try to escape the potato famine and plague in Ireland, the two young children have to travel across the seas to America, to new lands. With them they have a family torch-a golden necklace- which is the only thing they have to protect them against evil. They believe it brings both curses and blessings-but this item is sought by thieves which could prove dangerous to the pair of inexperienced kids.

Will they survive their rollercoaster of a journey and finally find the father whom they've never known?

What I've learnt from this book is that you should always appreciate what you have-no matter how less it may seem to you. I remember that day I finished the book, I was in a waterfall of tears!

I hope you find it as extraordinary as I did - I promise it will be worth it! 😊

Bianca, Year 10
The Man in the High Castle
The Man in the High Castle is a powerful book with an interesting twist on history as we know it. In this book, the German Reich (Nazis) and the Empire of Japan won World War Two, an alternate universe. Philip K. Dick explored both historical and political perspectives throughout the book. The character of Childan shows an American's perspective in the Japanese part of the States, a country where slavery has returned and extermination camps are up and running. The book was thought-provoking, making me wonder what would've happened if the Axis did win the war, after all, history is written by the victors.

Ornelda, Year 10
The Great Gatsby
The Great Gatsby embodies the perfect idealised image of the American dream. The story plunges into the roaring 20s surrounding the mystery of Gatsby – a mysteriously prosperous man whose reputation consists of myths. Told through the perspective of Nick Carraway, a young man eager to discover New York, who gets swallowed into the glamorous, ignorant and extravagant lives of long island's elite. A plot coated with nostalgia begins to unravel between nick's cousin, Daisy Buchanan, and the wealthy hedonist known as Gatsby. What begins with a friendship of two neighbours (Gatsby and Carraway) develops into a hopeless romantic's devotion to his first love, who conveniently is Nick Carraway's cousin – Daisy.

Eva, Year 11
The Time Traveller's Wife
The Time Traveller's Wife

The Time Traveller's Wife is an honest portrayal of modern love however layered with an element of fantasy to create a perfect elegy to love and loss. at age six Clare meets (quite literally) the love of her life, Henry DeTamble - a time traveler. Clare it's visited by her future husband repeatedly throughout her childhood creating a sense that her life is enveloped by her love accentuating her passion for Henry. The book also explores the concept of free will as Clare at times knows what is already written in her future making her feel out of control and helpless. Niffengegger Generates powerful feelings of love and sorrow by capturing perfectly Claire and Henry's unusual but beautiful love. This book will make you experience an addictive thrill which only few novels provide making you want to devour it from start to finish.

Eva, Year 11
The Yellow Wallpaper
The Yellow Wallpaper is a short story written by Charlotte Gilman and details the time a woman spends in a sort of holiday house with her husband during which she is mentally ill.

It explores themes of loneliness, isolation, feminism and medicine.

The main character, whose name is not consistently clear, is confined to a room in the house in which she is supposed to recuperate from her illness (likely a form of depression). She is advised by her doctor-slash-husband – who is barely ever present with her – that visiting people and taking walks in the grounds will only make her condition worse. During her time there she consequently studies the yellow wallpaper in the room, which she finds suffocating and confining, and writing a diary.

The story gradually becomes darker when she describes a woman "hiding" in the wallpaper, "creeping" around, and finds strange markings on the walls of her room.

The author based the Yellow Wallpaper on her experience of male doctors and the advice she was given when she was really ill, which not only didn't help but made things difficult for her during that time.

MC, Year 10
Mythos by Stephen Fry

I recently read 'Mythos' by Stephen Fry. The author gives an account of the classic Greek myths in a very lighthearted easy to understand way. The book contains a family tree explaining who's who with some funny footnotes which is useful and gives an easy account of the Gods and Heroes in a short story format. A thoroughly good read which took me to 'far away places'!

Ms Appleby