GCSE Results Day 2017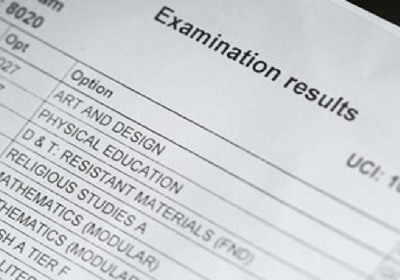 All you need to know about collecting your results!
Students can collect their GCSE results envelope from the school between 9.30 a.m. and midday on Thursday 24th August 2017. If you would like someone else to collect your results you must give
Mrs. Brickett a written note of consent with details of the person collecting your results. We are not allowed to read out results over the telephone.
If you cannot collect your results you need to provide Mrs. Brickett with an A4 1st class stamped addressed envelope so that your GCSE results can be posted to you on Thursday 24th August and should arrive on Friday 25th August. Alternatively, you can provide Mrs. Brickett with an e-mail address and your results will be sent before 2:00 p.m. on 24th August.
ENQUIRIES ABOUT RESULTS
The school will determine any reviews of marking following receipt of the results. All students will receive information with their results explaining the procedure should they wish to make an independent enquiry about their results. No request will be accepted if this procedure has not been followed.