Education for All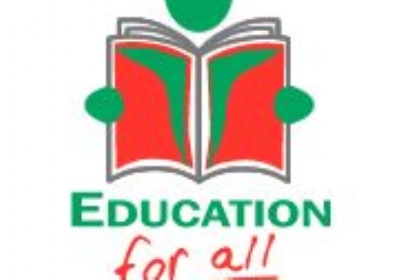 Humanities students receive praise and information from the charity
A few weeks ago (Greensheet Lockdown Issue 6), we published an article about Education for All, the charity Ms Davies visited in Morocco that works to support girls from remote communities gain access to a secondary education. WSfG has been working to further develop our links with EfA and we will resume our fundraising plans once we see a return to a more normal school life. If you would like to learn more about the charity and its work, please visit their website.
As part of their remote learning, Humanities students in Years 7 and 8 were set a task linked to the charity and its aims and activities. A selection of our students' work, along with some of their own questions about life in the Atlas Mountains, was sent to the organisation and we received some feedback this week.
Below is a message from Mike McHugo, one of the founding trustees, along with a selection of answers to some of the questions our own students posed, written by Mike, the students themselves and the housemothers who look after them during the school week.
Dear Students

Firstly, thank you so much for your interesting and thought-provoking questions.

When we started EfA in 2007, we had no idea that in a little over 10 years we would have 6 boarding houses with almost 250 girls living in them during the week in order to be able to go to school. In addition, approximately 90 girls are studying for their degrees in universities in Marrakech and Casablanca.

I do hope that my answers go some way to giving you more detailed information about who we are and what our mission and purpose is. I, and all at EfA, wish you well and stay safe.

Best wishes

Mike McHugo
Question responses from Mike McHugo, founder and trustee of EFA
Q: Why did you set up in Morocco in the first place?
A: Because Morocco was the most interesting country in terms of human and physical geography close to Europe and it was exciting. You can read the full story of how we developed the hotel (Kasbah du Toubkal) on our website. From renovating and starting the hotel, we got to know the local community e.g. we have only ever employed Moroccan people to work at the Kasbah and hence we have extremely close relationships with the community in which we are located.
Q: Why did you choose to help only girls?
A: With limited resources we knew that money invested in girls education would have more results. Also girls in the rural Atlas Mountains did not have as much opportunity to go to secondary school as boys, so it was helping to level the inequalities out.
Q: Did you receive full support from the community or was there any issues/backlash?
A: We worked with a trusted local person called Hajj Maurice and because he was trusted, we were able to get started. Since opening the first boarding house we have and continue to be judged on our results – without this it would have been much more difficult. The fact that the 'girls' who stay in the boarding houses are amongst the highest performers in their school examinations has helped publicise EfA. This is a real credit to the girls who when given an opportunity to study – grab it with both hands and thrive.
Q: What are your goals for education for all in the next few years?
A: To try and continue to provide a safe learning environment for girls to go to secondary school. They have shown that by being given the opportunity and support they achieve excellent academic results and so many now go on to study at university. It just shows what is possible if you just give girls a chance.
Q: What are you plans (if any) to expand to other countries because there are many less developed countries than Morocco?
A: We have no plans to expand into other countries – there is so much demand in this area of Morocco that we will never be able to complete this work. In many ways we are an example of the 3 W's 'Do What you can, Where you are, With what you have.'
Q: How can we as normal people help your organisation?
A: Many schools have had fund raising events to raise funds but also to highlight the importance of educating girls. Just sharing with others, friends and family, what you have learnt from this study unit will help 'spread the word'.
Q: If you could make one improvement to the houses what would it be?
A: Better access to computer rooms and internet technology.
Question responses from Latifa and Khadija, two of the housemothers working with EfA
Q: What inspired you to become a housemother?
A: Being close to the students and being able to encourage them to succeed.
Q: Where did you get your education from?
A: I studied elementary education in the village just like these girls. There was no middle school in my village, I studied at my aunt's family house in Marrakech from middle education until I got a university degree.
Q: How does it make you feel knowing that you are helping girls to have an open opportunity to helping other people in the future?
A: I feel good supporting the girls with their studies (especially when I have played a part in their development). I also teach literacy to the women in the rural areas.
Q: What is the most difficult part of your job?
A: It is not easy at all especially in these recent years. We have a large number of cases that need extra support and we don't have enough places for everyone, which makes it a difficult decision to choose the girls to come and stay at EfA.
Q: Do the girls struggle at first?
A. It's difficult for them adapting to the new systems, different cultures and meeting so many new people.
Q. What do you think the most important things about your school are?
A: Security, stability and space for them being themselves.
Question responses from some of the students supported by EfA
Q. What did you feel at first when you came to EFA?
A. I felt scared and worried a little bit because it was a new environment for me.
Q. How old were you when you went to Education For All?
A. I was 12 years old.
Q. Did you have to leave any friends behind when you started boarding at school?
A. Yes, I left some of them behind in my village, but my best friend and I are studying here together in the EfA houses for the 6 years until we graduate.
Q. How important is education to you?
A. Education is the best thing in the world because without education you cannot do anything and you do not have a value in the society so with education you build your future you can learn a lot of things and you can see all the world.
Q. Do you enjoy school?
A. Yes, a lot, I like so much school because in school we started to learn a lot of things and it helps us to be independent and take responsibility.
Q. What is your favourite subject?
A. For me my favourite subject is English.
Q. Do people in the village treat you differently once they realise you go to school?
A. Yes because I am educated. I am lucky because my future is not like the future of other girls in my age.
Q. How does it feel to know there are people who support it?
A. I am really grateful for all the support that helps us to continue our studies in the best conditions thank you again for your donation.
Q. What do you want to be when you leave EFA?
A. I will continue my studies in the university until I will become a business woman. Inshallah - why not?
Next steps
As already mentioned, we are hoping to continue developing the link we have established with EfA and the school they work with. Along with their responses, some of the students from Morocco have sent us some of their own questions which we will be working with our students to respond to. We are also exploring the possibility of using our newly developed remote learning skills to set up some sort of live session between our own students and the ones in Morocco.
We look forward to our continued work with EFA and will keep you posted on future developments.
Students' comments:

"I found the work we were given looking at Education for All and the work it's doing in Morocco incredibly impacting and enlightening. Not only did the passion for learning, resilience, and dedication of the young girls inspire me, but the dedication of those around them and how they're determined to give these young girls all the opportunities they deserve, was very motivating. Over all, It really taught me all the things I take for granted. I take things for granted everyday and I don't even spare them a second thought. It never crosses my mind that other people have to, and do, fight with everything they have to get an education, whilst me and my family have always known I was going to go to school. It never even crosses my mind that people don't have the choices I do – going into higher education and going to university is something I can choose to do. By taking it for granted and throwing away the opportunities we get by doing nothing, by not listening in class and not using up everything we get, seems, in retrospect, quite selfish."
Cleo, Year 8

"I have learnt that education is a right. It should be free to indulge in, it should be free to find resources and it should be free to find support; but in some places that is not the case. Finding out about people being denied their education because of their gender or because of their background really made me realise how lucky I am to be going to school every day and learning something valuable to take away with me. To broaden your horizons you must first expand your mind so I believe the right to free education is the most important of all; it gives people a brighter future to look forward too."
Eliza, Year 7

It is said by Kwame Nkrumah, the first president of Ghana, that if you educate a boy, you educate an individual, but if you educate a girl, you educate a nation. I am of the view that, every child should be educated, including girls all over the world. What I feel about the Morocco project is that it is an excellent way for girls to build up their lives and prove that girls can do amazing things! Education, in general, broadens a person's mental framework to make concrete decisions. No child should be left out in education.
Faith Year 7
Mr Sterlini
Head of Humanities
Specialist Leader of Education