ICT Faculty News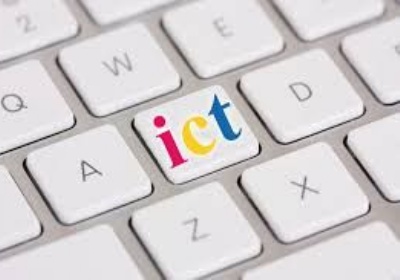 What's been happening and a challenge for the summer ...
Ada College Digital Careers Workshop
Last term a group of Year 9 students had the opportunity to take part in a digital careers workshop organised by Ada College. The workshop was run by Jonathan Mella who supported the students to complete career based activities using an application created in partnership with Deloitte. The workshop involved working through a series of puzzles on the newly developed app, which:
Demonstrated the breadth of careers available in digital industries
Highlighted the skills needed for a career in technology (e.g. logic, problem-solving)
Introduced technical concepts related to digital careers, such as algorithms and ciphers
Stimulated debates around digital ethics (e.g. data personalisation)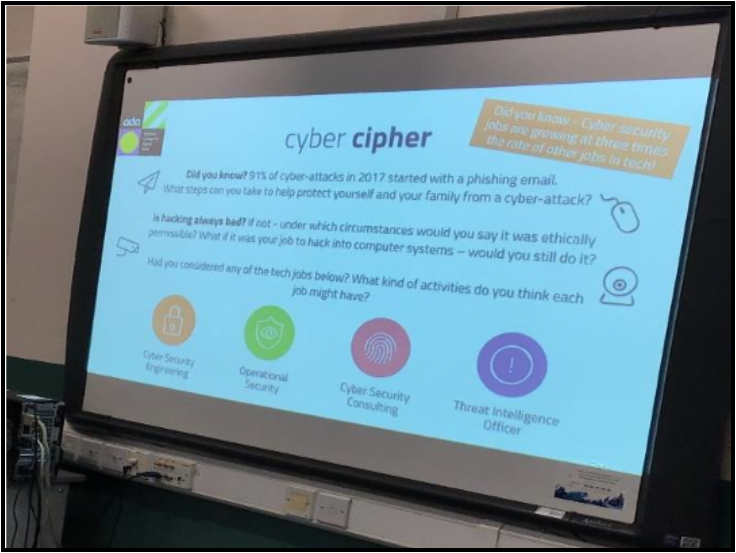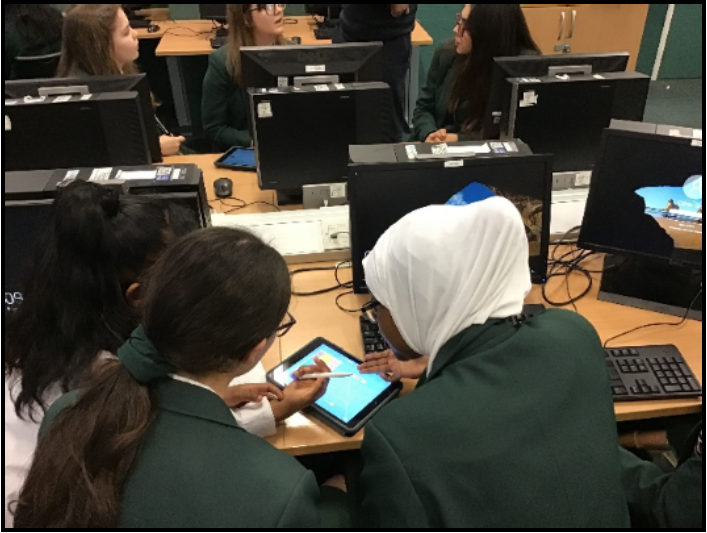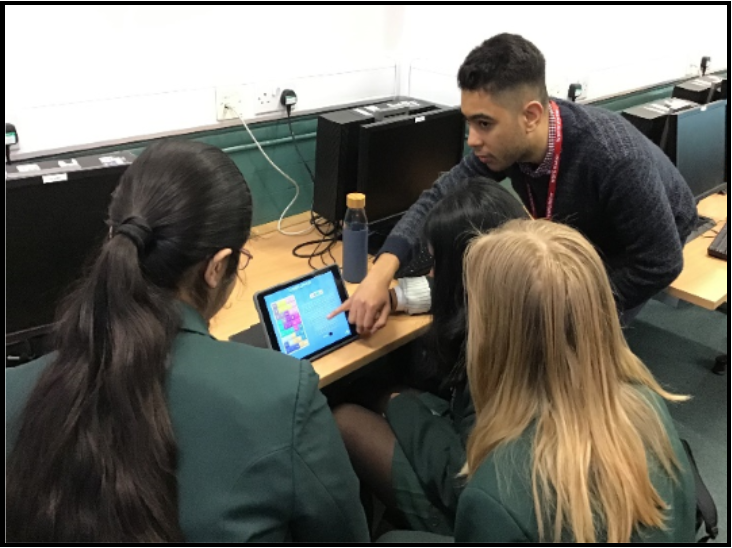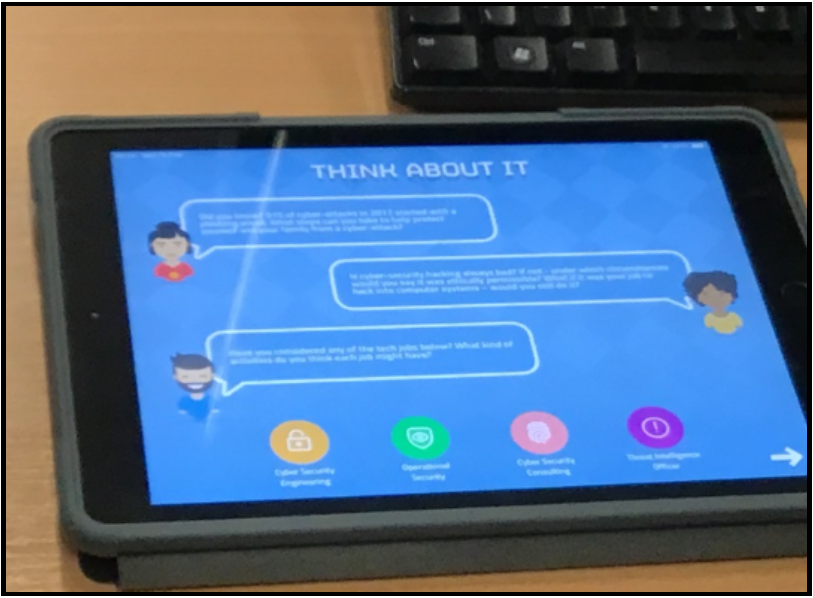 ---
The Matrix Challenge Talk by PC Dave Cale
PC Dave Cale who works in the Cyber Crime Unit visited the school to give all Year 8 and 9 students a talk on different types of cybercrime. The talk was aimed at providing information on the crimes that take place using technology and the internet such as hacking, unauthorised access and DDos attacks. The Year 8 and 9 students were also informed of the consequences of committed crime using the internet and how it could potentially impact young people's futures. The talk also provided information to support those students who wanted to take part in The Matrix Challenge, a cyber security competition designed exclusively for young people across the UK. It was a great opportunity for our students to find out about not just the dangers of being a victim of cybercrime but also to realise that if anyone was interested in a future in the computing field and had relevant skills, then they could use it in a positive way, and think of working in this industry to prevent cybercrime.
---
Oxford Computing Challenge 2020
Last term fifteen Year 9 students took part in the Oxford Computing Challenge. The following students all scored in the top 10% nationally when they completed the Bebras Computing Challenge in the Autumn term.
Ramisa, Maegan 9W, Alba, Yngie 9H, Demmy, Rehana, Lily, Frances, Melis 9C, Anam, Katy, Minnie, Han Ying 9S, Sadie, Seriyah 9F.
This was a huge achievement in itself, but the students then had the opportunity to take part in the Oxford Computing Challenge. The challenge took place at school and all participants were fully focused for the hour, trying their best to solve as many of the challenges that were given to them on screen. The results for this challenge arrived a few weeks later. All the students were commended for their resilience in taking part in the challenge and have received a certificate of participation.
A special congratulations to Yngie 9H and Katie 9S who have both achieved a Merit Award for scoring in the top 50% nationally in this challenge. We are very proud of all the participants of this challenge as they have shown great skill in logical and computational thinking.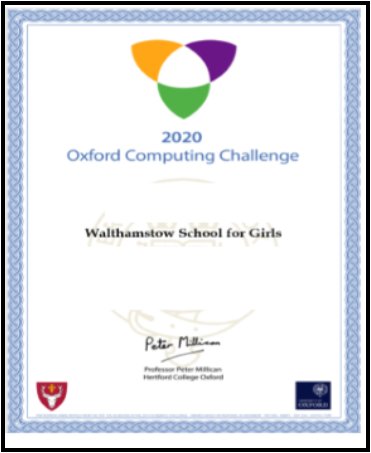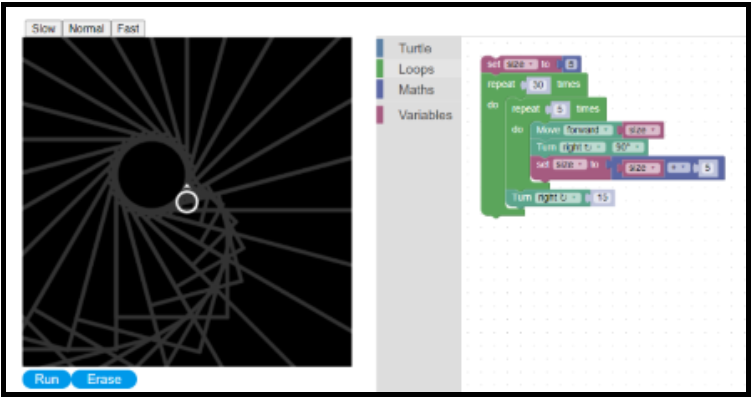 ---
KS3 Lockdown Learning
All students in Years 7,8 and 9 have had the opportunity to complete courses on the the iDEA (The Inspiring Digital Enterprise Award) website to earn badges towards a Bronze Award, which is an industry-wide recognised qualification. Students are encouraged to continue working on the online courses and earn points to achieve the Bronze Award. There is also an opportunity to work towards a Silver Award qualification. Students have created their own accounts and can continue to login and earn more badges in their own time.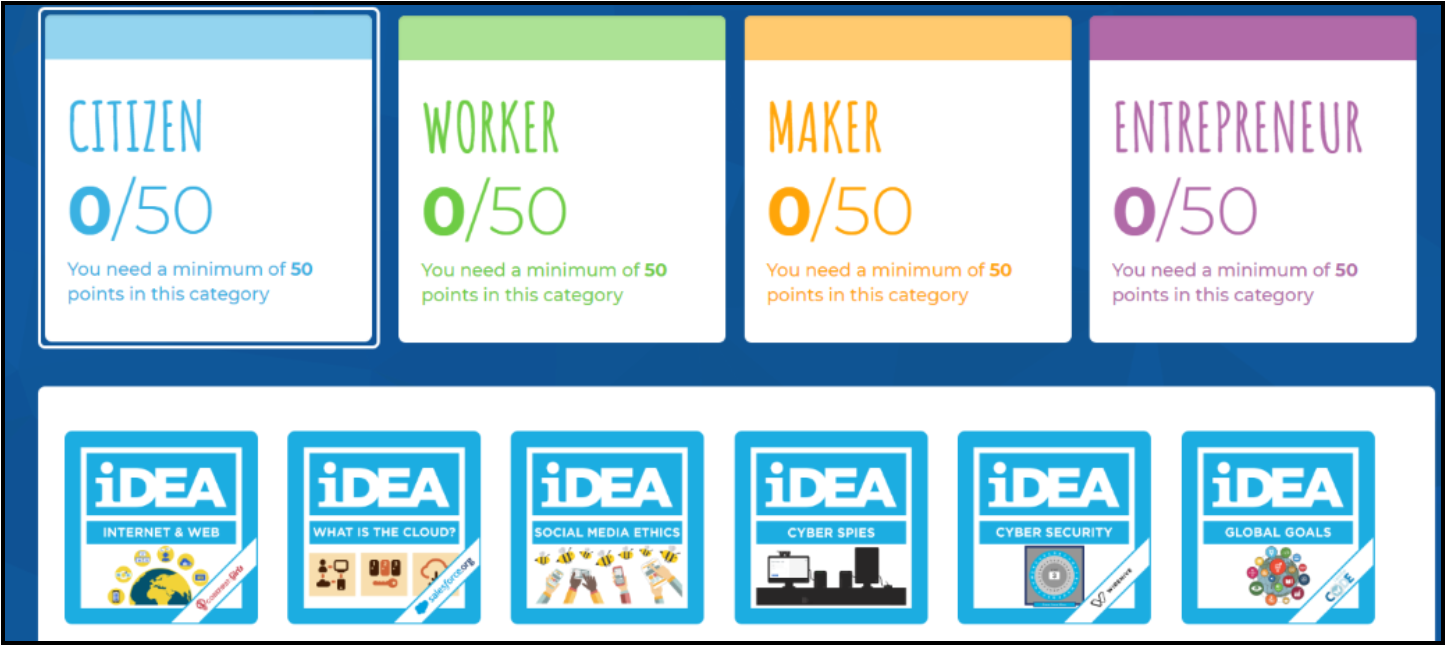 ---
Summer Coding Challenge
Why not spend time this summer learning or improving your coding skills?
Here are some websites we recommend that have free coding courses:
https://www.codecademy.com/
https://scratch.mit.edu/
https://code.org/
https://microbit.org/code/
https://www.tynker.com/
https://www.amazonfutureengineer.co.uk/free-virtual-coding-programmes
It would be great if you could learn or improve your skills in Python, as this is the programing language we use in computing lessons in Year 9 and at KS4.
We hope you all have a lovely summer.
Ms Shafiq
ICT Faculty