Current and Former Staff Support the NHS During Lockdown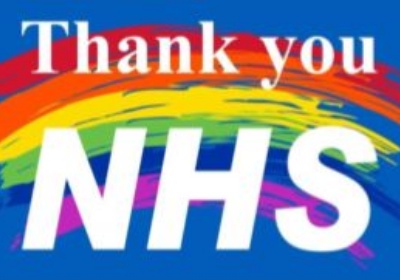 Read all about it in a special edition of our Greensheet
Dear Parents, Carers and Staff,
Whilst you have been seeing the amazing work produced over this period of lockdown by our students, it is also the case that our current and former staff have made their own important contributions to support frontline NHS workers.
Throughout this unprecedented lockdown, Individuals and groups have been assisting frontline workers in a range of healthcare settings by making and providing them with much needed personal protective equipment.
So we have decided to gather together some of these stories in order to produce a special edition of our Greensheet in order to showcase our colleagues' voluntary work, both to show our gratitude, but also to serve as a legacy for our future school community to look back on. You can read this Greensheet here, along with all the other issues produced during the lockdown.
On behalf of our school community, thank you to our staff for generously giving your time to support our keyworkers, alongside teaching and managing home life with families.
Thank you also to our NHS, health and care workers, and key workers from other sectors, who have worked tirelessly and courageously through this unprecedented time.
Stay safe all - as well as alert,
Ms M Davies
Headteacher