"Here is the Earth – Don't spend it all at once" Competition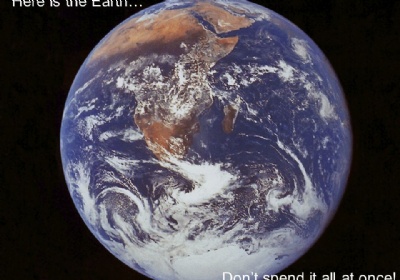 Winners of Humanities contest announced.
Back in January the Humanities faculty ran a competition, inviting students to submit a piece of creative work to raise awareness of environmental issues. The idea was the brainchild of one of our former alumni Dawn Smith, who approached the school offering to sponsor the award and make this competition possible.
Having received nearly 80 entries, we had originally planned to announce the winners shortly before Easter. However, this had to be put on hold due to the developing situation with COVID19 and the national lockdown.
Fortunately, we are delighted to announce that we are now in a position to publicise the final results:
In third place with her thoughtful poem entitled "I am dying, can't you see?" was Isla 8S.
The second place entry was actually an anonymous piece of artwork, a copy of which can be seen below. If you are the artist, then please make yourself known to Mr Sterlini to arrange for your prize and certificate.
The overall winner however was Evie 8F for her illustrated poem "Look at this World."
The winning students receive gift certificates of £10, £15 and £30 respectively, with Evie our overall winner also being awarded a trophy.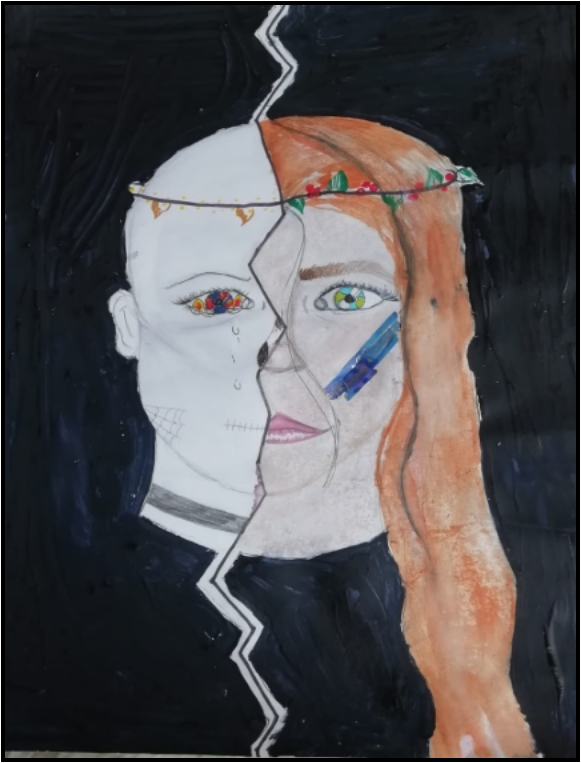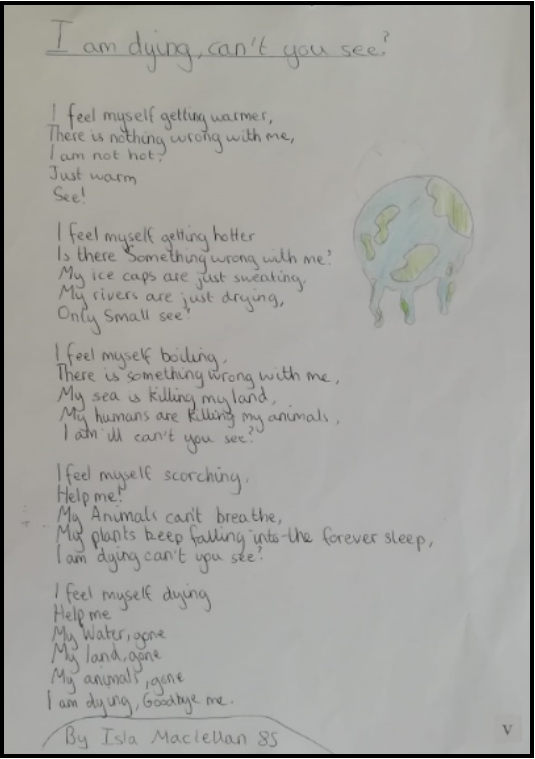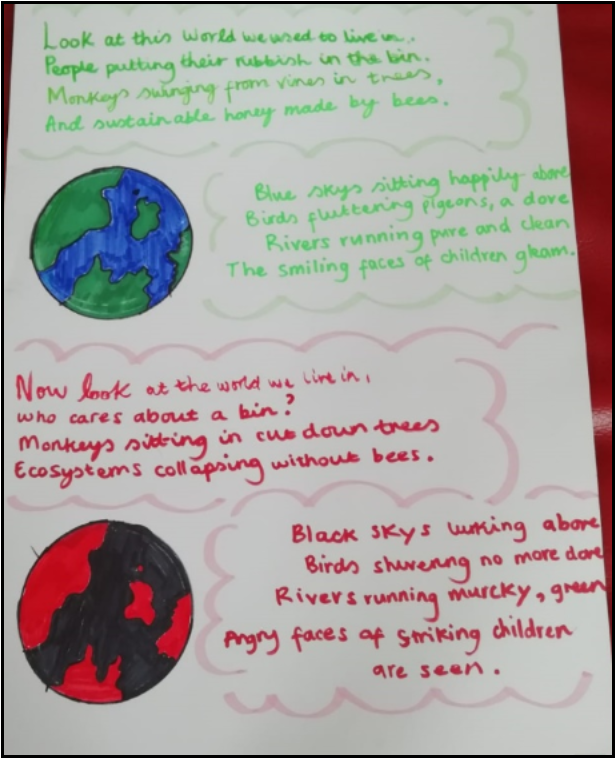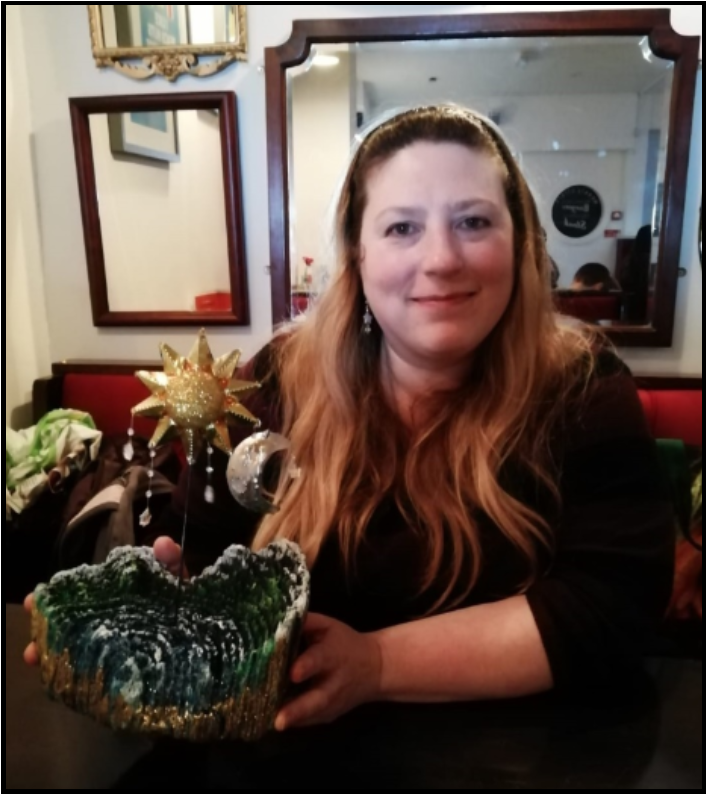 The trophy itself is a special commission made of ancient driftwood and metal from recycled coffee tins. It was created by West Sussex artist Claire Perry and will be displayed in school to be awarded annually to the winner of future competitions. Keep an eye out for details of the 2020-21 competition next year.
Dawn was incredibly impressed by the overall standard of the entries and has also awarded a number of highly commended certificates to celebrate some of the other fantastic offerings which didn't quite make the top three places. There are plans in place for a virtual exhibition of the three winning entries, along with a selection of some of the other best submissions.
Details relating to this will be published at a later date once plans have been finalised.
Dawn has also written a short piece briefly outlining why she originally wanted to run the competition and her experience as its patron for in its inaugural year.
A message from Dawn Smith who founded and sponsored the competition:

Selection criteria

The number of entries and the inventive, broad interpretation of the topic is inspiring.

With a total number of seventy-seven pieces of work, ranging from oil painting and sculpture to small and interesting sketches, it has been an extremely rewarding, but difficult, task to select prize winners.

Whilst staying at home, due to the current pandemic and so having more time to spare than usual, I looked through my souvenirs box. I found my old Walthamstow High School English homework book!

I do remember how disheartening it felt to put my feelings into a creation, only to be marked down for handwriting or misspelled words. The times have changed (it was a VERY long time ago that I was a pupil) and so I have used the following criteria to help with my selection.

Firstly the entry must be original, then, of course relevant to the competition title.
It should have effective impact and finally, express or evoke emotion.

I am pleased to say that all of the pieces were relevant to the topic. I am very proud that the young women in my old school are so intelligently engaged with the issues of Climate Chaos and Environmental Destruction.

You are the future.

A Brief Note about Me

May I introduce myself?

I was raised in the East End of London - the same as you all - surrounded by traffic and concrete. I was lucky that my parents took me to visit the Wiltshire countryside for holidays to visit an auntie. There I could paddle in streams and see bats flying in the evenings. Later we had a small holiday hut amongst fields in Essex where my father showed me bird's nests and grass snakes.

I have always since had empathy for all living things.

I do hope that you enjoyed taking part in this competition.

Every single entry had merit and gave me joy.

Well done school!
Further reading on this topic:
'The Book of Gutsy Women' by Hillary and Chelsea Clinton. Published by Simon and Schuster, chapter three, 'Earth Defenders,' page 95.
Other inspiration: For further female inspiration watch "Wild Mornings with Chris - Episode 55" on YouTube.
Mr Sterlini
Head of Humanities
Specialist Leader of Education