ICT Faculty News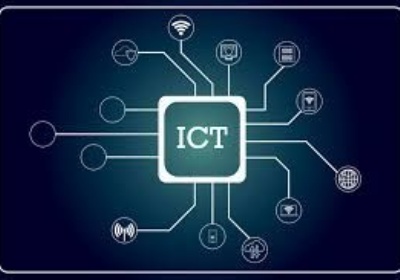 Find out what our students have been studying this academic year.
Year 7
Year 7 have been introduced to Office 365 and should all now be able to login to their accounts using their username and password. In their computing lessons, they have been taught how to use Outlook, OneDrive and Teams, which are the key software required to communicate with teachers and to access lesson resources. They also have access to all the Microsoft Office applications such as Word and PowerPoint.
Year 7 should continue to refer to the Office 365 guide they were given in their computing lessons. If there are still any issues logging into Office 365, then it is important that your child makes their computing teacher aware of this.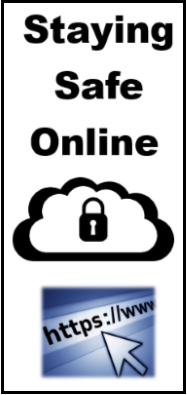 Year 7 are currently learning about online safety and are learning about a range of ways to keep safe online such as:
recognising the consequences of having a big digital footprint
understanding what information is safe to share
understanding the importance of being kind to others online and screening out those who are unkind
understanding why it is important not to share copyright material without permission
learning how to find reliable and unbiased information online
finding out about the different cyber-security issues that exist such as phishing.
Year 8
Year 8 have been working on an App Design unit in their computing lessons. They have designed apps to solve a problem that exists in the local community.
Here are some fantastic hand-drawn designs from Year 8 students: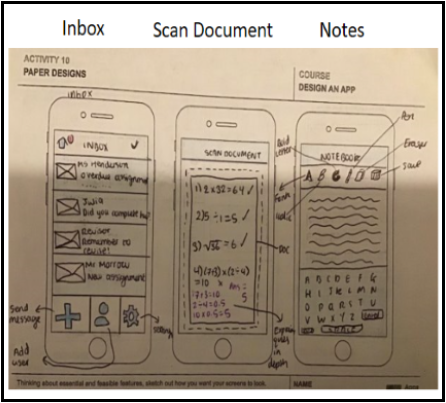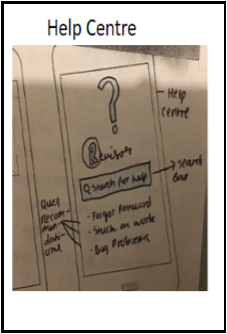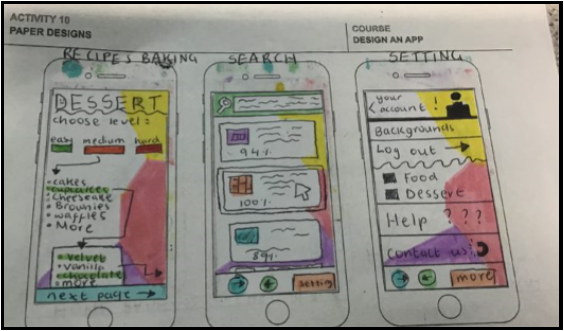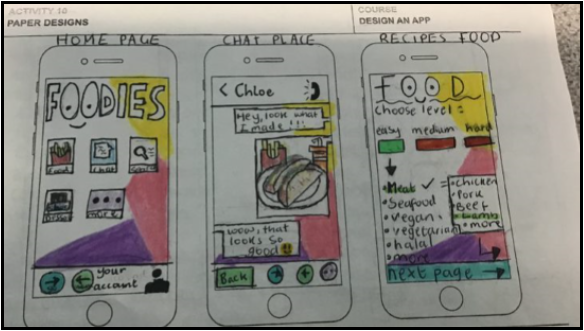 Year 9
Year 9 are learning to code in Python. They are using free online Python compilers, which they can easily access at home on most devices too
It would be great if your child could continue to develop their skills in Python by practicing at home. Here are some links to help:
Black History Month
All KS3 students have been set a project to research past and present Black pioneers who have made a significant impact in the computing industry. Have you heard of some of these current key figures working in the computing field?
Amali de Alwis
Winner of the Most Influential Women in UK IT 2018​
Amali de Alwis is CEO of Code First: Girls, a multi-award winning social enterprise that works to increase the number of women in tech and entrepreneurship. Over the past 4 years, They have provided £3 million+ of free tech education, and are the largest provider of free in-person coding courses for women in the UK
Esther Kuforiji
Works for the UK Government's Legal Department​
Her role is to help the government and other organisations understand the potential of technology to transform public services and social interaction. ​
Also one of two founders of Sisters in Tech, Esther and her sister Anne Kuforiji founded a startup in 2015 to create opportunities for black women and underrepresented women to enter and thrive in the tech industry. ​
Founder of Books Africana which celebrates and shares the work of authors from Africa and the African Diaspora.
Chi Onwurah
British Labour Party politician Chi Onwurah is an iconic woman with previous experience as an electrical engineer. She was amongst the team who built the first GSM network for mobile phones in Nigeria.​
Now also Shadow Minister for Industrial Strategy, Science and Innovation, Chi is an advocate for digital skills and digital enablement.​
Onwurah has shared her passion for diversity over the years and as the chair for Tech London Advocates, she has been involved in various discussions about the challenges of engaging girls with STEM subjects and the overall lack of diversity in the sector.
Dr Anne-Marie Imafidon MBE
Anne-Marie grew up in Walthamstow, East London
Dr Anne-Marie Imafidon is a prodigy in every sense of the word. Aged 11, she was the youngest girl ever to pass A-level computing, and was just 20 years old when she received her Master's Degree in Mathematics and Computer Science from the University of Oxford.​
She has worked at Goldman Sachs, Hewlett-Packard and Deutsche Bank
She co-found the STEMettes, an award-winning social initiative dedicated to inspiring and promoting the next generation of young women in the STEM sectors. Since its inception 5 years ago, it has exposed more than 38,500 young people across Europe to Anne-Marie's vision for a more diverse and balanced science and tech community.
Adizah Tejani
Adizah Tejani grew up in London​
She is currently the Director of Marketing at Token, a San Francisco-based open banking fintech company. She was also part of the founding team at Level39, a London-based technology accelerator focused on fintech and cybersecurity products. ​
She has collaborated with industry leaders such as Facebook, Google, Microsoft, IBM, JP Morgan, UBS, Thomson Reuters, and Accenture.​
She is a strong advocate for women in tech and has participated in hosting events to inspire young girls to enter tech.
Ms Shafiq
ICT Faculty