Students focus on World War I poet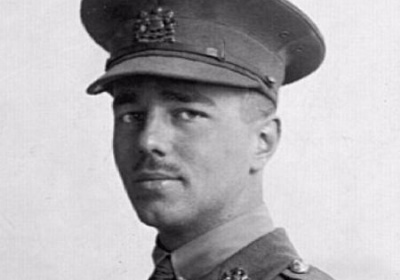 Year 8 write their own Haiku
Year 8 students in English, are currently working on the topic of WW1. The focus at the present time is the poet Wilfred Owen, who is thought to be one of the greatest poets of that time. At the start of the war, Wilfred was extremely enthusiastic to fight for one's own country believing all the propaganda as many did. However, when he went to fight, the reality of the conditions and suffering soon became obvious and his views of this dreadful war changed dramatically.
8H have been writing haiku from the perspective of Wilfred Owen, summarising his life and views in a short, but very clever way. Haiku poems follow the rule of syllables in the sequence of 5, 7, 5. We hope you will like some of the haiku the students have so cleverly written:
Taught English in France
Went to war with Germany
Ecstatic to fight
He thought war was glorious
Very soon changed his mind.
Elena

Determined to fight
Injured so went far away
Heard sad screams at night
Was diagnosed with shell shock
Changed his view of war.
Zara
Taught English in France
Went back to England to train
Fought in the World War
But then he understood war
And died in battle.
Regina

Went to France to teach
Wanted to fight during war
Patriotic man
Was injured and had shell shock
Died at war's ending.
Rosa
Mrs R Jolliffe
English Faculty
---
The League of Nations was set up after World War I, to seek an ending of war. Our school set up a Junior League of Nations Union in 1931. Head to our History Snippets page to find out more ...