Challenge at WSFG for Spring 2021 - updated!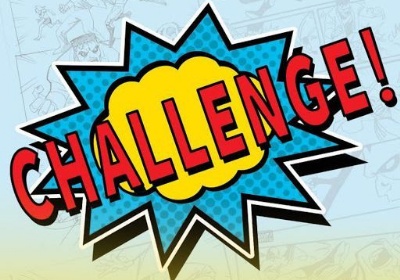 Latest Opportunities for Students
Challenge News - lots of exciting opportunities!
As you are aware, trip to universities are still on hold due to the pandemic.
As an alternative, we are hearing about an increasing number of online opportunities that may be of interest.
Please see below and register accordingly:
---
Cambridge University Veterinary Society talk
The CU Veterinary Society is holding a talk on 10th February at 6 pm aimed at any prospective veterinary students who would like to find out more about what it means to be a vet. We hope this will provide a great opportunity to discover what the 'veterinary consult' involves and to gain more of insight into what veterinary medicine really is. This past year it has been largely impossible to carry out work experience placements and we hope this online event will go some way to enable prospective students to gain a better understanding of careers and opportunities within veterinary medicine. The structure of the talk will allow students to follow a clinician in their work up of different case examples, exposure to diagnostic tools and learn about client communication. Please sign up here.
---
Gonville & Caius Black and Minority Ethnic Conference - Year 11
Deadline: 23rd February 2021
We're very happy to announce that we will be running our fourth BME Conference on Saturday 13th March 2021. The event will be held on Zoom and Whereby specifically for Year 11 and 12 students within our link areas.
The day's activities will run from approximately 11:00-16:00 and are aimed at providing attendees with an insight into what life is like as a Cambridge student, as well as providing the opportunity to get all questions answered - be that about University generally, specifically about the Oxbridge admissions process, or about societies! The day's activities will bust myths about Cambridge and help prepare the students for applying to University. New this year we are excited to offer supervisions to give students a flavour for the style of teaching we offer at Cambridge.
Please register your interest in attending by completing this short survey form. Students will be informed whether they have a place at the Conference by Friday 26th February 2021.
---
Eleven-Up Cambridge Programme - For students in Year 11
Deadline: 25th January 2021
The programme will consist of monthly after-school sessions via Zoom where the students will gain help researching University courses and engaging with super-curricular activities as well as hearing about student life and experiencing sample lectures. By taking part in the Programme we hope students will improve their confidence and knowledge in applying to top universities, and more specifically to Cambridge. Sessions will be held on the last Thursday of every month from 4:30-5:30pm. Please see the session programme below for further details.
Session Programme:
· 28th January (4:30-5:30) Launch Event - Introduction to Oxbridge
· 25th February (4:30-5:30) Choosing and researching University Courses
· 25th March (4:30-5:30) Super-curricular activities
· 29th April (4:30-5:30) Student Life at Cambridge- Virtual tour, Day in the Life and Student Q&A
· 27th May (4:30-5:30) Taster lectures
· 24th June (4:30-5:30) Budgeting, finance and bursaries
· 29th July (4:30-5:30) Sport, music and societies at Cambridge
Please ask students to register their interest by completing this short survey form.
The deadline for signing up is Monday 25th January and students will be notified by Tuesday 26th January whether they have been successful in gaining a place on the programme. We welcome applications from all students and we will prioritise applications from high-achieving students with a widening participation background (e.g. Free School Meals, living in care etc).
---
University of Cambridge Information Day - 16 February – Years 9 and 10
This day will provide the opportunity to hear general information about Cambridge; gain support in considering future A-level choices; attend engaging taster lectures as well as ask questions to our current students and admissions team. Please register your interest in attending by completing this short survey form: https://cambridge.eu.qualtrics.com/jfe/form/SV_b8bh34oz6n9s901
---
Theology & Literature study evening - 28 January - Year 11
Deadline by which to apply: 27th January 2021
'Voicing the Devil': A study evening exploring the relationship between theology and literature. The evening is aimed at students in Years 11 and 12 with an interest in literature, performance, theology, religion, and philosophy of religion - especially those who are thinking about studying these subjects at University. The event will be held Online on 28th January 2021 from 6-7pm. More information and sign-up can be found here: https://www.divinity.cam.ac.uk/study-here/open-days/study_evening
---
Target Oxbridge for Year 10 students
Deadline: 7th February 2021
We are delighted to announce that we have launched a pioneering new programme for Year 10 students in partnership with Target Oxbridge! This free online programme will provide Black African and Caribbean students, and mixed race students with Black heritage, the opportunity to gain an early insight into life at Cambridge and how to secure a Cambridge place. Students will be invited to attend four monthly webinars between April and July. These webinars will provide the chance to hear from current Black students at Cambridge and to ask questions about their experiences. The team at Trinity College, Cambridge will also provide information on what admissions tutors are looking for in applicants, and how students can make the right A Level choices to improve their chances of securing a place on their preferred Cambridge courses. The webinars will also provide advice and insights into how degree subject choice impacts career options, as well as the chance to take part in a mini lecture run by a Cambridge academic.
Please register interest in attending by completing this short survey form: https://cambridge.eu.qualtrics.com/jfe/form/SV_1B8cYcvPRWpZM8t
---
New Directions Composition Competition for Musicians of all age
Deadline: 19th March 2021

The New Directions competition is an opportunity for budding musicians to try their hand at composing a piece of music, and consider its role in bringing communication and creativity to life. The competition is open to anyone below the age of 18 and compositions can be from any style or genre: a song, an instrumental work, a piece on Logic – the more inventive, the better! Winning entrants for each age category will receive £50, and have the chance to attend a Music masterclass hosted by expert musicians at Robinson College, University of Cambridge (dates dependent on COVID guidelines). Further details and the competition brief can be found on the Robinson College Music Society website: https://robinsoncollegemusicsociety.co.uk/outreachprojects/
---
The Litmus Creative Writing Project 2021 - Years 9 - 11
Deadline for submissions: 1st May 2021

An opportunity for year 9-11 students to submit a short piece of writing of under 500 words in poetry, prose or any other format (including artwork) based around a theme for publication. Everyone who submits will receive personalised feedback and have their work published online, while favourites will appear in a published anthology in summer 2021. More information can be found here: https://www.trin.cam.ac.uk/access/students/the-litmus-creative-writing-project/
As part of the project, students are also able to attend free creative writing workshops in the last two weeks of February during which students at participating schools will have the opportunity to try new things, learn techniques and gain confidence. To gain more details and to book one for your school, email project co-ordinator, Trinity alumna and published writer Lauren Brown at thelitmus@trin.cam.ac.uk with the session you would like delivered and your preferred date/time and she will get back to you to confirm arrangements.
---
Chemistry Champions - Years 10 and 11
We know that chemistry revision might not be at the top of every pupil's list, so we have created the Chemistry Champions programme, a free online set of six sessions to excite and enthuse your pupils about the chemical sciences!

The session are aimed at pupils in Years 10-13 and are designed not only to help them pass their exams but teach them how this fascinating subject is evolving in the world today, and where careers with chemistry might lie in future. The course is run by Dr Francis Lister, a chemist and experienced Chemistry tutor, author of the University of London Chemistry Foundation Course. Sessions take place on Tuesday evenings starting after half term on the 23rd of February. To register to attend, go to the Visit Us area on the RVC website, pupils can sign up from the 1st of February.
---
Applications for the Royal Veterinary College 2021 Year 10 and Year 11 Summer Schools are now open!
The RVC summer schools give young people a real taster of what life is like as a student at the RVC. As well as taking part in online lectures, virtual practical demonstrations and Q&A with our world-leading researchers, this year, we really hope to welcome every student to campus for hands-on experiences in our animal hospitals, Clinical Skills Centre, labs or farm.

To participate in any of our summer schools young people must attend a state school and meet a number of other Widening Participation eligibility criteria such as being the first in the family to go to university or being eligible for Free School Meals.
---
The Animal Academy - For those aged 13 and over
A free online programme to support young people from under-represented backgrounds to reach their goals of studying and working with animals. Members have access to exclusive support, advice and monthly events about animal careers, going to university, and of course learning from the RVC's student and animal experts!
To join the Animal Academy students must be aged 13 or above, and attend a state school in the UK. They will also need to meet some additional criteria such as being the first in the family to go to university. They can find out more and apply to be part of the Animal Academy here!
---
Dawndinos 'Zoom Dino Club' for Schools - For anyone interested in dinosaurs
A new online programme for schools lead by Professor Hutchinson and his team of researchers from the RVC. The programme will look at life in the Triassic period, mass extinctions and ecosystems. Students will have the opportunity to learn about evolutionary diversification and adaptation, species that are under threat of extinction and climate change. To make a booking email Louise Kermode at lkermode@rvc.ac.uk
---
Any questions, please get in touch!
Thanks
Ms Robinson
Challenge Coordinator