Questions for Malala from English students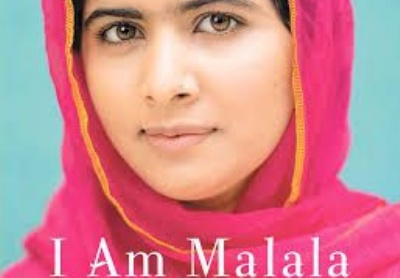 Poems, Raps and Questions inspired by her story
Year 8 students have been studying the book I Am Malala and understanding how the tragedy of being shot by the Taliban has influenced not only her life but also the lives of women and girls around the world. Students have also researched various women who have made a huge impact over the decades. In addition to this, 8H have written some poems and raps and would like to share these with you.
The students have also set you a challenge.
They had to provide 3 negative words, then a dash and then a relevant question to ask Malala. Would you like to join in? It's not as easy as you think.
We hope you enjoy their amazing work.
Mrs Jolliffe
English Faculty
---
Protest poem by Maya 8H - Based on the book I Am Malala
Life's not fair
For women and girls
Them being forced to stand, watch and wait,
Be seen and not heard.
Watch the men decide their future
Who to marry
What to do
What to become.
Being caged behind brick walls
Cooking and cleaning
Dreaming about the day when the word is theirs
Until the men come home.
---
Based on the book – I Am Malala by Yvette 8H
It's 2021 get your act together
Women aren't inferior, they deserve better.
Listen, I won't sit around and tolerate,
The tons of hate they get, don't discriminate.
I hate to hear about the bad things they've been through
The misogyny and inequality they always have to go through.
I'm tired of seeing people do nothing about it
Women aren't a toy just for you to play around with.
Learn your morals,
Learn the truth and educate yourself.
Research and gain,
Knowledge, use your brain!
Prove that women are more than what it seems,
Tell their stories, fix society and change what it sees.
---
Students of 8H also looked at working on what is classified as:
3 negative words – (dash) question: to put to Malala.
Can you think up your own 3 negatives – (dash) question?
It's not as easy as you think!
Education, family, life- what do you want the most?
Abusive, mad, crazy – which is the worst trait?
Scary, frightening, fear – how often do you feel these?
Rights, education and girls – why do you fight for these?
Fear, sadness, anger – what did you feel the most?
Dark, anger, loneliness - which makes you more anxious?
Heatstroke, thirst, starvation - what would kill you first?
---
Successful women: Important information – Examples of how women have made a lasting impact on the world:
Eva 8H
Malala – fought for girls right till the end and still go her education and isn't controlled and surely isn't a housewife.
---
Zara 8H
Katharine Hepburn was quite the fashion icon, but one of the main ways that she left her mark was by changing the idea of what people believed to be feminine. One way that she did this was by challenging how women were supposed to dress. In Hollywood in the 1930s and 1940s, it was more usual for women to wear dresses and skirts. But no, Katharine liked to wear trousers and she became very well known for this. She was an extremely independent woman and took control of her own acting career - again, something that wasn't usual for women at that time. She once said: "I've had a pretty remarkable life, but compared to my mother and father, I'm dull." Well, Katharine, we - and millions of others - think you were anything but.
---
Yvette 8H
Nora Ephron – was a playwright, screenwriter, producer and director and fought against gender stereotypes and inequality to prove women are more than what the industry misinterprets them as.
Malala Yousafzai – got shot in the head three times and survived, living to win a Nobel Peace Prize and speak out as an activist and feminist, fighting for a woman's right to education.
---
General 8H
Princess Diana – entered into a loveless marriage but worked tirelessly to help the understanding of Aids; to highlight the dilemma of war and landmines. Met with survivors and made the world aware of the plight of these across Southern Africa.
---
Khadija 8H
Yeah, yeah
Yo, United Nations, it's time.
It's time, United Nations to play your part.
Hospitals drop, as did my school.
Aircrafts roared across the sky.
The walls shook with every explosion.
Suddenly everything went quiet.
A building bombed to rubble.
Bodies littering the street.
A mother, a child, the elderly. Indiscriminately!
This is Palestine state, an independent country.
Freedom is all we seek.
What more could you ask for?
The starving hospital?
We complain about occupation.
Hunger, fear, anger, every day.
I can't take the occupation.
They can't take the children.
Yea, my Palestine state
Yo, United Nations, it's time.
It's time, United Nations to play your part.
---
Zara 8H – Based on the book I Am Malala
Girls in our society are divided
Into those who wear a niqab to those who wear the hijab.
She is judged day in and day out:
How she looks
How can you judge me
By my hair or by my hijab?
Who are you to tell?
My religion or my farewell,
You can't control me!
We are full and lower than zero degrees
You're a negative
You're not a representative
Always in a competition.
Ready to her
Ready to alert
Ready to convert.
I am a girl,
I rule the world
Like it or not
I put you on the spot
You know who you are,
You know what you're doing clearly.
I'm a woman and I feel sorry for you sincerely!