WSFG Steel Pans at Walthamstow in Bloom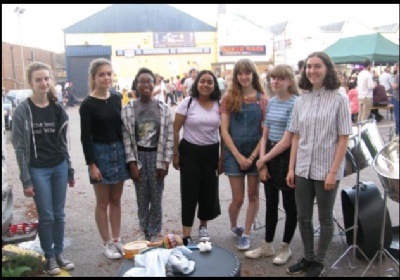 Another successful public performance!
A Year 10 steel pan player asked if she could take a couple of pans home over the summer holiday. The players were booked to play for Walthamstow in Bloom and were consequently offered a spot at the Walthamstow Village Festival and asked to open the session on the main stage. They were also given a slot on the stage outside the Nag's Head.
They played very well, and confidently, and were enjoyed by the audience. With two-at-a-time on the pans, the rest on hand percussion, it was very effective.
As a result ,the girls raised funds for the steel pans; this was a very enterprising venture, well done all!
Year 11 students Esme, Kezia, Lily, Coral, Rosie together with ex-students Hannah, Lucy, Ummi, Nyah were our players for this event.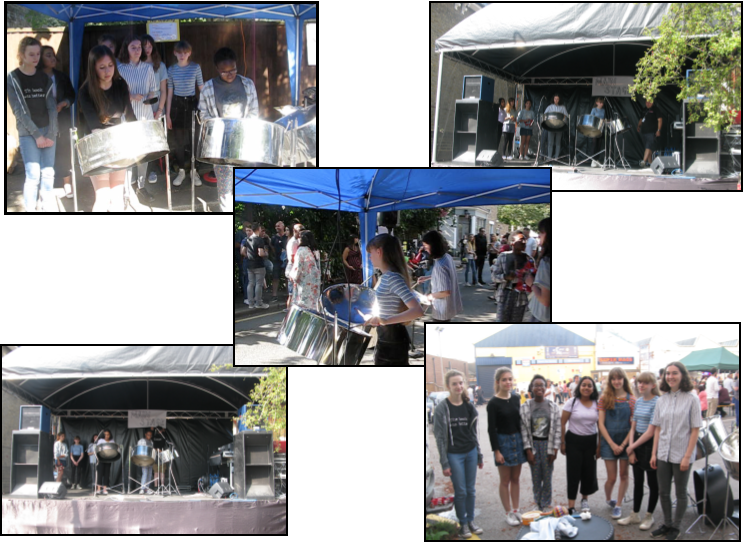 Mr Murphy
Steel pan teacher