LGBT History Month in English & MFL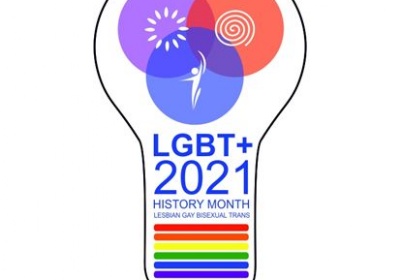 Student work to celebrate diversity / Student Logo Design Winners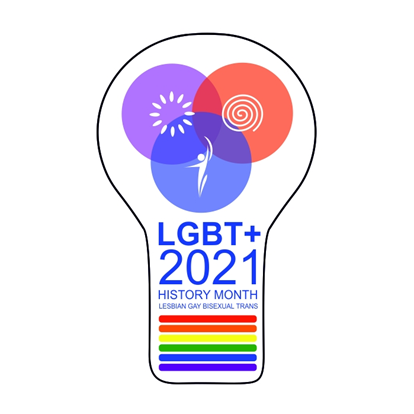 I received many wonderful entries for the "Design a Logo" competition this year and here are the 3 winners:
Please congratulate them. They will all receive Diversity prizes. I am very proud of them!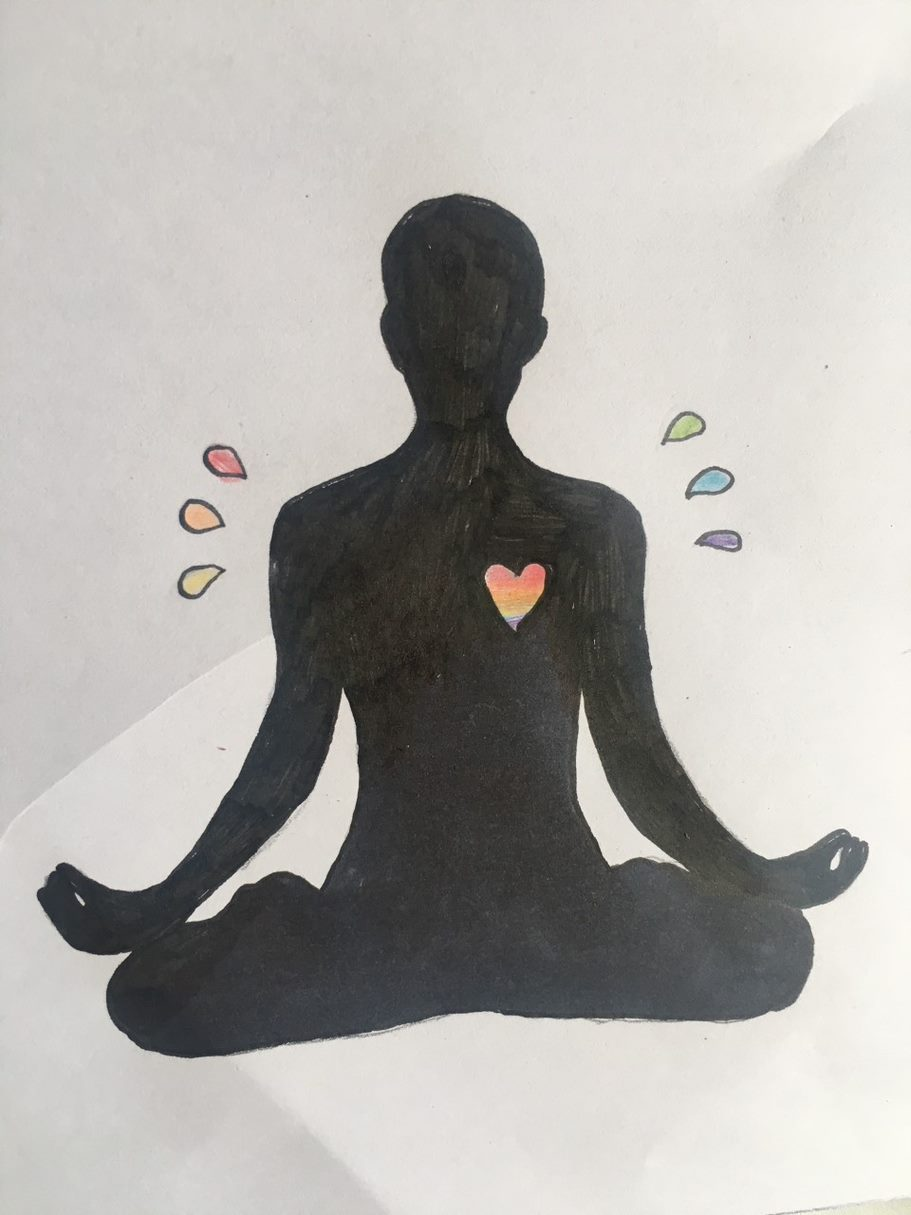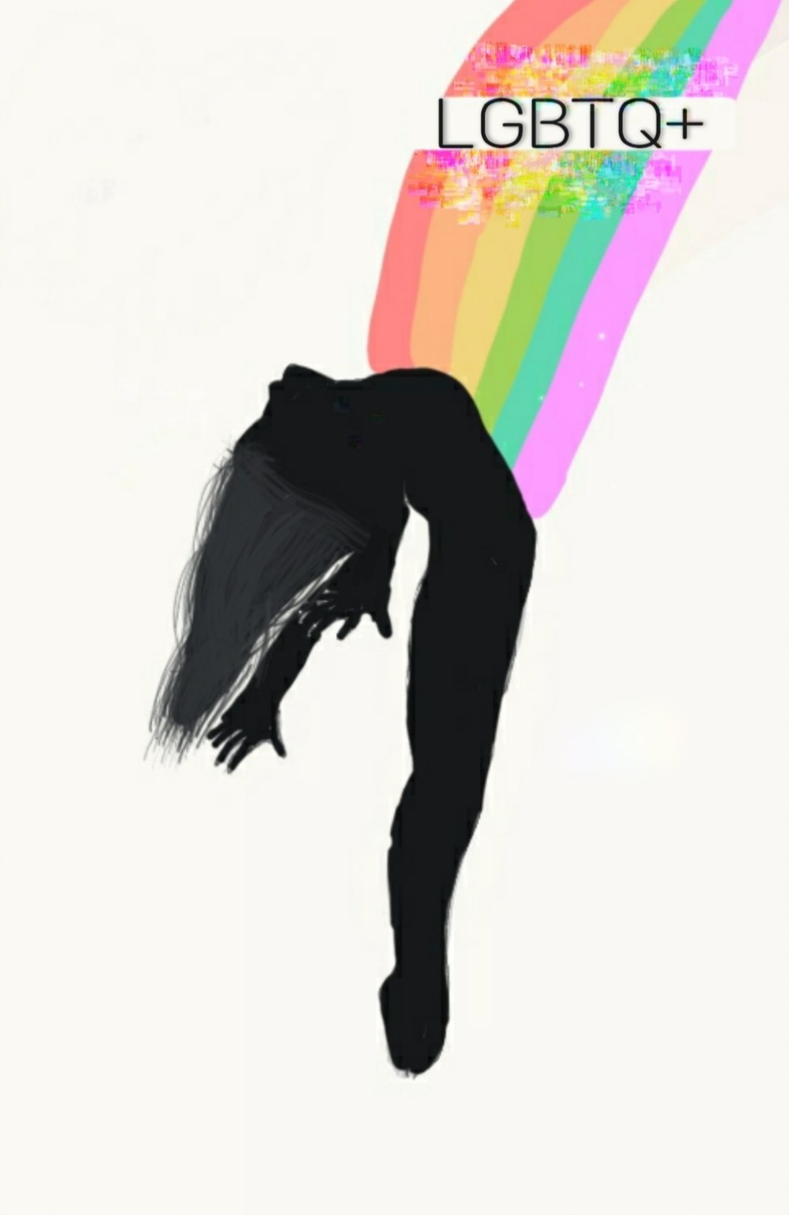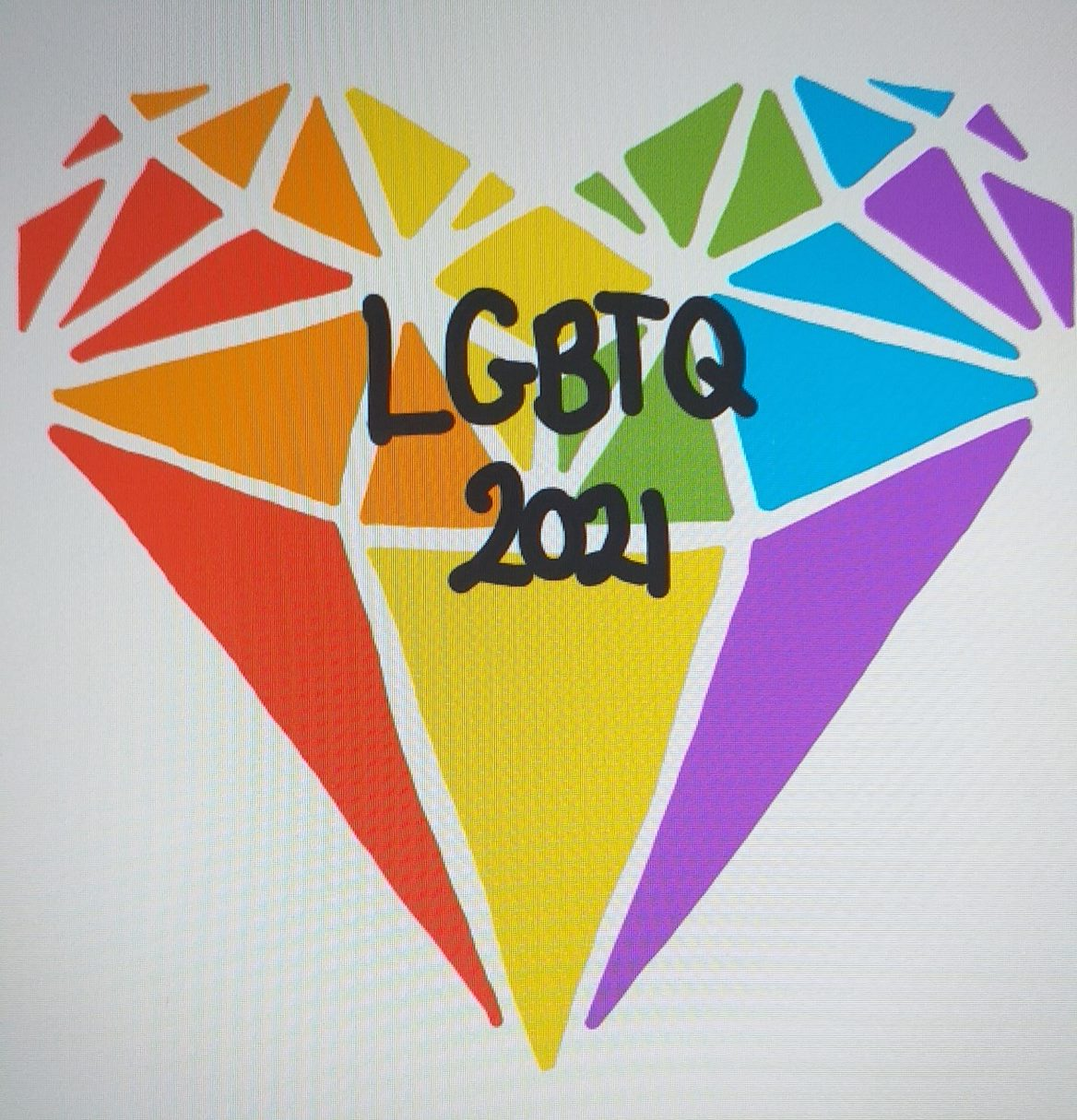 Ms Desbenoit
Diversity Co-ordinator
---
As part of this year's LGBT History Month's celebrations, students have been inspired by this year's theme which is Body, Mind, Spirit. Here is some more fabulous work from the English and MFL Faculties!
To celebrate LGBTQ+ month in the English Department, students in 9C wrote their own entries for an updated edition of 'Good Night Stories for Rebel Girls,' this time featuring their own selection LGBTQ+ icons! Students chose an LGBTQ+ icon, researched their achievements, and wrote their own entry in the style of 'Good Night Stories for Rebel Girls.' We hope you enjoy this selection of LGBTQ+ role models: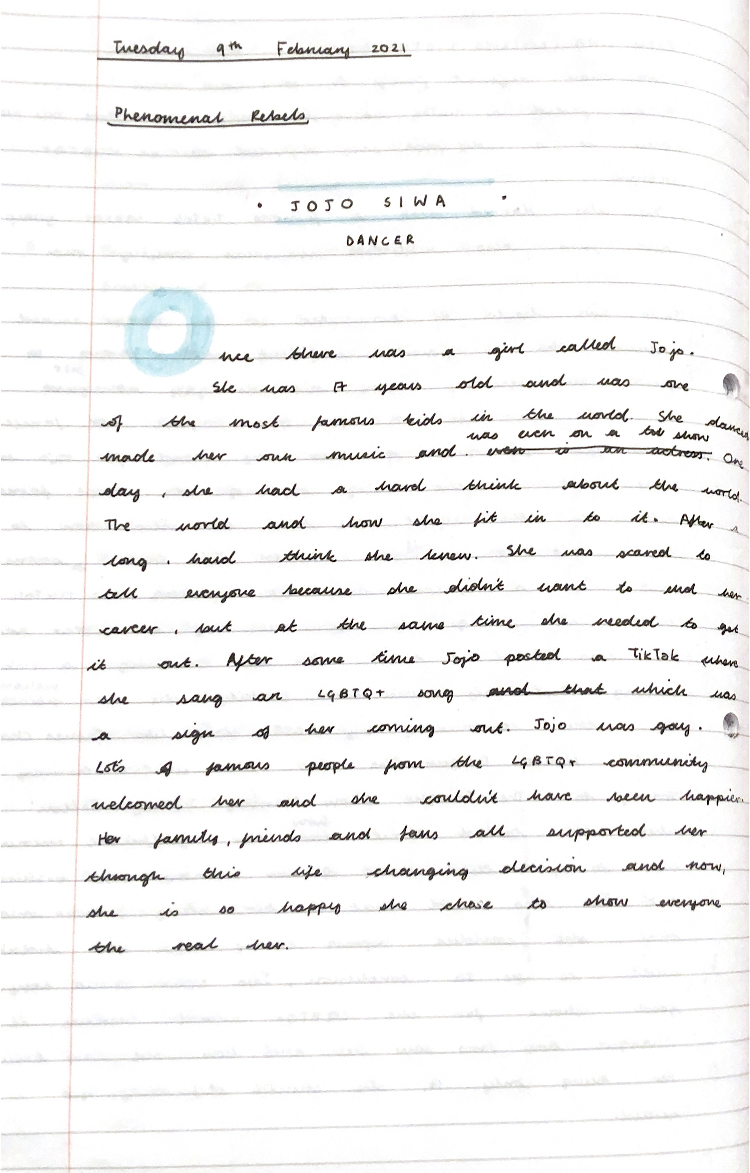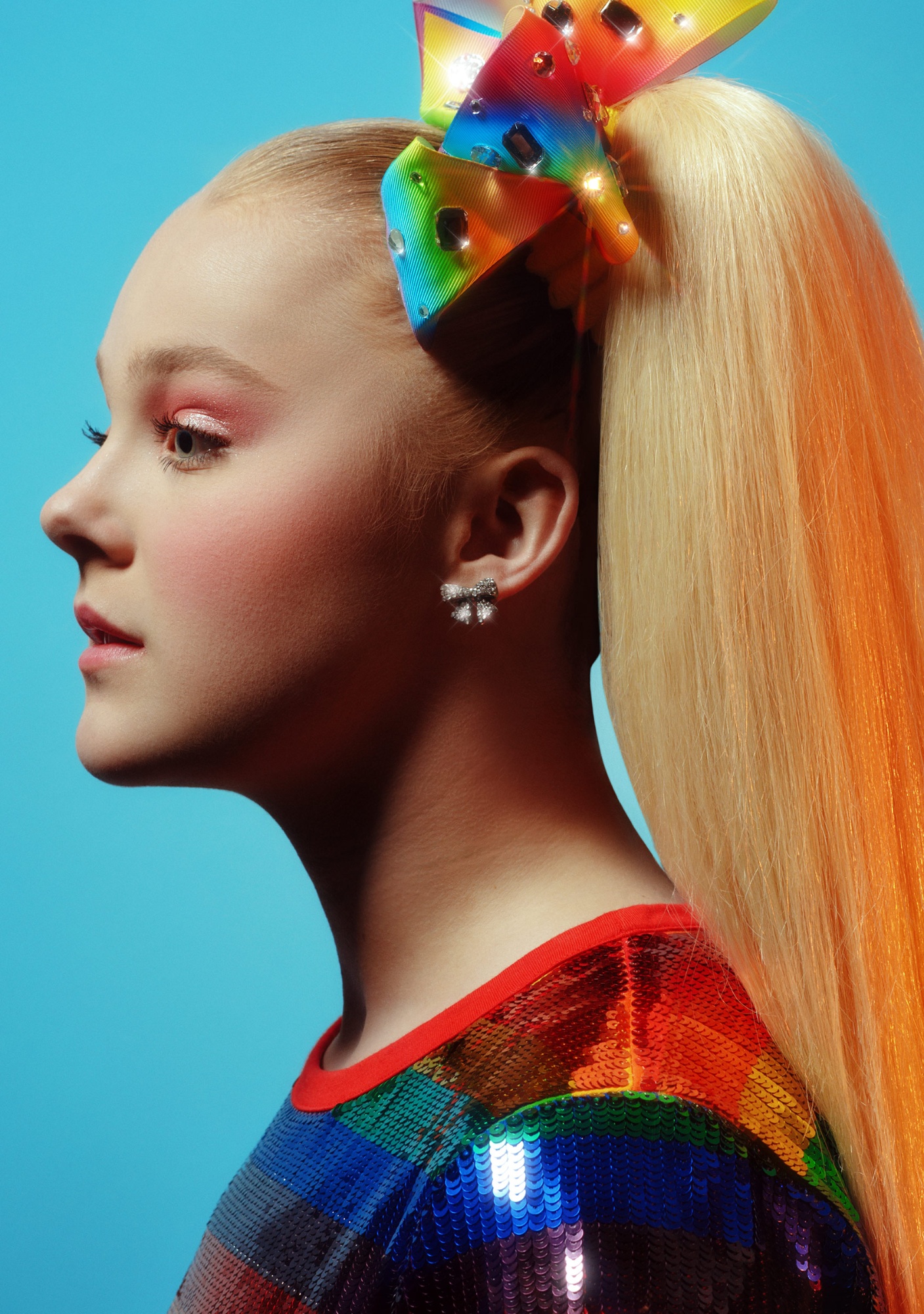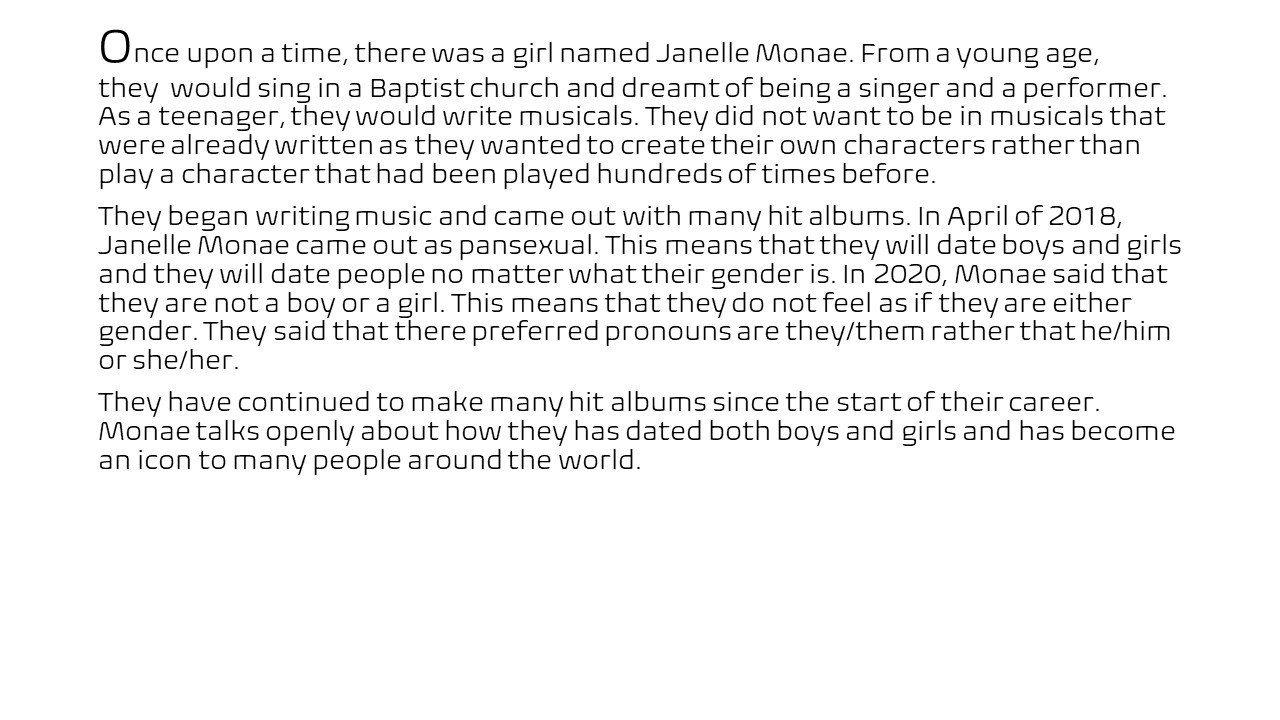 Jannelle Monae by Kitty (9C)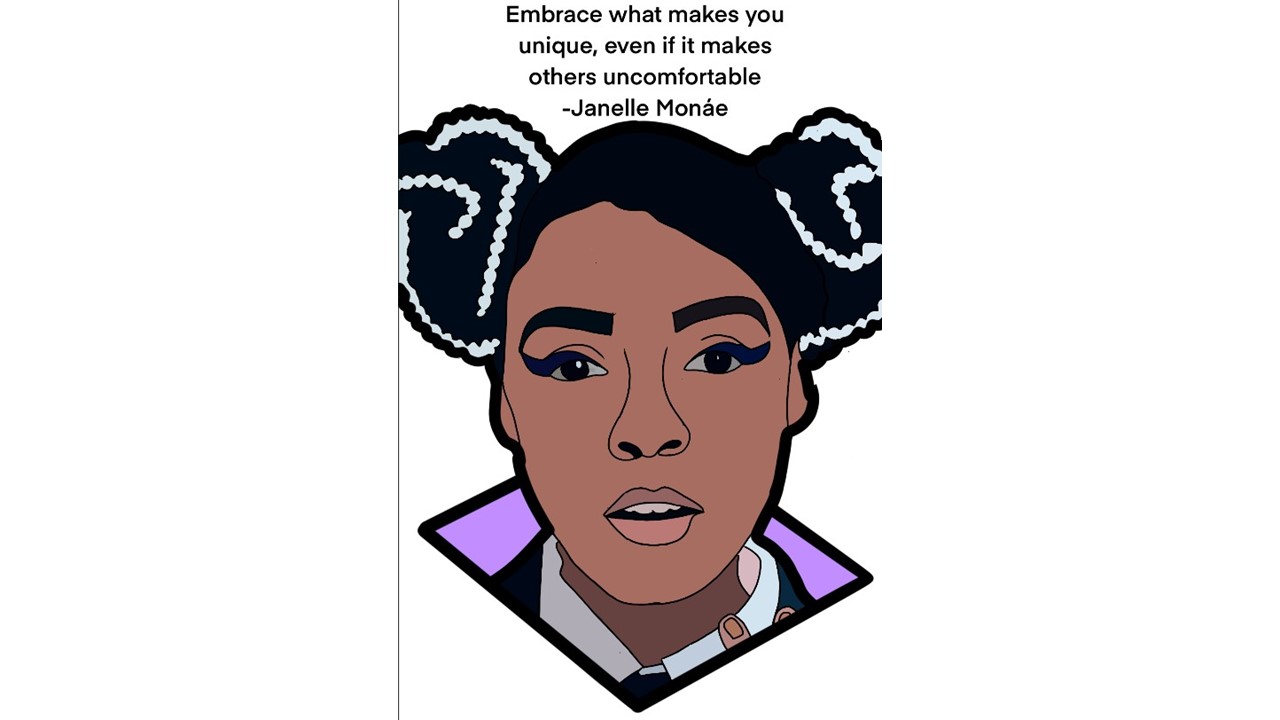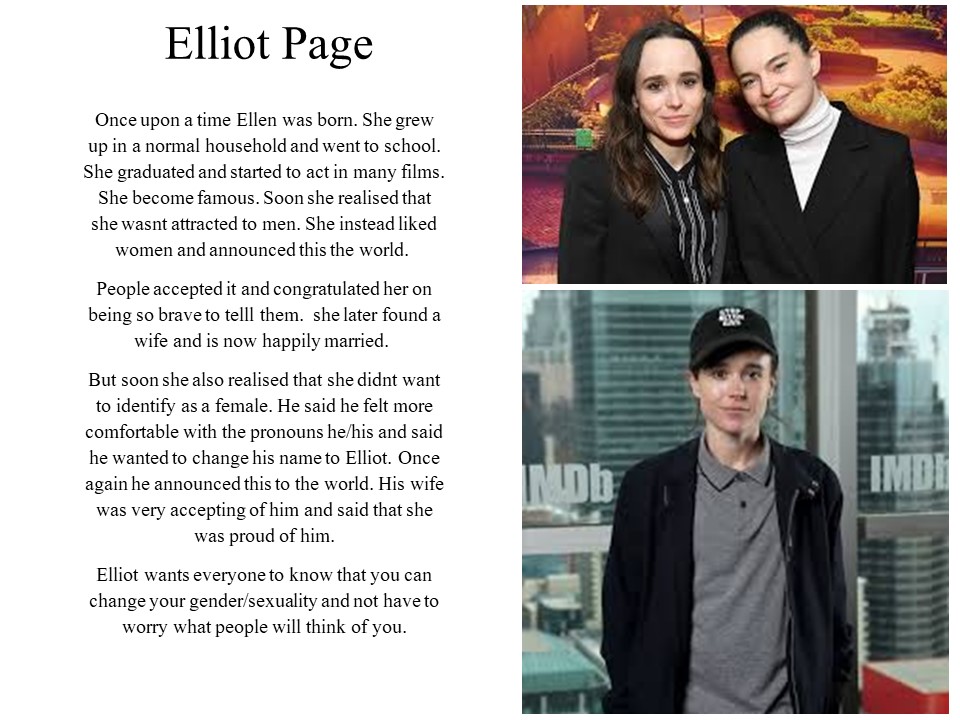 ---
In MFL, students explored the theme 'Body, Mind, Spirit' by creating their own rainbow flag using a variety of colourful materials. Students also reflected on the meaning of these colours. Here are some fantastic examples in French and Spanish: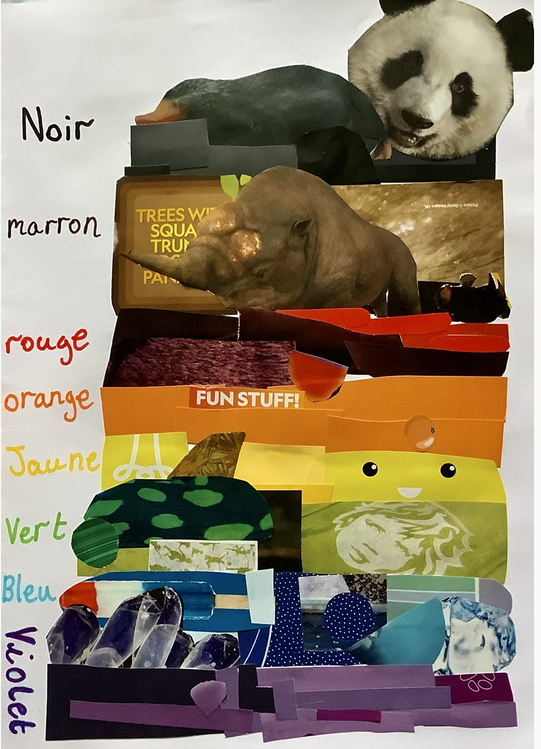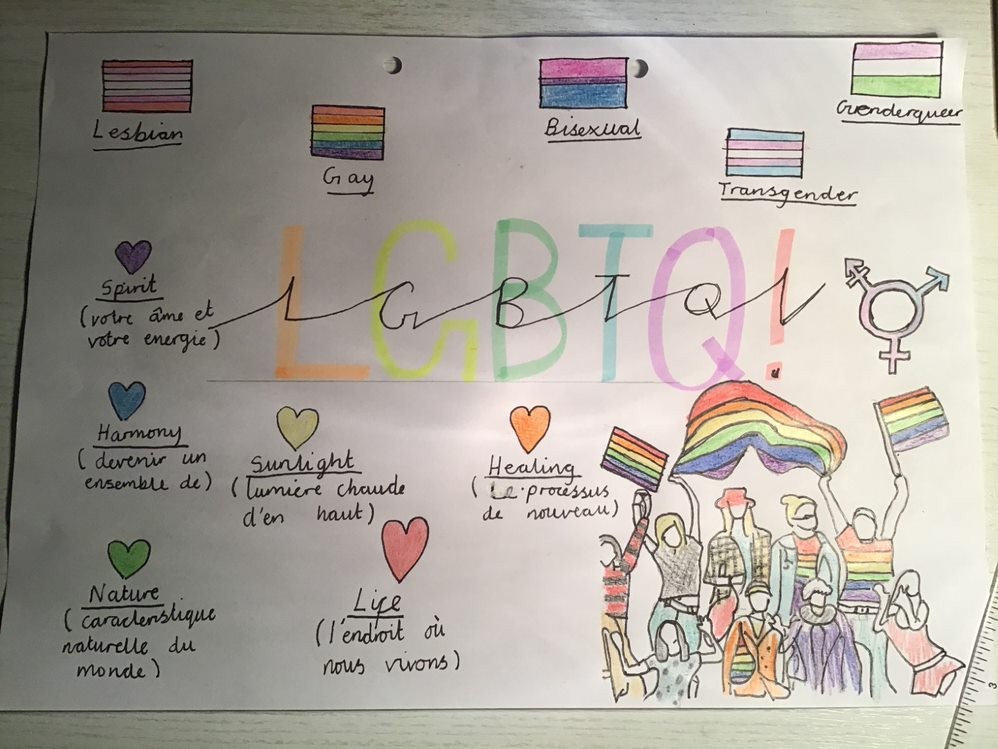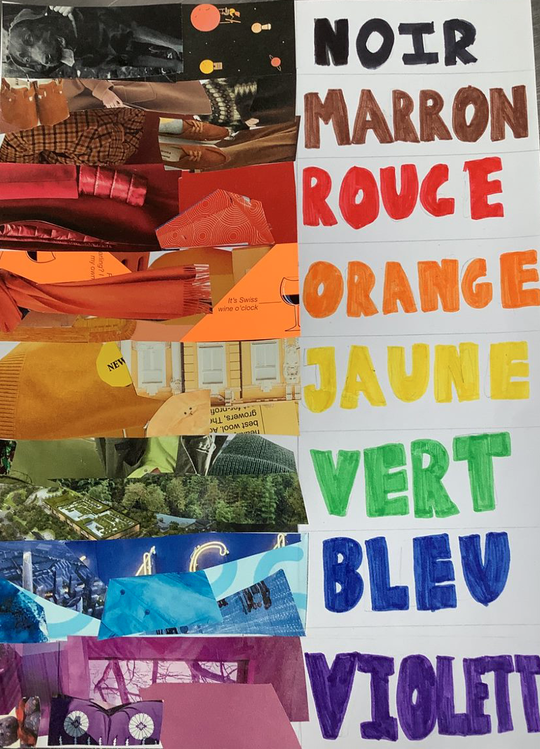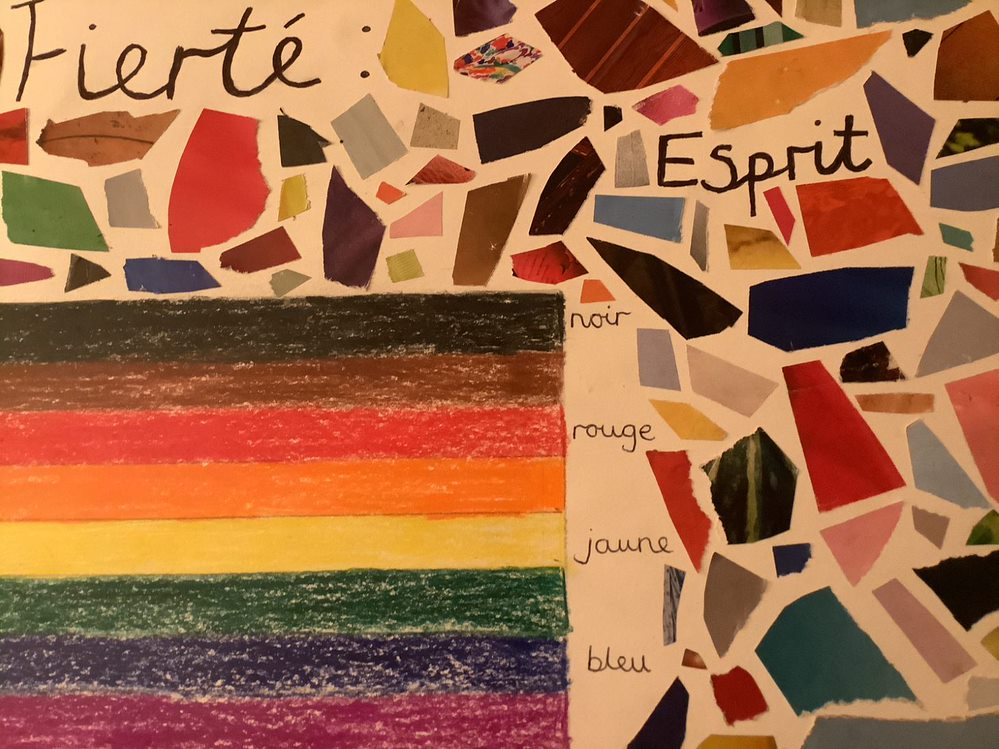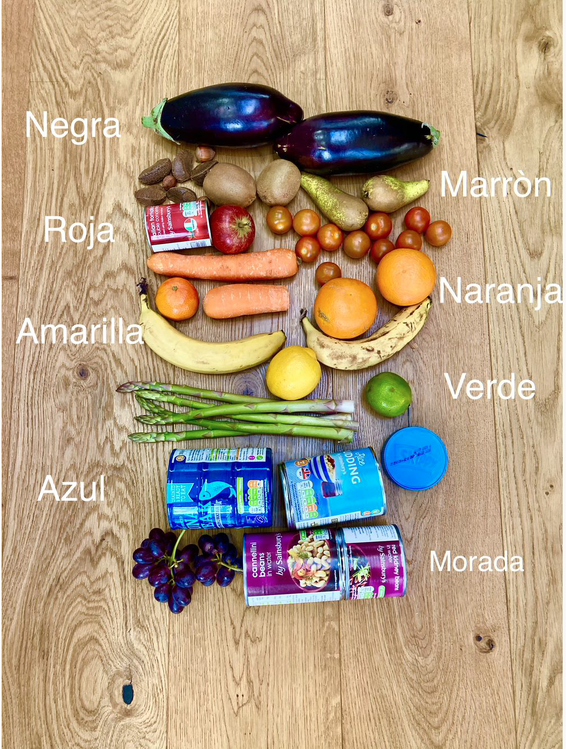 ---
In Year 10 Spanish, we have been studying role models and what better way to celebrate LGBTQ+ History month than to research queer Latinx influences who have made an impact in society.
We first had a look at the works of Pedro Almodóvar, a gay Spanish film director who seeks to portray the real lives of minorities, in particular, women and queer people. We were able to discuss the difficulties that he faced as LGBTQ+ under Spanish dictatorship, how that influenced his work and what this means for the LGBTQ+ community. The girls were then tasked with researching iconic LGBTQ+ creatives and activists, linking their Spanish knowledge with contemporary figures of the movement.
These figures included: Valentina, Ricky Martin, Frida Kahlo, Luisa Moreno, Adriana Parilla, Emma Tenayuca, Rafael de la Fuente, Pabllo Vitar, Kany García amongst many others. The girls produced some amazing research within the time they were given and we are happy to share some of these icons with you! (For those studying Spanish, this would be a great read to practice your understanding).
Señor Lee
MFL Teacher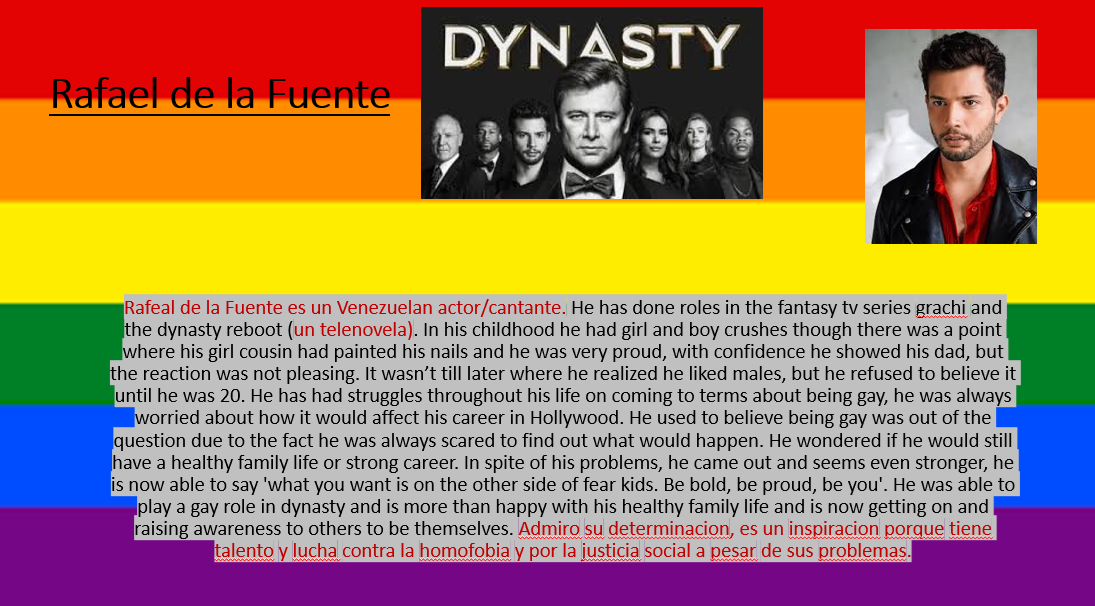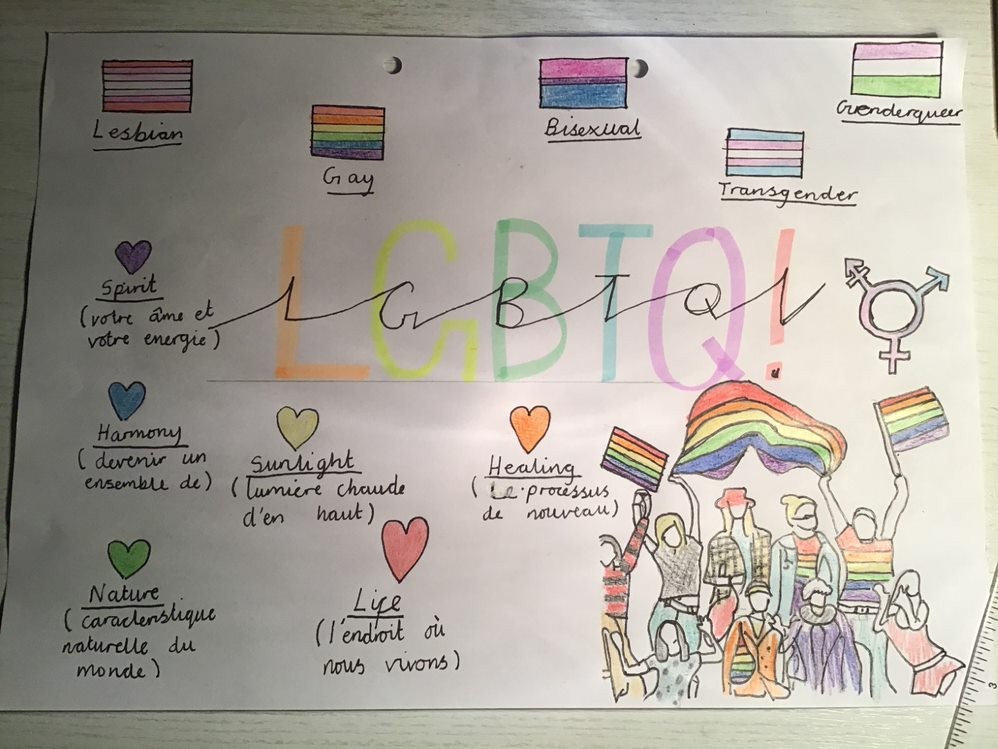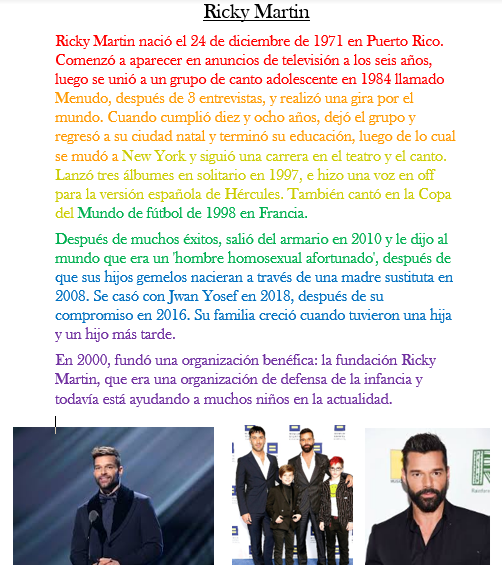 ---
Well done everyone!
Ms Desbenoit
Diversity Co-ordinator