International Women's Day 2021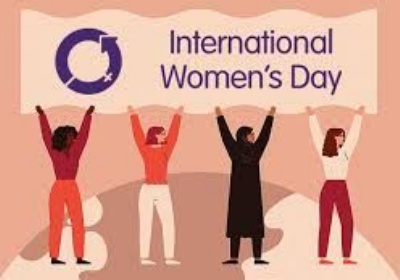 #ChooseToChallenge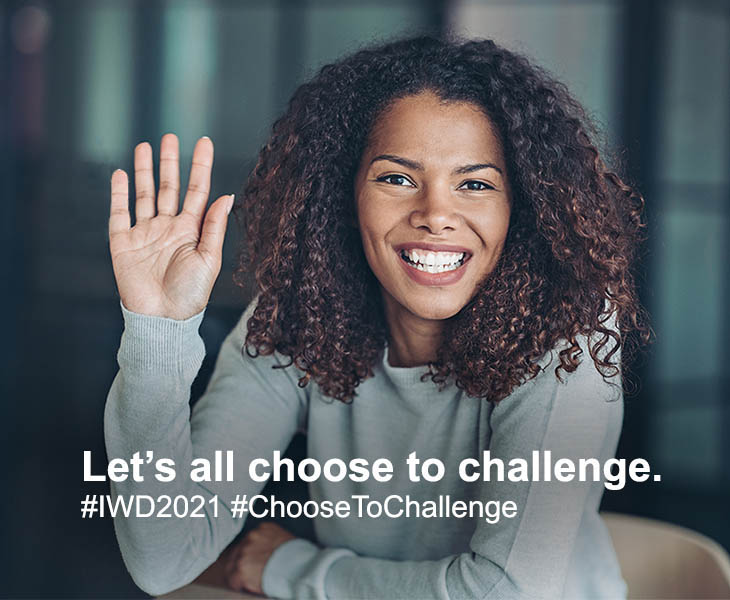 Celebrating International Women's Day at our school is crucial for many reasons.
We want our students to feel confident and empowered in our school to tackle issues such as gender equality, pay discrepancy, objectification of women in society, etc. and to challenge stereotypes and bias.
We want them to have a voice, to express their views and to celebrate women's achievements.
Students are very fond of celebrating IWD and past students when they visit always comment on how our school allowed them to become outspoken and strong.
The International Women's Day 2021 campaign theme is #ChooseToChallenge
A challenged world is an alert world. Individually, we're all responsible for our own thoughts and actions - all day, every day.
We can all choose to challenge and call out gender bias and inequality. We can all choose to seek out and celebrate women's achievements. Collectively, we can all help create an inclusive world.
From challenge comes change, so let's all choose to challenge.
Just because we are in the middle of a pandemic,
it doesn't mean we need to stop challenging!
Our school celebrated with many creative activities for our students to learn, reflect and challenge!
The ADT Faculty organised an IWD logo competition.
Here are the 3 IWD logo winners! They are FAB! Thank you so much to the ADT Faculty for organising the competition.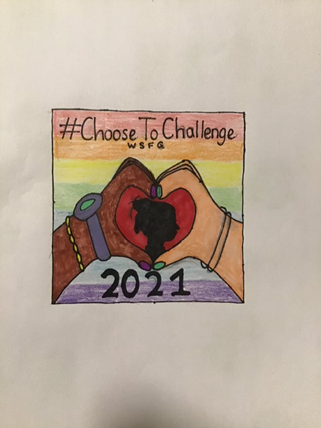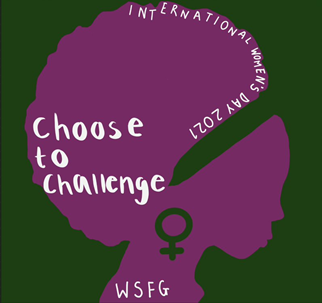 Tanisha 7S
Well done to everyone who put so much thought and effort into creating a logo to help us celebrate International Women's Day. This is such an important event for us, so it was great to look through the work you did and see how passionate you are about this celebration.
Mr Streader, Head of ADT Faculty
Ms Winter organised a Guess the Teacher's Baby Picture quiz for students.
Ms Kelly organised a Tree planting ceremony on 5th March to commemorate NHS Women's workers during the pandemic. There are also displays / posters outside the school of ex-pupils who are working for the NHS. See separate news article for more details and pictures of this.
Many thanks for your support as always.
Ms Desbenoit
Diversity Coordinator