Pi Day Recitation Competitions 2021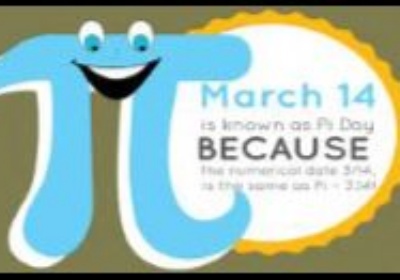 Students excel at memorising Pi
Pi Recitation Competitions 2021
Several classes practised their memory techniques in the week after Pi day.
This happened in maths lessons as well as in Spanish.
Strategies that students used included:
Imagining the digits coming out of a hole
Colour coding the digits
Learning a few extra digits/day
Listening to the Pi Day Song on a loop while going to sleep
Working with a student coach
Congratulations to the following students who performed particularly well by reciting pi from memory to the number of decimal places shown:
Year 7
Issy 7H- 53
Alizah 7F - 61
Edie 7F - 65
Nadia 7F - 71
Alicja 7H- 75
Elaaya 7H -79
Rodo 7G - 120
Arusha 7G - 155
Year 8
Imogen 8W - 67
Kacey 8S - 70
Malina 8C -90
Zara 8H- 100
Eliza 8W -104
Alexia 8H -124
The students were rewarded with golden certificates, pi badges and pencils.
The Maths Faculty