"Dress up as an Inspirational Woman"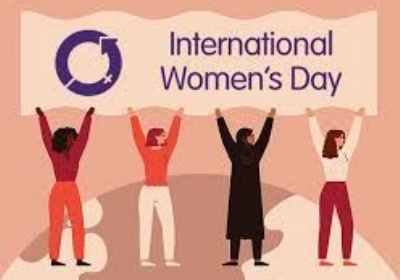 Taylor Swift inspires Year 7 student
As part of our IWD celebrations, students were asked in their well-being / screen free days to 'Dress Up as an Inspirational Woman'. Here is Edith's entry - her costume and make up are spot on! She is clearly inspired by Taylor Swift and what she has achieved. Bravo!
There are many reasons why I chose Taylor Swift. First of all, she is a feisty, kind, generous, funny, amazing young woman. She has won 10 Grammys in her ongoing career, and there will probably be more to come! With Our Song", she became the youngest person to single-handedly write and sing a number-one song on the chart. Not only that, but she stands up for what she believes is right - things like the U.S election, and, most importantly, the LGBTQ+ Community.

Her music video, You Need To Calm Down (the link is here if you want to watch the video - https://youtu.be/Dkk9gvTmCXY),. It features people of different races, different ethics, different sexualities, different personalities, different dreams, all coming together as one. There were drag queens, gay marriages. She even started a petition on Change.org in order to spread the belief that everyone is equal, everyone deserves rights, everyone deserves love.

She also stood up against haters - most famously, Kanye West. He interrupted her at her VMA speech (literally grabbed her microphone), and said that he believed Taylor didn't deserve to win, Beyonce did. West also wrote a song heavily insulting Taylor Swift, and at one of his concerts he got his audience to chant incredibly mean comments about her. Despite all that, Taylor has not returned the unkindness to West. In fact, she has a picture of him interrupting her at the VMAs with the quote 'Life is full of interruptions'.

She is incredibly close to her family, especially her mother, Andrea Swift, who was diagnosed with cancer in 2015, and since then has had a tumour in her brain. Taylor wrote a song for her called 'Soon You'll get Better' for her. Speaking of songs, she has also written numerous (unreleased) songs for ill children at hospitals she has visited. She is truly a wonderful, inspirational woman."
Ms Desbenoit
Diversity Co-ordinator