Yoga & Relaxation classes for Parents/Carers and staff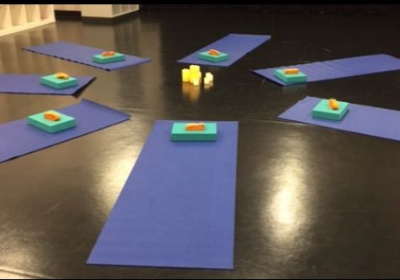 First 6 weeks free!
Our weekly Yoga and Relaxation classes for Parents, Carers and Staff begin on Thursday 14th September.
Sessions are suitable for complete beginners and take place at WSFG from 4 – 5pm.
Some of the many benefits of yoga include:
Managing stress through breathing, meditation and movement
Increasing confidence and positive self-image
Physical fitness
Improved sleep
Ms Wilkinson, who is certified by Yoga Alliance UK, said: 'Yoga is a wonderful way to escape the pressures of busy modern life. For an hour each week we take time out to stretch out and simply to relax. One attendee even called our sessions her 'weekly sanity spot'!
'Sessions are very inclusive – everyone is welcome, regardless of experience or fitness level. It's a small, friendly beginner level class, and a pleasure to teach. Of course, I am also delighted the students have reported very real benefits since they began practising.'
Testimonials include:

'I feel energised after class and I positively bounce home'

'I feel that my posture is better and I'm more aware of how I walk and move generally'

'The gentle stretches and relaxation were a treat after a stressful day!'