Puppetry with the Old Vic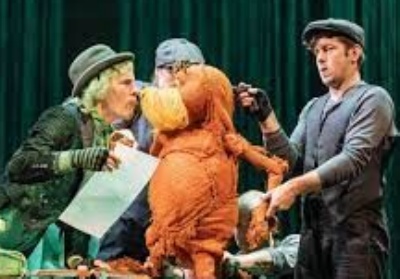 Year 10 enjoy workshops
Year 10 Drama students recently participated in puppetry workshops led by drama facilitators from the Old Vic Theatre.
Students got to create their own puppets from newspaper and were able to bring them to life using movement and text from their recently viewed production of The Lorax.
Students had a wonderful time in what was an engaging, accessible and thoroughly enjoyable workshop. Students were so proud of their creations that, rather than putting them in the recycling bin, many chose to take the puppets home!
Ms Wallace
PA Faculty