Year 7 Stories and Supper Workshop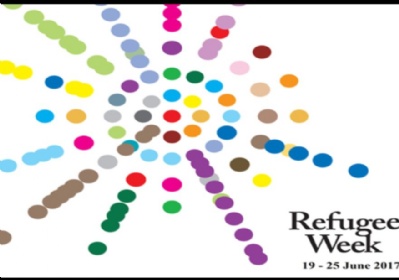 Creative Writing for Refugee Week
Refugee Week is celebrated across the UK every June. This year for the first time, 16 students from Year 7 took part in this creative writing workshop, led by the Stories and Supper team, which looked at the first- hand experiences of refugees and asylum seekers in this country.
The students were amazing and demonstrated an understanding of what we all share; the desire to be loved, feel secure and be happy.
As well as reading and listening to a variety of poems written by refugees, the students wrote their own poems about where they come from and what senses they link to home. The writing that they produced is beyond what we could have imagined from Year 7. Below is a sample.
We are pleased to present a collection of all 17 poems written by our Year 7 students
We are so proud of the incredible work our Year 7s have created and want to share their excellent work with the entire school community.
Well done to everyone who took part!
The English Department
I come from ...
The spices being thrown into the pan
The sweet smell of Guyanese chow mein
The spicy sauce coated on jerk chicken

Just the way I like it.

I come from ...
The smell of food being cooked
The scent of cake rising in the oven
The unpleasant smell of toilets and animal dung

I come from ...
A happy home
The sound of loud conversations
My Grandma having arguments in Igbo

Just the way I like it.

I come from ...
The sound of my Grandma's voice
The pride of my chief ancestors
The love in my parents' voices

I come from ...
Nigeria, Jamaica and Guyana

Olivia-Joy 7G