National Theatre Connections Festival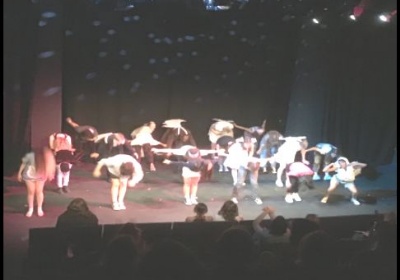 Year 10 students at the Soho Theatre
Last September, I signed us up for the National Theatre Connections Festival, an annual event in which hundreds of schools and youth theatres across the country work on new plays, specially written for young performers. Having come out of the first lockdown, I was keen to provide the kind of enrichment opportunity we usually give our students, even though we were aware that there was a chance the festival might have to be cancelled. We embarked upon our Connections experience in the spirit of optimism and created a company comprising Year 10 Drama GCSE students. Some chose to perform, others were involved in costume design, lighting, sound and stage management. No sooner had the play been cast when another lockdown was imposed.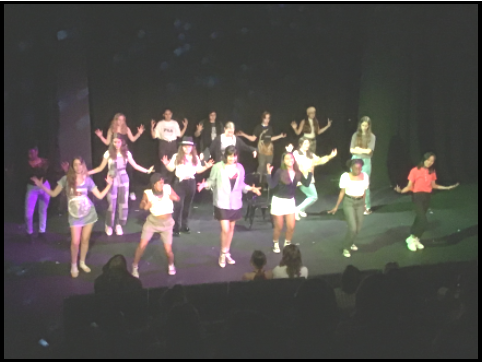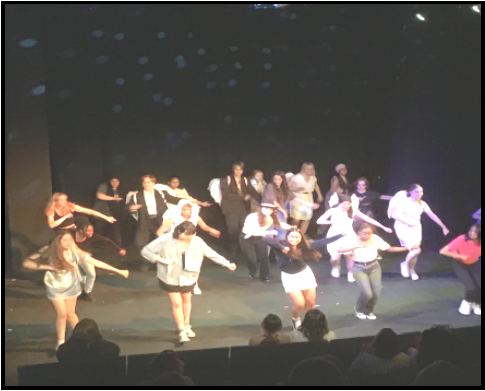 I am proud to say that we persevered with our production. Even though our rehearsal time was drastically curtailed, the students showed great resilience and energy and we squeezed in rehearsals whenever we could, in spite of the various other commitments and challenges we all have been dealing with at this time. We were the only company of the six originally scheduled to perform at Soho to make it there!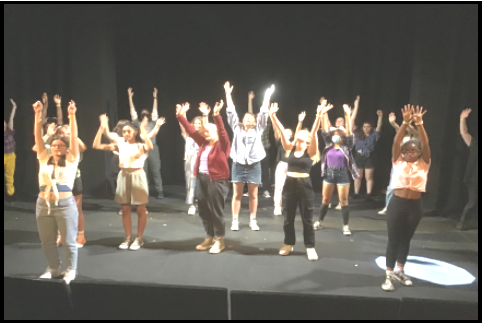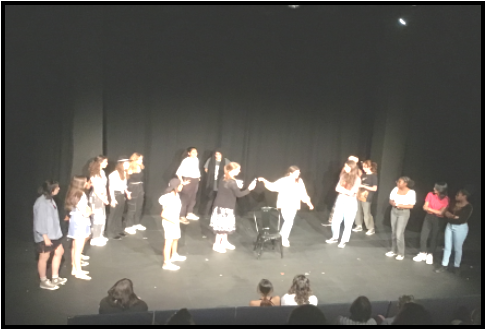 On Wednesday we performed our show at the Soho Theatre. The play was a comedy called The Marxist in Heaven and the students rose to the occasion, bringing out the humour of the piece and communicating the joy of live theatre. Ms Warren, Ms Wallace and I had a great day with the students and all felt very proud of them.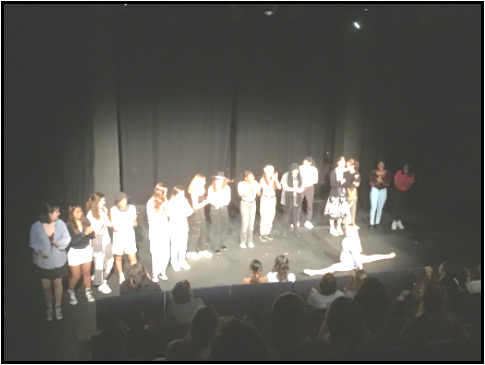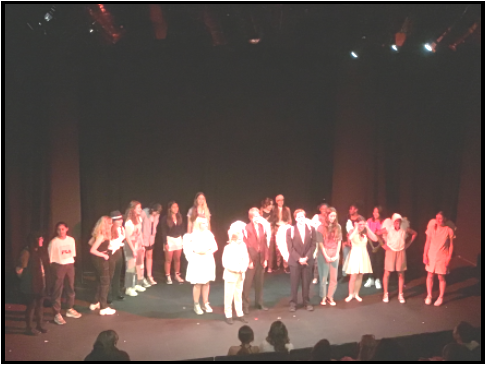 The dance was the highlight of the show. These sequences were brilliantly choreographed by the wonderful Frances in 10C, who also taught them to the company with great skill and patience. She was incredibly committed, attending every rehearsal and she performed in the show as dance captain. A star is born! Even more than the final performance itself, I have been very proud of the way the students have worked on this project. It has been a really happy and positive experience for all of us in this most challenging of years.
Ms Cornford
Head of Drama