Parent Guide to Instagram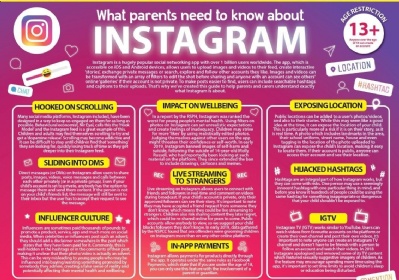 Instagram is a social media app used to share photos, videos, and messages. With features like Stories, Feed, Live, Instagram TV, and messaging, teens use Instagram to celebrate big milestones, share everyday moments, keep in touch with friends and family, follow their favorite celebrities, and build communities of support and meet others who share their passions and interests. Content posted can be amplified through the use of hashtags meaning masses can be reached in a matter of minutes.
The minimum age requirement to use the service is 13 years old. For keen 'instagramers' the app provides a channel to share their photography skills and daily life events.
It's important for your teen to join using their correct birth date because Instagram has special safeguards for minors. For example, Instagram won't recommend public accounts of minors to adults, and adults can't message minors who don't follow them.