The Pi Recitation Grand Final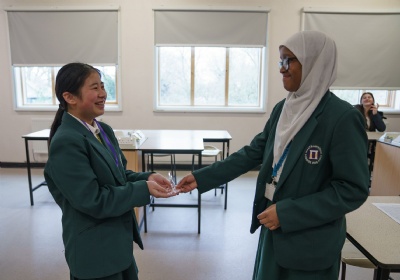 On Wednesday 29th March, we held the grand Pi Recitation Final.
The winner from each Year 7 Maths Class competed against each other to secure an overall Year 7 Champion.
Congratulations to all participants and especially to the winner, Sumehra R who correctly recited pi to 143 decimal places.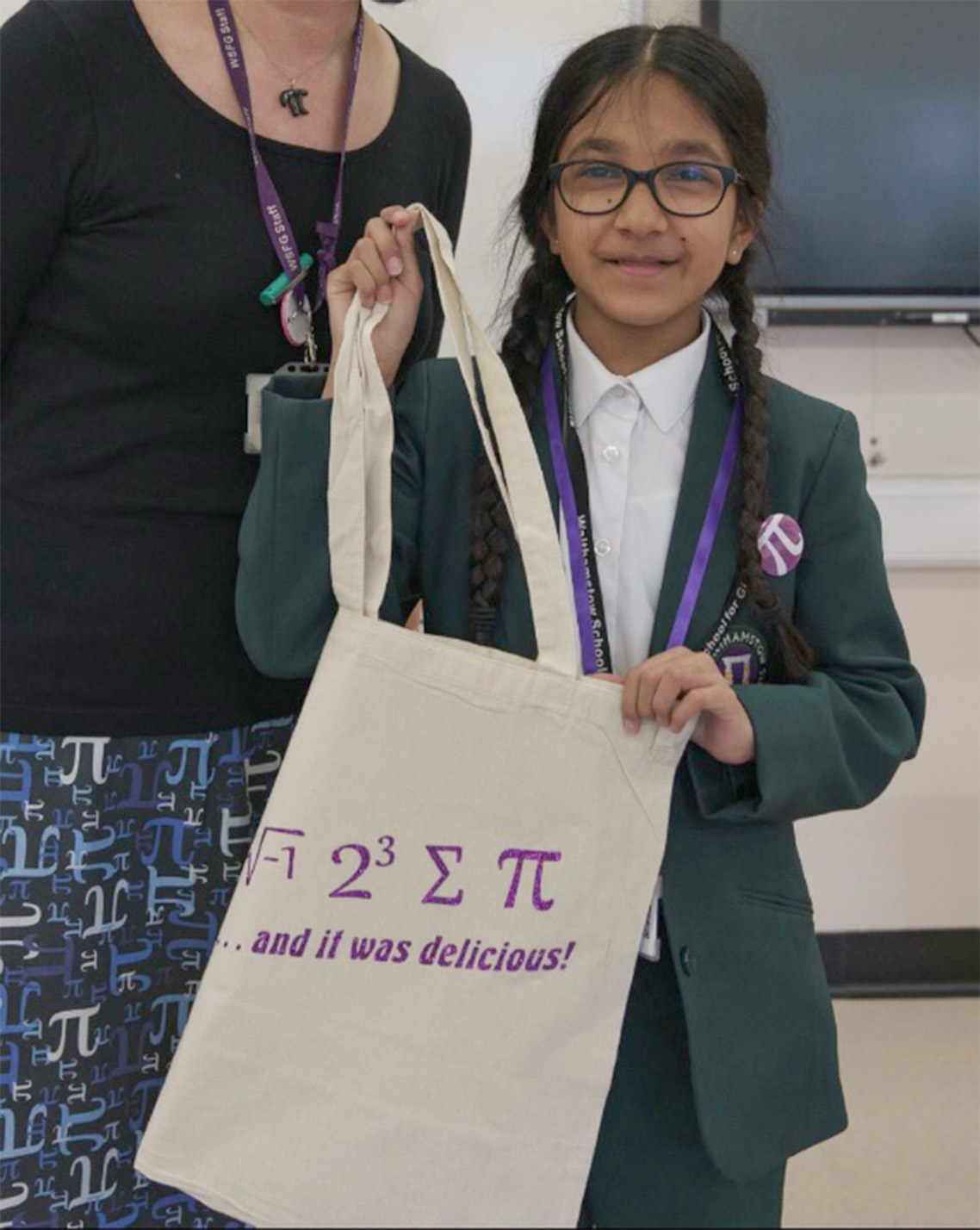 Yong Xin C in Year 9 then had a go at beating the WSFG Pi Recitation record. Until today, this has been held by Iqra A who achieved 552 decimal places back in 2019.
Yong Xin achieved a phenomenal 725 decimal places and was presented with the trophy by Iqra.
The achievement was verified by our three Year 11 adjudicators (Aleezah, Deya and Matylda), Ms Simpson, Mr Shum and me.
Congratulations to Yong Xin who is now aiming to memorize 1000 dp by Pi Day in 2024!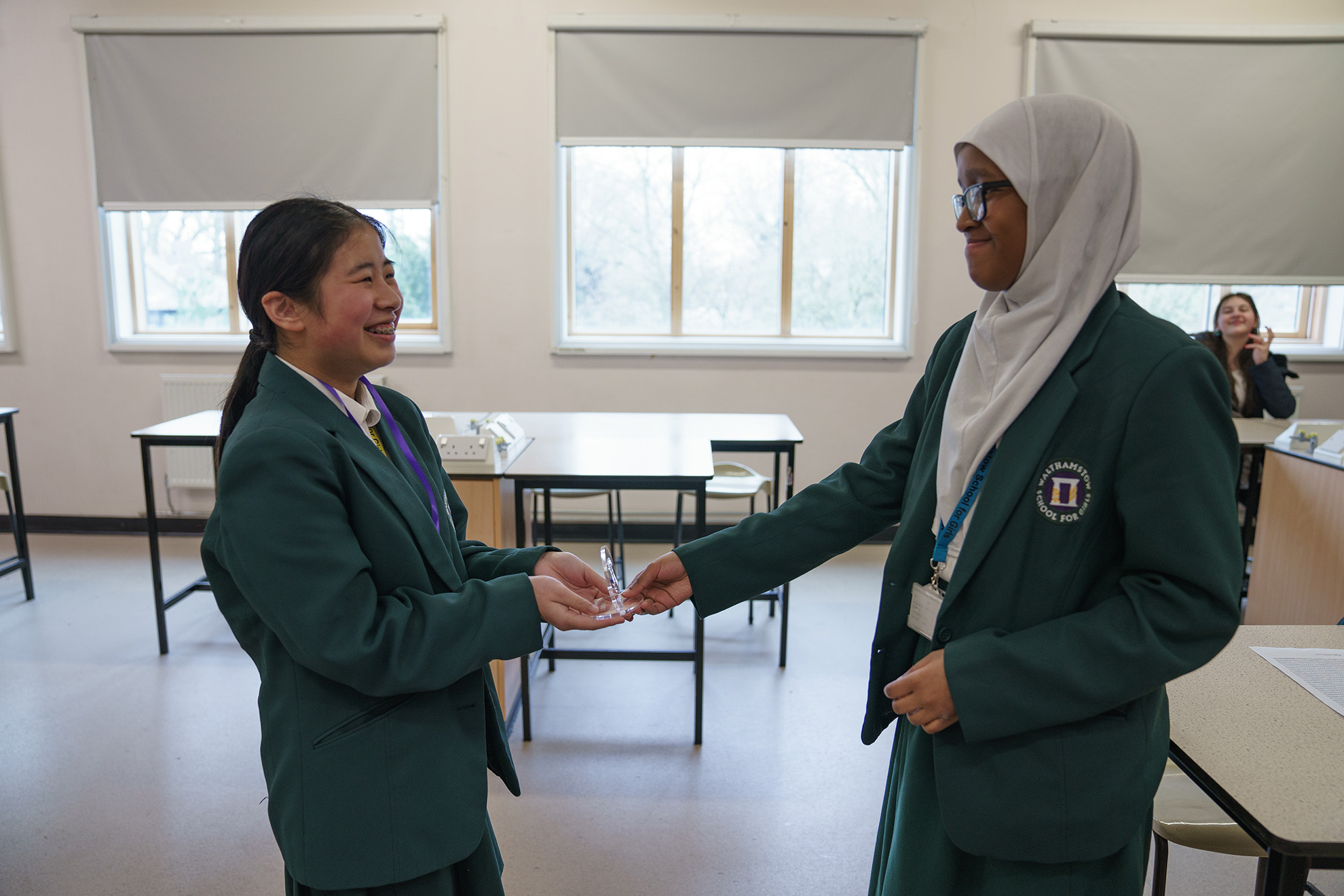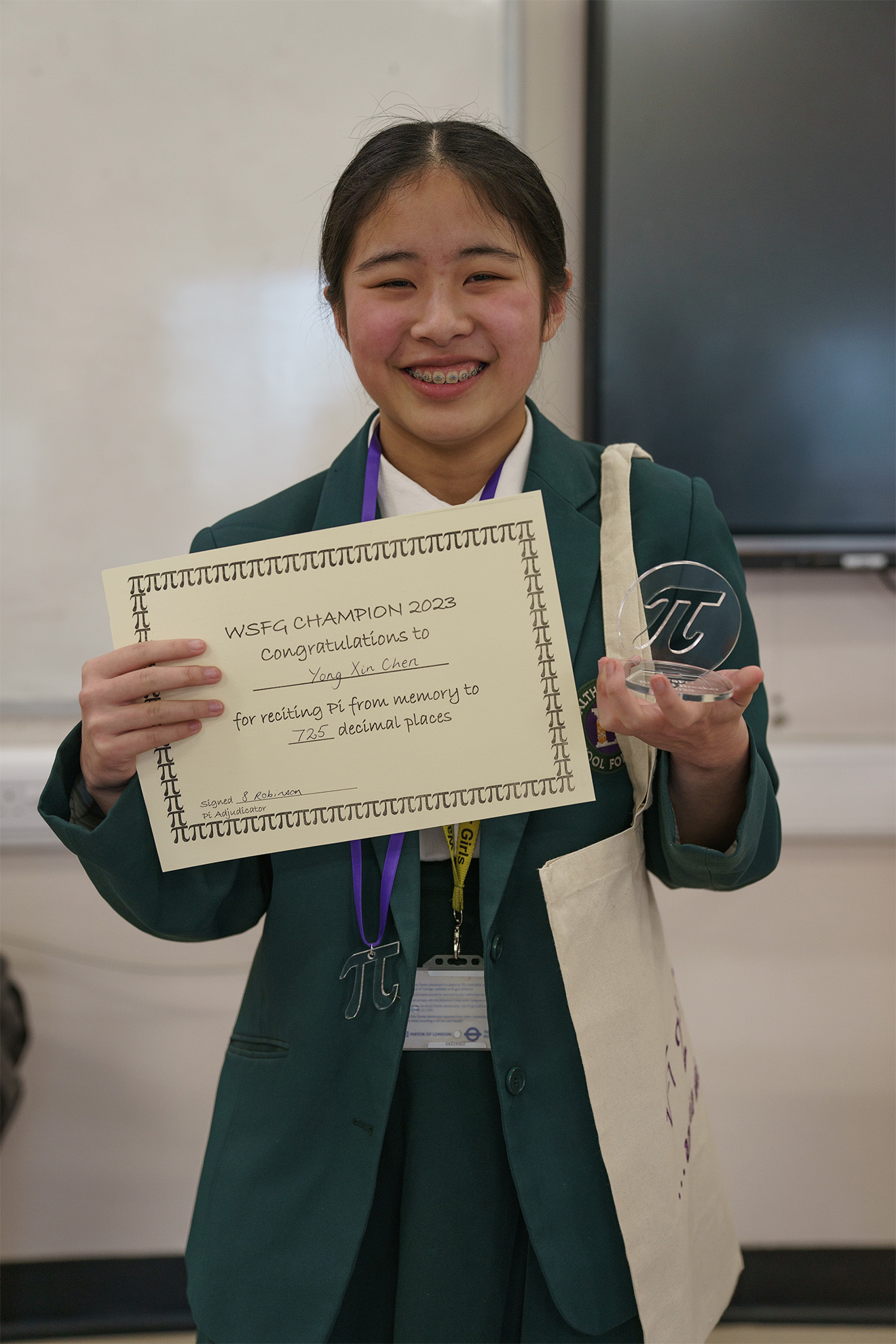 Thank you to Mr Shum for taking photos, Mr Trimithioti for the trophy and Mrs Barham for making the Pi themed bags.
Ms Robinson
Challenge Coordinator