My experience as part of the cast at the Royal Opera House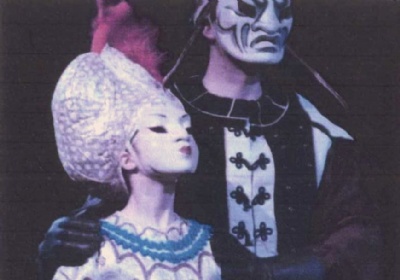 Written by Julia Zucchelli Roig 8G
Turandot is the last opera Puccini wrote before he died in 1924. At the Royal Opera House, we are doing a revival dating from 1984, by the director Andrei Serban, who fused a magpie collection of ritual, fantasy, traditional Chinese opera and Italian commedia dell'arte.
I play one of the principal roles, the Prince of Persia, who is destined to be beheaded due to the cruelty of the princess Turandot.
My experience with Turandot has been fascinating, amazing and very exciting. Meeting all the cast, directors and staff was fun and I enjoyed every second of it!
Whilst rehearsing my scenes I learned new staging and vocal/acting techniques, such as body movement.
Performing at the Royal Opera House in front of 2,556 people wasn't at all frightening, mostly since their faces are all blurry and you only need to focus on what you are doing, not the audience.
In the dressing rooms it was chaotic; I had a quick chance, costumes had to be checked and our hair had to be done in twenty minutes by the wigs department.
My experience working with top class opera singers and musicians was thrilling and I can't wait to do it again!