The Dignity Bag Appeal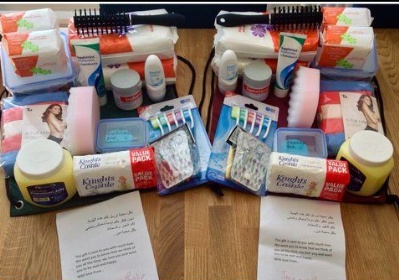 Thank you for your support with this appeal
** Please see update below **
We are supporting the Dignity Bag Appeal – an appeal to provide small bags of sanitary and hygiene items to girls and women affected by the crisis in Syria and Iraq.
http://www.samarasaidappeal.org/dignity-bags/#
Each tutor group will be given a bag with a 'shopping' list, as follows: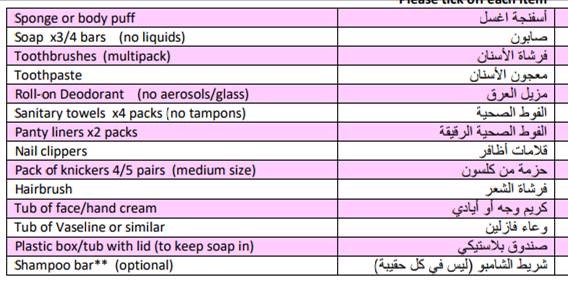 We should be grateful if you could spare any of the items on the list, or add them to your weekly shop, and then send them into school so that we can assemble the bags and donate as many as possible. In addition, of particular shortage in general are sanitary towels, panty liners and knickers.
Your kindness is very much appreciated.
Earlier this week we were able to send off our bags and other donations to the appeal. In the picture you can see Maddy and Anna from 10G with some of our contributions.
A big thank you to Abbey in 11S who suggested our involvement with the project in the first place.
Many thanks
Ms Famiglietti
Year 7 Student Progress Leader