Year 9 French Day Trip to Northern France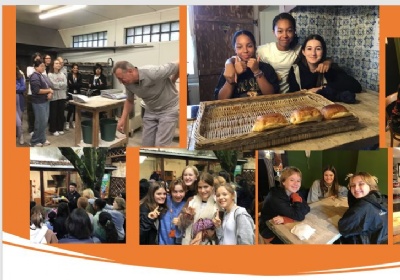 A day trip to Boulogne-Sur-Mer in Northern France
Bonjour! On Friday 22nd September, 60 Year 9 students embarked on an exciting day trip to Boulogne-Sur-Mer in the Nord-Pas-de-Calais region, a 30-minute drive south from the tunnel at Calais. We set off early and travelled taking the shuttle under the Channel. For some students (and staff), it was their first experience of travelling under the sea in the tunnel.
We began our day with the visit of a traditional 'Boulangerie' in Escoeuilles where students learnt to make bread from one of the oldest bakeries in the region - some of the bread still being made 'à l'ancienne' in a very old and deep brick oven. They also tried some delicious pains au chocolat freshly made for them earlier that morning.
Students were then able to explore the old town centre of Boulogne-sur-mer, where they used their language skills to buy souvenirs and snacks.
After lunch, we visited the most well-known chocolate factory in Northern France where students had the opportunity to learn more about the art of chocolate making of the 'Chocolats de Beussent' and were lucky enough to taste the chocolate.
Finally, we spent some time in Cité Europe which is a huge shopping centre, before making our way home late at night. It was a great day, and all students had a fantastic time. During both visits, our group was complimented for their politeness and exemplar behaviour. Well Done! C'était super!
We would also like to express a warm thank you to all staff accompanying the trip as such a trip would not be possible without their help.
À bientôt!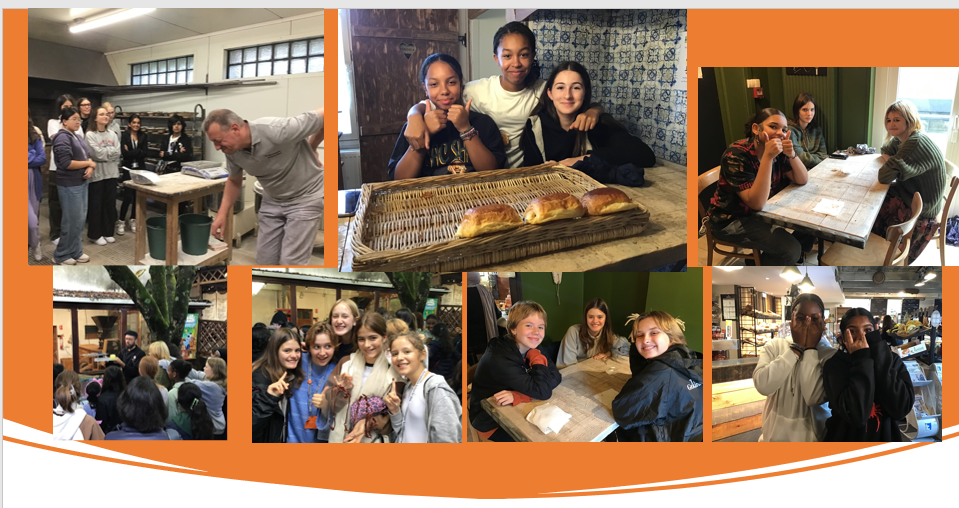 Students feedback:
"As much as I loved every part of the French trip, I adored the French bakery. I've always wanted to see one let alone learn how to make bread. The chocolate factory was a wonderful experience, and the man was so nice and understanding. I also thought the shopping was a great opportunity to practice our French. Overall, I think the whole trip was a great reward where we had to try new things, learn new things, and have fun. I'm very grateful for everybody in the French department who sorted everything out so we could have fun and be safe. Thank you for a lovely trip!"
- Audrey
"Visiting France was a very wonderful experience. During my time there, I was given the opportunity to practice casual conversations in French and learn more about French cuisine and culture. I was fascinated by the architectural style of the town in Boulogne-sur-Mer. The scenery and environment there were one to marvel at and embrace. Overall, my visit
to France was so positive and I'd love to go again if given the chance!"
- Magda
"I really enjoyed the French trip due to the fantastic places we visited! At the bakery, we got to make delicious bread. We also got to see the fun process of how chocolate is made, and we also got to try some. Miam miam!"
- Chlorie