Origami for Mindfulness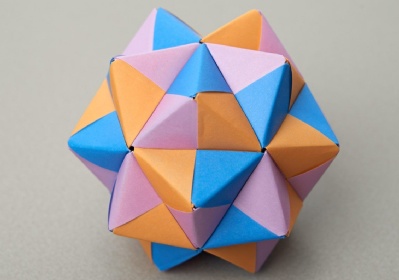 Successful launch of our new club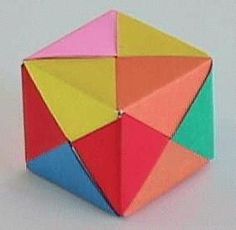 It was great to welcome an enthusiastic group of Year 7 students and two members of staff to this new club. Until the end of the Autumn term, we will be meeting on Week A Mondays in Room F18 12.35-13.10.
All participants made Sonobe cubes and went home to practise and extend their skills by making stellated octahedra and dodecahedra.
Here are just a few of the benefits of doing Origami:
Releases stress – while folding, we can forget any stress we may feel in our daily lives as we become enthralled in the activity
Relaxation effect – Folding relieves tension in the body
Activates the brain - Due to the many nerve endings in our fingers which are connected to the brain, blood flow to the brain is increased, which aids concentration.
Enhances creativity and joy – Making beautiful creations out of paper gives a sense of accomplishment and satisfaction.
Our next session is on Tuesday 3rd October, when we will be making flowers.
Please see me in F03 if you would like to join, and if you want to make what we made last week, all the instructions are here.
Ms Robinson
Challenge Coordinator