BBC School Report News Day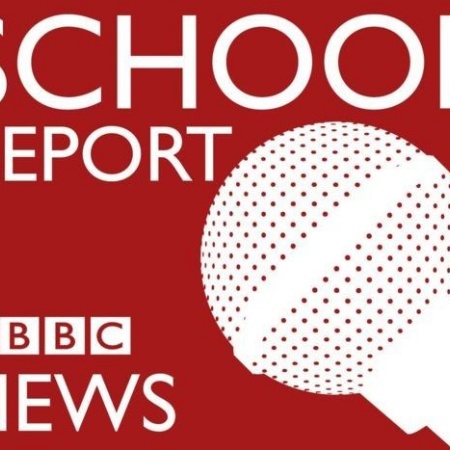 Some of our students made the news for real on 16 March 2017 by taking part in BBC News School Report.
Summary
BBC News School Report gives 11-16 year-old students in the UK the chance to make their own news reports for a real audience.
Using lesson plans and materials from their website, and with support from BBC staff & partners, teachers help students develop their journalistic skills to become School Reporters.
In March, schools take part in the 11th annual News Day, simultaneously creating video, audio and text-based news reports, and publishing them on their school website, to which the BBC aims to link.
The project aims to give young people from across the UK the chance to make their own news to real deadlines and broadcast it to real audiences. School Report helps to fulfil one of the BBC Charter's pledges to "sustain citizenship and civil society":
by engaging young people with news
by bringing their voices and stories to a wider audience
by sharing some of the public service values behind content creation, such as fairness, accuracy, and impartiality since so many young people are content creators and distributors.
Last year more than 1,000 schools across the UK took part in School Report, on the biggest ever School Report News Day.
This year we are also sharing our news features with schools in other countries, as part of our work as an International school, to make links and see their views on current issues. Take a look below at what some of our students produced on the day!