Heritage plaque unveiled on WSFG wall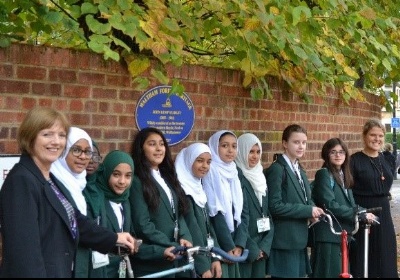 Plaque to commemorate John Kemp Starley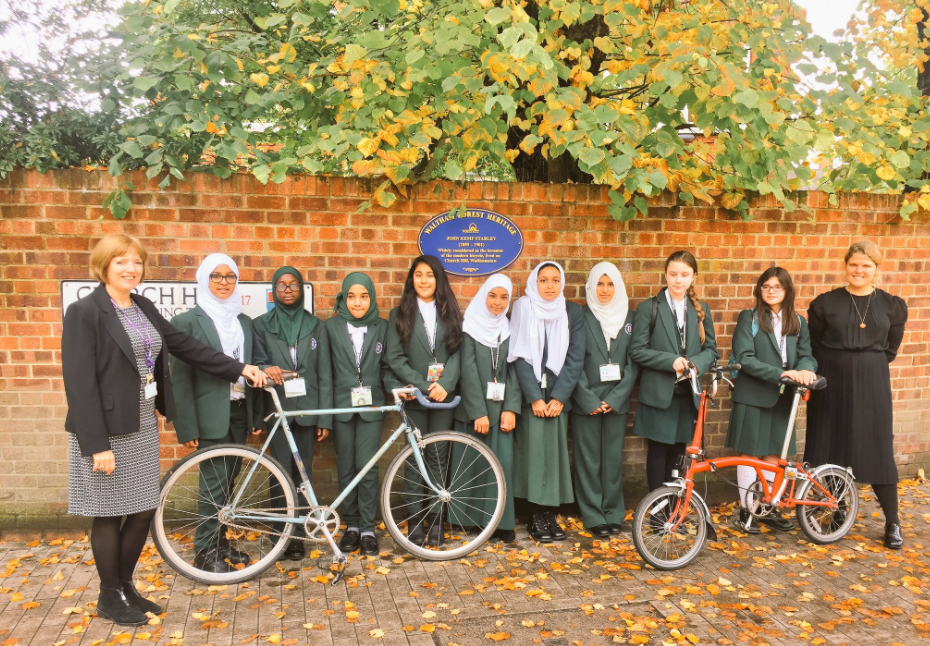 We were recently contacted by Waltham Forest Council on behalf of Councillor Clyde Loakes, Deputy Leader of the Council, with a request to install a Waltham Forest heritage plaque in recognition of John Kemp Starley, inventor of the modern bicycle on the wall outside the school.
John Kemp Starley was born on Church Hill, Walthamstow and there is an exhibition about his life and influence at Vestry House Museum which runs until next February 2018.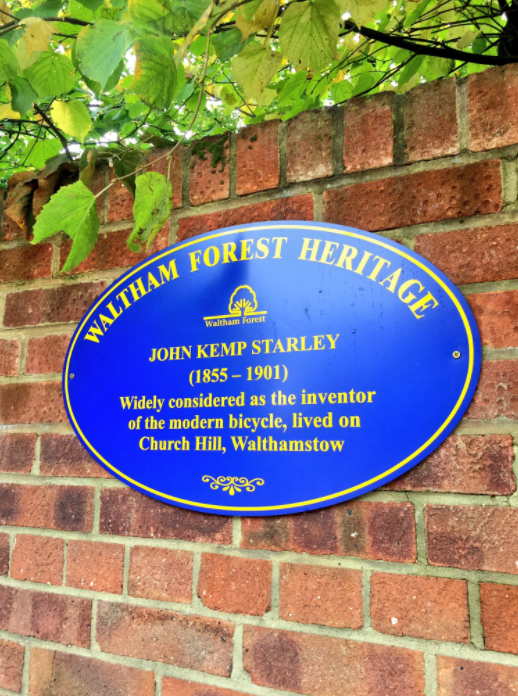 The official unveiling of the plaque took place at noon on Thursday and was attended by Cllr Grace Williams, Portfolio Lead for Children and Young People, and Rosalind Zalicks from the Highways Department at LBWF.
Look out for the plaque next time you walk towards St Mary's church from the school.