Accelerated Reading (AR) Programme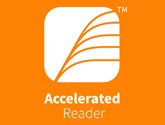 Accelerated Reader is a highly successful customised reading programme, designed to help develop and improve students' literacy levels and to encourage our girls to have a lifelong love of reading, regardless of aptitude and ability.
Walthamstow School for Girls has invested in the Accelerated Reader scheme for students in Years 7 and 8.
Students complete a reading assessment and are given their reading range, which is also known as a ZPD (zone of proximal development). This acts as a guide for students to select books appropriate to their reading level. Students in Years 7 and 8 have an Accelerated Reader lesson every fortnight to support their development of reading and comprehension.
Significant improvement

Accelerated Reader produces "particularly positive effects" according to an independent study by the Education Endowment Foundation (EEF) and Durham University.

"The internet-based programme increased the reading age of pupils by three additional months in just 22 weeks. The effect on low-income pupils was even greater, with their reading age improving by five additional months in the same amount of time."
Students are able to loan books from the school's well-resourced LRC, run by our librarians, Ms Kelly and Mrs Guest. We also encourage students to swap books and loan books from their local library.
It is recommended that students read for a minimum of half an hour everyday – including at the weekends and during school holidays. This is important if students are to continue to develop their literacy levels. There are over 19,000 book titles on the Accelerated Reader programme. Students can look for books on www.arbookfind.co.uk.
Parents can log on to the AR website to see how their child is progressing by clicking on to the home connect icon.
Appropriate challenge

Pupils develop reading skills most effectively when they read appropriately challenging books – difficult enough to keep them engaged but not so difficult that they become frustrated. This is their 'Zone of Proximal Development' (ZPD)
Accelerated Reader Student App
Accelerated Reader quizzes can be taken on computers, laptops, tablets, and through the Accelerated Reader Student App for Apple iOS® devices.
The dedicated online book-searching tool Accelerated Reader BookFinder is publicly available to students, parents, teachers and librarians so they can identify appropriate books that are also of interest.
Positive attitudes

The National Literacy Trust's second independent research report into the reading habits of students using Accelerated Reader was published earlier this year.

"Children and young people who use Accelerated Reader tend to enjoy reading more, do it more often and think more positively about reading than their peers who do not use Accelerated Reader. They are also more likely to see a link between reading and their successes."

Dr Christina Clark, National Literacy Trust
Year 7 & Year 8 Accelerated Reader Lessons in the LRC
Students have a fortnightly AR lesson where we monitor their independent reading and support their literacy levels. They take a test four times during the year and are encouraged to take a quiz after reading a book. Results are used to look at their understanding of the book and to suggest further reading.
A parent's guide to Renaissance Accelerated Reader 360 can be found here.