Book Reviews
Writing a book review on the LRC system.
You log in using your login number and password, then type Wal and scroll down to our school name. Here is the link;
Mrs Kelly, LRC
To write a review, Search either by title or author and this screen will appear.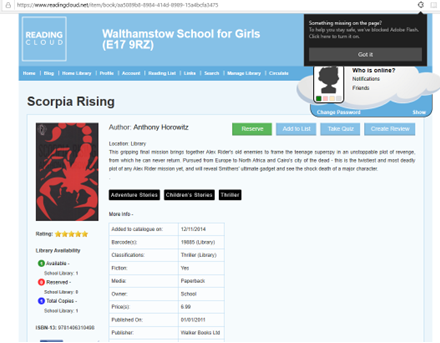 Then select Create Review.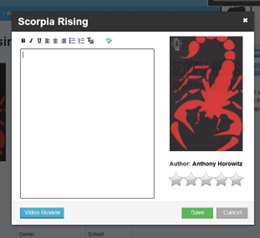 Book Review Reading Cloud
Want to find your next book to read?
If you are not sure which book you want to read next, you can log on to readingcloud.net (your login would have been emailed to you). Under Star Review there is a link to Latest Reviews and you will find the latest list of book reviews. You can then also add your own review to the list too.
Ms Kelly, LRC.