Free School Meals
What are Free Schools Meals?
Free School Meals is a government incentive whereby parents may make an application if they meet the current criteria which are:
Income Support
Income-based Jobseeker's Allowance
Income-related Employment and Support Allowance
Support under Part VI of the Immigration and Asylum Act 1999
The guaranteed element of Pension Credit
Child Tax Credit (provided you're not also entitled to Working Tax Credit and have an annual gross income of no more than £16,190)
Working Tax Credit run-on - paid for 4 weeks after you stop qualifying for Working Tax Credit
Universal Credit - if you apply on or after 1 April 2018 your household income must be less than £7,400 a year (after tax and not including any benefits you get)
What does this allow you to buy in school?
The Free School Meal allowance is applied to eligible student accounts just before the lunchtime period. The money will allow a student to purchase a hot meal or cold sandwich or baguette from the canteen at lunchtime only.
What if my daughter wants additional snacks?
The cost for any additional purchases must be paid by the parent/carer by adding money to their daughter's account, preferably via sQuid.
Students must not go to the Canteen at breaktime expecting to make snack purchases with a view to having this money deducted from their allowance later in the day. Breaktime snacks are available but must be purchased from money applied to their account by a parent/carer, preferably via sQuid.
We would like to encourage every parent who is eligible, to apply for free school meals for their daughter. The following link explains who is eligible and how to apply:-
https://www.walthamforest.gov.uk/content/free-school-meals
For every child who registers for free school meals before January, Walthamstow School for Girls receives £935.00 to support Teaching & Learning.
If you would like any help or advice with your application, please contact the school office on
020 8509 9446 (choose Option 4).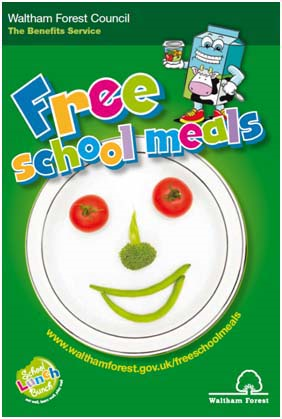 ---

Free School Meals During School Closure for Covid-19 Pandemic
Some of you may have experienced some slow running of the administrator online ordering website and the eCode redemption website on 27th/28th April due to an identified issue with the system.
This also means that many people were experiencing 'Invalid eCode' error messages on the eCode redemption website.
We'd like to apologise for any inconvenience caused and reassure you that our teams have worked hard to deploy a solution which has now rectified the problem.
Anyone trying to redeem an eCode received on 27th and 28th April and receiving error messages can now try again. For persistent eCode errors, please refer to the troubleshooting guidance below.
Advice for those experiencing eCode redemption errors
If the problem persists:
If you ordered bulk eCodes using the self-distribution method:
If you entered an activation date for a date in the future, the eCode will not work until on or after that date
Please check the eCode entered matches the original bulk eCodes download file.
Sometimes when copying and pasting eCodes from the .csv elsewhere it can change the format of the number and drop leading zeros. eCodes will always be 16-digits long.
For Edenred distributed eCodes:
You may have entered the incorrect eCode. Please try to enter your eCode again.
If your code is still not accepted, please delete the browsing history on your device - as your device may be storing the incorrect code in its memory.
If you are still experiencing problems, please use the contact details below for further support:
For parents/carers: freeschoolmealsparentscarers@edenred.com
For school administrators: freeschoolmeals@edenred.com
Kind regards,
Edenred UK