G.R.E.E.N. in action
ETHOS
Our GREEN Vision for Learning (Growth, Resilience, Energy, Empathy, Newness) is our tool for building vital transferable skills. We know that the world is changing rapidly and that our students need to be able to adapt and problem solve. We may well be preparing students for courses and jobs that don't even exist yet! Alongside the GREEN Vision for Learning, we utilise the Learning Line (an assessment for learning tool for reflection) and our Learning Power skills.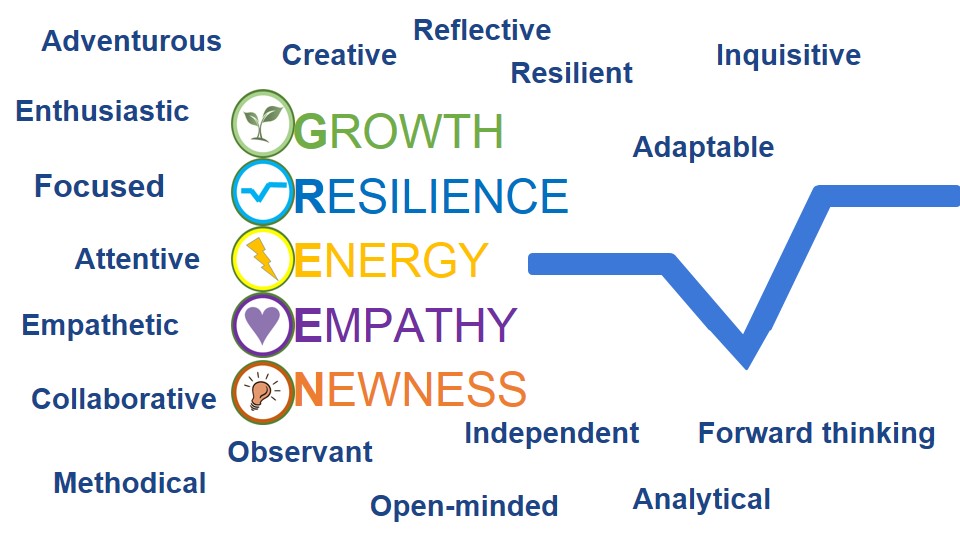 ACTIVITIES
GREEN lessons for Year 7 once a fortnight
The GREEN project - an annual project themed around Identity and involving the whole of Year 7, which culminates in our GREEN Day charity fundraiser and art exhibition, which is open to students, staff and parents/carers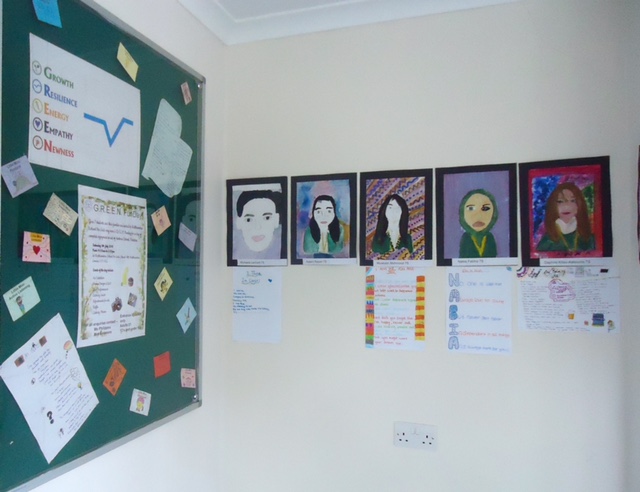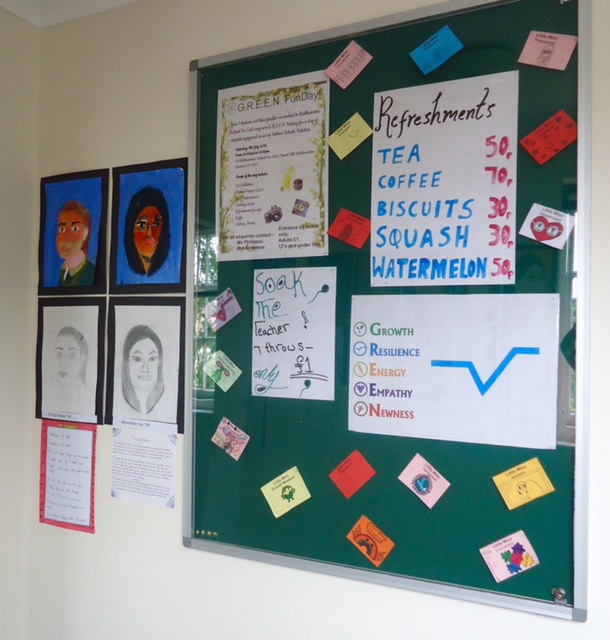 The Learning Line displayed in every classroom and used during lessons
Our GREEN Focus of the Fortnight highlighting Learning Power skills
IMPACT
By building their GREEN values and Learning Power Skills, students become confident, expert and reflective learners. They gain skills which they can transfer to other lessons, to life and to problem solving and that they can then make use of in their futures, whether at college, university or work. We want our students to feel prepared for real life and our GREEN Vision for Learning is a vital tool in this process.